BREAKING: Japanese Attack Submarine Soryu Involved In Collision With Cargo Ship
Japan's Maritime Self Defense Force reports that one of its attack submarines, the JS Soryu, was involved in a collision with a civilian cargo ship today.

In a press conference held this afternoon, Chief Cabinet Secretary Katsunobu Kato said that the collision occurred around 10:58 AM local time, roughly 40 kilometers southeast of Cape Ashizuri in Kochi Prefecture. He added that an information liaison center had been set up at the crisis management center under the Prime Minister's official residence. According to him, Prime Minister Yoshihide Suga had ordered the taking of "all possible measures" to collect information on the situation, confirm the condition of the civilian ship, ensure the prompt execution of rescue operations if required, and keep the public informed on the situation.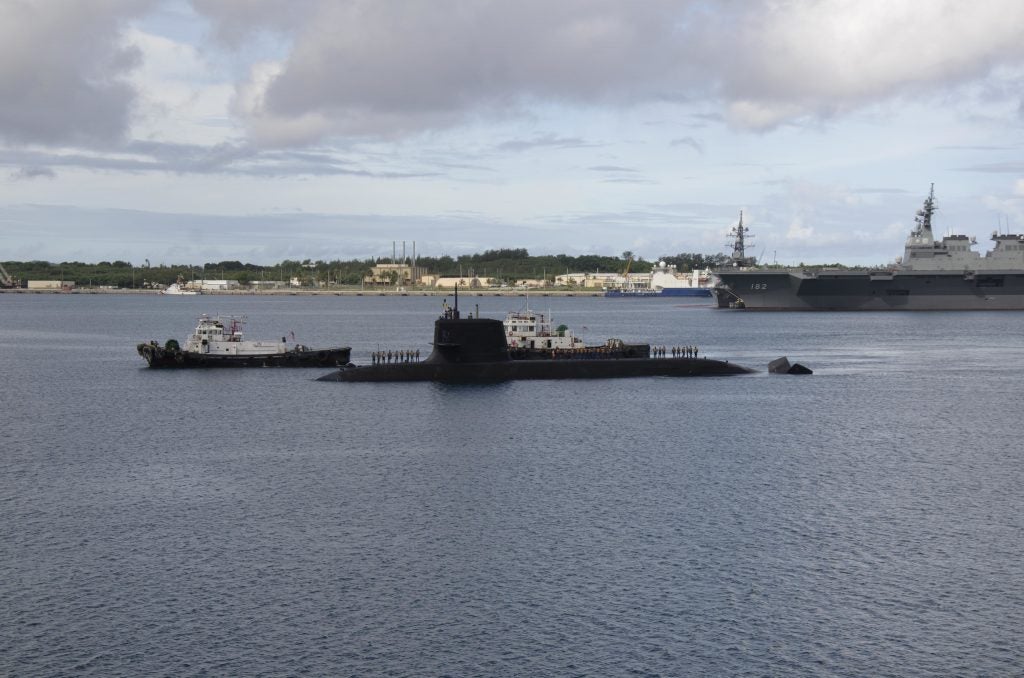 The Ministry of Defense reports that three sailors aboard the Soryu were injured by the collision, although none of them require hospitalization. The Soryu's periscope and communications antennae were damaged in the collision, resulting in Submarine Flotilla 1 headquarters in Kure Base, Hiroshima Prefecture only being notified by cell phone three hours afterwards, as the antennae were not operable. The Soryu is now headed to a nearby port.

According to the Japanese Coast Guard, the Soryu collided with the Ocean Artemis, a Hong Kong-flagged bulk carrier carrying 90,000 tons of iron ore. When the Coast Guard contacted the Ocean Artemis inquiring about the collision, none of the 21-man crew had noticed any collision occuring, nor did the ship show any sign of damage. The Ocean Artemis was headed for the Port of Mizushima in Okayama Prefecture, having departed Qingdao on 5 February with its cargo. Ship tracking services report that it has slowed down since the collision.

The collision is believed to have occurred when the Soryu was surfacing during a training exercise following a routine inspection, with Defense Minister Nobuo Kishi saying that the collision was "regrettable". Japan's Transportation Safety Board has since announced the appointment of three investigators for the investigation into the collision.