Norway Awards Contract For Scrapping Of Helge Ingstad
The Norwegian Defense Materiel Agency (Forsvarsmateriell or FMA) signed a contract with Norscrap West AS worth 60 million krone (~$7 million) to scrap the HNoMS Helge Ingstad on January 11. The scrapping of the Helge Ingstad will be carried out at Norscrap West's recycling facility in Hanøytangen, Norway.

According to the FMA, the sensitive nature of the systems aboard the Helge Ingstad meant that only Norwegian contractors could bid to handle the scrapping of the frigate, and the scrapping had to be done in Norway as well. Furthermore, FMA personnel with relevant technical expertise will be present throughout the scrapping process, in accordance with Norwegian Security Act requirements.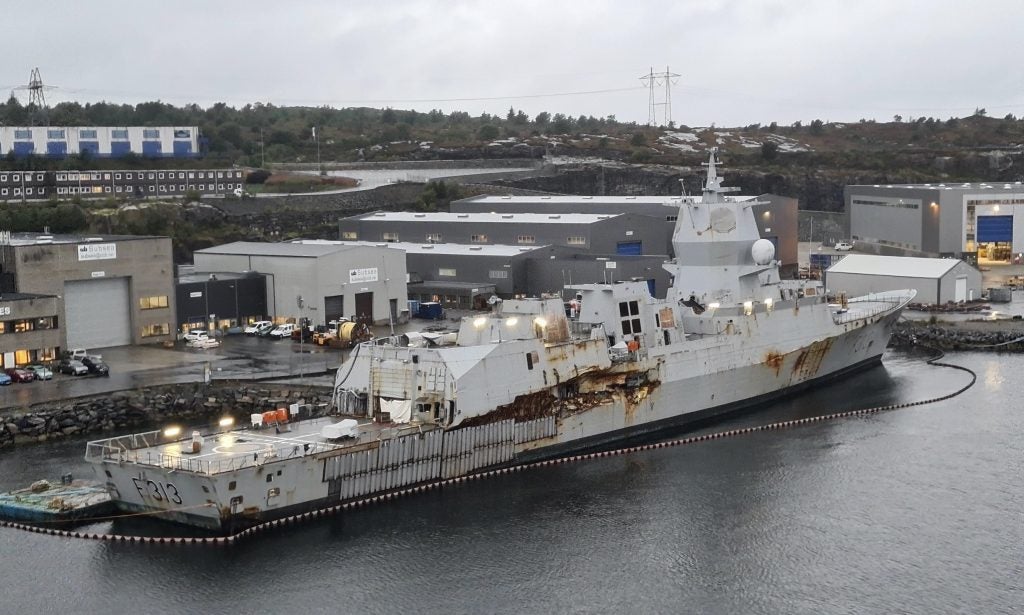 Norscrap West was one of four contenders for the contract. According to FMA technical director Jonny M. Otterlei, Norscrap West's offer was found to be the best offer, following a stringent evaluation process that included assessment of environmental impact alongside safety considerations.

It is currently planned for the Helge Ingstad to be transported from Ågotnes, where it is currently docked, to Hanøytangen in February. However, the FMA notes that the plans are subject to change should inclement weather or other factors outside the contractor's control prevent the move from going as planned.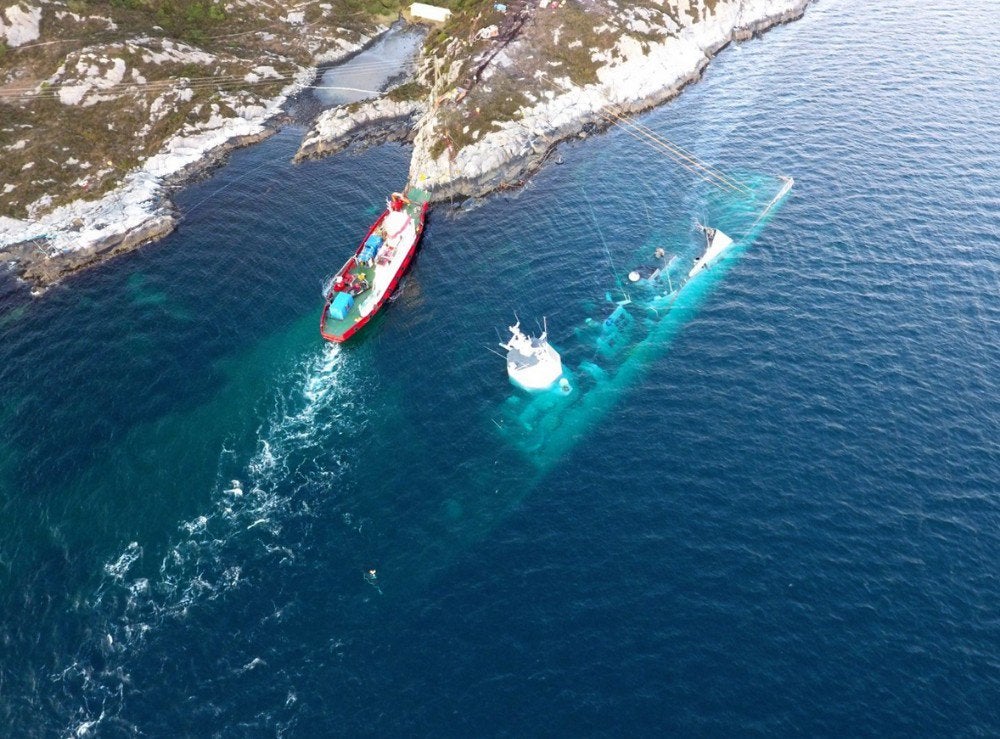 The awarding of the contract comes three years after the catastrophic collision between the Helge Ingstad and the Sola TS oil tanker in the early hours of 8 November 2018. While the damage was initially considered salvageable, hopes that the Helge Ingstad would return to service sank with her on the 13th. Price estimates on what it would cost to extensively repair the Helge Ingstad after her raising in March 2019, were found to cost in excess of what it originally cost to build her or to build an entirely new ship, meaning that scrapping her would be the only course of action left.

The FMA expects the scrapping of the Helge Ingstad to be complete by the end of 2021, with the sale of recycled metals from the ship expected to be worth "several million kronur", allowing for part of the cost of scrapping to be recouped. Nothing has been said yet on whether the Helge Ingstad will be replaced, however the Norwegian Ministry of Defense has stated to Janes that activity with the Norwegian Navy's remaining frigates this month has been curtailed, as a follow up to the findings of a draft report by the Accident Investigation Board Norway on the incident submitted on December 14.