KATANA Guided Artillery Shell Making Progress in Firing Program
French defense manufacturer Nexter has announced that they have successfully demonstrated the flight control capability of their next generation KATANA smart artillery ammunition during a test firing in Sweden. Nexter states that this success marks a decisive milestone for the KATANA development program.
The test firings, carried out from a 155mm CAESAR gun, confirmed the maneuverability of the ammunition. The steering system deployed correctly, and the shells proved this provided them with a trajectory that increased the firing range compared to a purely ballistic one.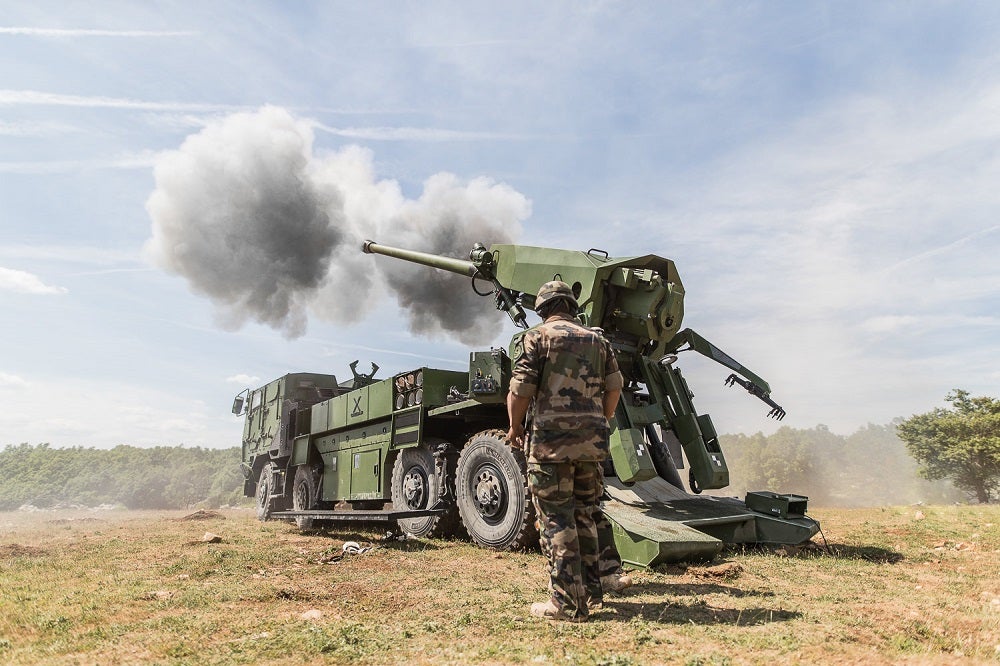 The KATANA ammunition is a 155mm shell that can be fired from all 52-caliber artillery systems. With a maximum range of 18.6 miles (30 km) for the first generation and 37 miles (60 km) for the next, KATANA is intended to be able to impact within ten meters of the intended target.
The projectile uses a hybrid guidance system that combines a Global Navigation Satellite System (GNSS) signal receiver with an inertial measurement unit. Nexter also intends to include the option of a semi-active laser distance gauge in the future that will allow a designator to illuminate a target. This will provide pinpoint accuracy.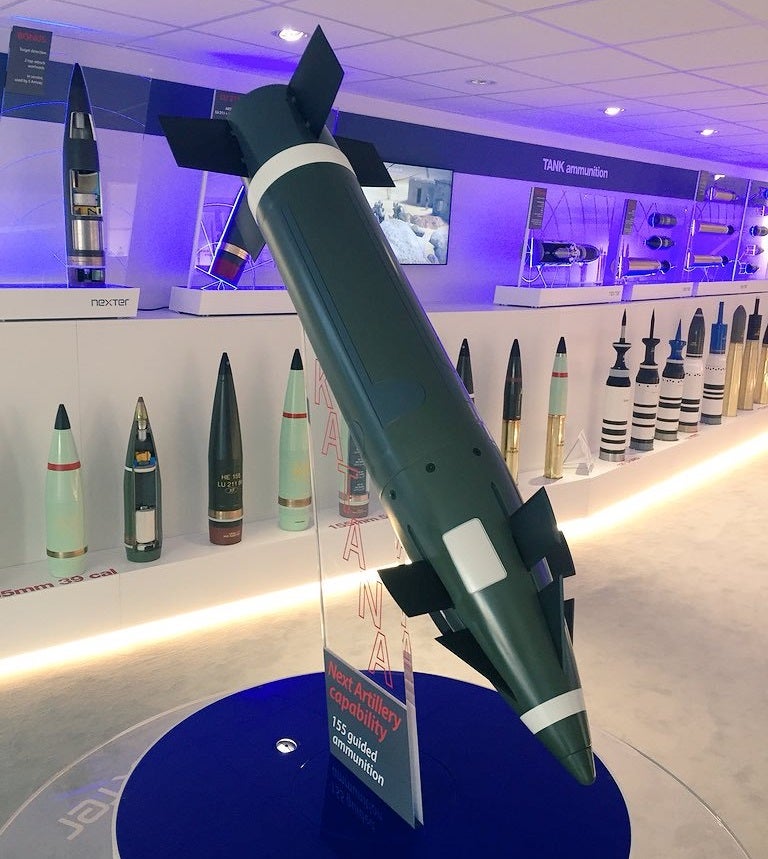 The KATANA is intended to provide purchasers with an alternative to the American M982 Excalibur. As such Nexter is emphasising that the KATANA will be the only European and sovereign full-caliber guided ammunition available when it enters full production, which is likely to be soon. Dominique Guillet, Director of Ammunition of the Nexter Group, said:
"We are very proud to have met our ambitious calendar and financial objectives for the development of KATANA. We are looking to the future with confidence and continue to make exceptional efforts to ensure that this 155mm ammunition – which will be sovereign, intelligent and very accurate – can be marketed as early as 2023".
The next stage of the test campaign will test the accuracy of the guidance system. This is scheduled to occur later this year.