IRGC Demonstrates Naval Power and Issues Threats as Anniversary of Solemani Killing Passes
After seizing a South Korean tanker on January 4, the Iranian Revolutionary Guard Corps (IRGC) has this week staged a major naval parade, displayed a new and massive anti-ship missile facility and stated that America had to be driven from the Middle East.
January 3 marked the anniversary of the assassination of the former commander of the Quds Force, General Qasem Soleimani, in a drone strike by the United States. Quds Force specialises in unconventional warfare outside of Iran's borders and is considered a terrorist organisation by the U.S. The killing sparked outrage in Iran, where Solemani was considered a hero, and led to a direct attack on U.S. military facilities in Iraq by Iranian ballistic missiles.
As the first year anniversary passed Iran has ratcheted up its rhetoric and actions. The seizure of the Korean tanker MT Hankuk Chemi and it's 20 crew occurred the day after the anniversary. Speculation is that the event is designed to put pressure on South Korea to release $7 billion held by that country due to American sanctions on Iran. However, it also demonstrates that Iran is capable – and willing – to punish close allies of the United States and that the superpower doesn't seem able to protect their interests in the Gulf.
This has been followed up by some overt displays of Iran's maritime strength. The IRGC held a large naval parade in the Gulf with more than 700 "light and semi-heavy vessels" taking part, according to Iranian state media.
This was followed by a broadcast on IRIB News of the IRGC high command visiting a new facility; a "Kilometer Long Underground Missile City".
The base appears to be deeply buried and lavishly equipped with mobile anti-shipping missile launchers. Though the location is unknown, it is likely to be close to the strategic Straits of Hormuz, signalling once again the Iranian's threat to close the passage to the world's critical oil trade should conflict occur.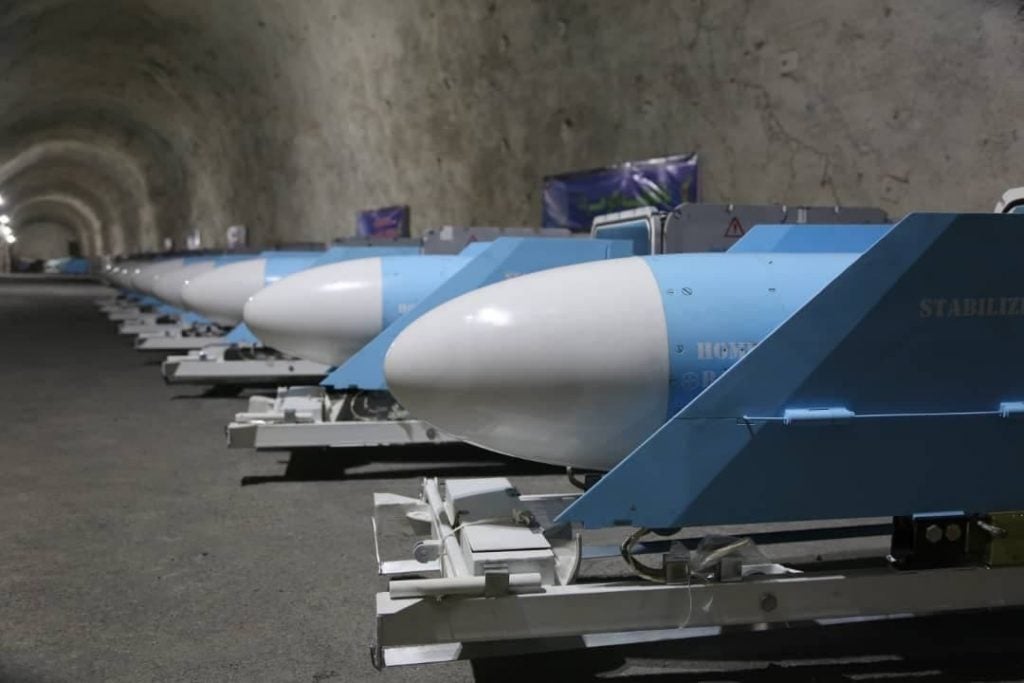 Should the implied threat not be enough, the new commander of Quds Force, Brigadier General Esmail Ghaani, made it abundantly clear. In an interview with the Islamic Republic News Agency on January 6 he said that: "followers of Iran's anti-terror commander, Lieutenant General Qasem Soleimani, will expel Americans out of the region."
Naturally, Iranian grandstanding and threats have long been a feature in the security complexities of the Gulf region. But with America experiencing domestic issues and a new government about to take the reigns of power, it remains to be seen whether this round of sabre rattling is all just talk and signaling.