India Moving to Establish New Maritime Theater Command
India's command structure is set for a complete overhaul starting with the planned establishment of a new inter-service Maritime Theater Command. India currently suffers from an outdated system where the army, navy and air force maintain 17 completely separate commands alongside 2 tri-service commands. The formation of the Maritime Theater Command marks the beginning of a shift towards geographic commands as well as integrated functional commands for handling matters such as air defense and logistics. This could arguably be considered to be among the most important strategic decisions made since the country gained independence in 1947.
The new command, which is expected to be based out of Karwar, will have command over India's Western and Eastern Indian Ocean fleets, two amphibious infantry brigades, a large assortment of aircraft and other assets. It is hoped that besides multiplying the Indian military's ability to conduct multi-domain action, the better integrated system will help eliminate inefficiencies in areas like training and acquisition. 
Indian newspaper The Hindu has also previously reportedthat a new Air Defense Command is in "advanced stages of being finalised".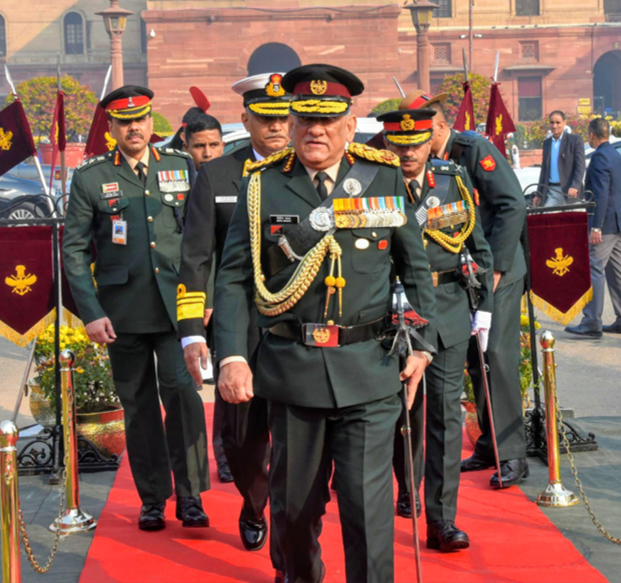 General Bipin Rawat, India's Chief of Defense Staff, has been quite optimistic about the progress of the inter-service integration effort but has also stressed that the restructuring will be a long term effort. The current plan sees the Office of the Chief of Defense Staff eventually taking control over operational responsibility. In an interview with India Today, the general explained that:
"As of now, you cannot take away the responsibility of operations from the service chiefs. […] I don't see it happening before 7-8 years. There's a reason for it. Today, we don't [yet] understand each other's service."
Expanding India's capabilities in the Indian Ocean region is increasingly a military priority. While most eyes are focused on the territorial dispute in the Himalayas, China's forays into the India Ocean have also been a significant source of worry for New Delhi. How exactly India's inter-service integration effort will develop, however, is something we will be seeing over the coming years rather than months.