In a Daring Attack on Russian Base, Al Qaeda Reappears in Raqqa
On the night of December 31st, New Year's Eve, a night of celebration was interrupted by an explosion and gunfire at the Russian base in Tel al Saman, northern Raqqa.
Reports stated that a car bomb had exploded inside the base and that as many as six gunmen had attacked following the explosion. Quickly, however, images emerged from the scene which showed that the vehicle failed to even get past the road blocks in front of the gate.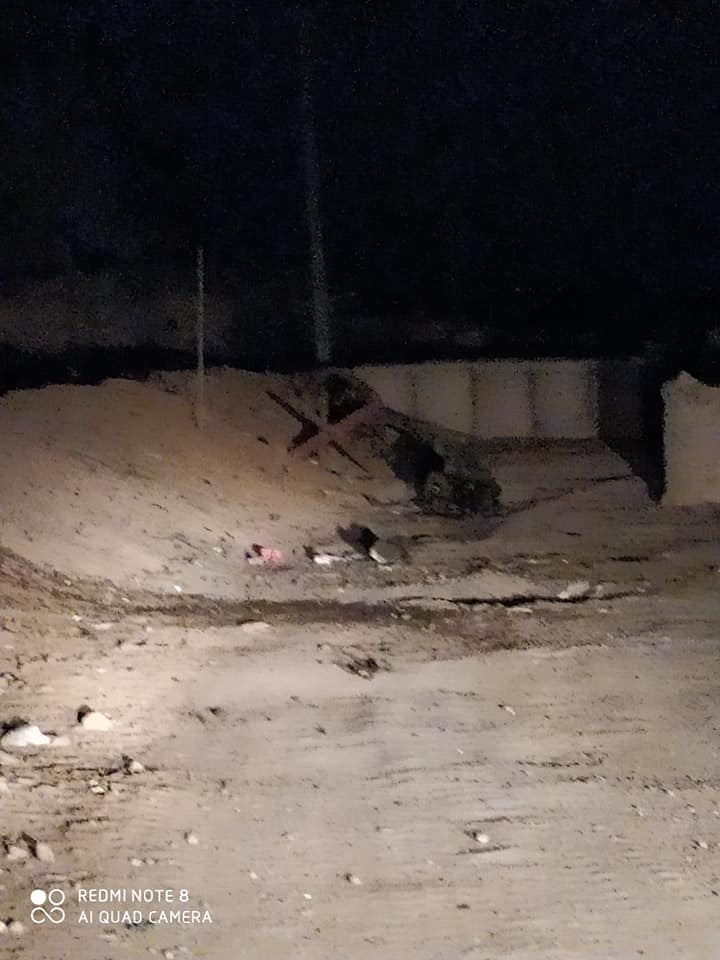 There were no images released of alleged attackers, which leads one to believe that this was solely a suicide car bomb attack. The attack failed miserably, with no Russian dead and no material damage except to the base's dirt path. But this attack sends an ominous message. Al Qaeda is back.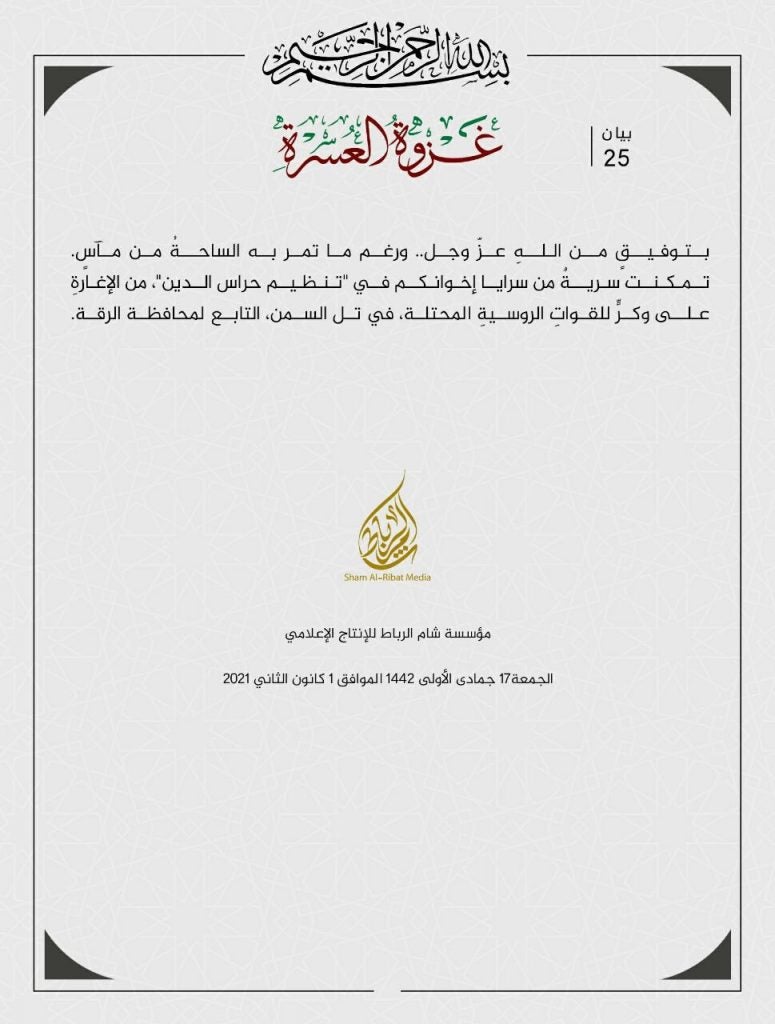 Hurras al Din claimed responsibility for the attack shortly after the explosion. Many will not be familiar with Hurras al Din, and this is of course to be expected, because Hurras al Din is a new group. Forged out of discontent, Hurras al Din was originally part of Hayat Tahrir al Sham, who before were mostly Jabhat Fatah al Sham, who before thst were Jabhat al Nusra, or al Qaeda's Syria affiliate. After HTS began to strike a more moderate path, HaD broke off to become their own group and operate out of the Idlib governorate in the western part of Syria.
After al Qaeda and ISIS had a falling out in 2014, all members of Jabhat al Nusra in Raqqa either joined the Islamic State, were killed, or fled to western Syria, Al Qaeda has not claimed an attack in the area for over half a decade. Their return is a significant security concern for both the Syrian Democratic Forces, who control the area, as well as the Russians who only established the base recently. Both now have to contend with the fact that not only is there a cell in the area that has activated, but they also are sophisticated enough to produce a car bomb and large enough to supply a driver.
The return of Al Qaeda to northern central Syria is a concerning sign for the Syrian security issue as multiple different insurgent cells with differing and competing aims continue to establish themselves for further attacks. Authorities across the country from the four major factions have failed to stem the tide of attacks in their respective areas of control. And it is unlikely to ever end unless a political settlement is reached between the ruling powers, or a military victory is achieved. For now, this seems to be out of reach.