UK Signs £550 Million Contract For F-35 SPEAR Missiles Day After Declaring F-35 Maritime IOC
UK Defence Minister Jeremy Quin announced today that a contract worth £550 million ($750 million) has been signed with MBDA for the demonstration and manufacture of SPEAR miniature cruise missiles, to be equipped on the Royal Air Force's F-35B Lightning IIs.

The SPEAR, to be designated the SPEAR3 in British service, is a high subsonic miniature cruise missile that will serve as RAF F-35Bs' primary medium to long-range strike weapon. With the ability to strike targets in highly contested environments over 140 kilometers away from the launch point in all weather conditions, the swarming-capable SPEAR is described as providing "immense lethal capability" to the Carrier Strike Group in particular.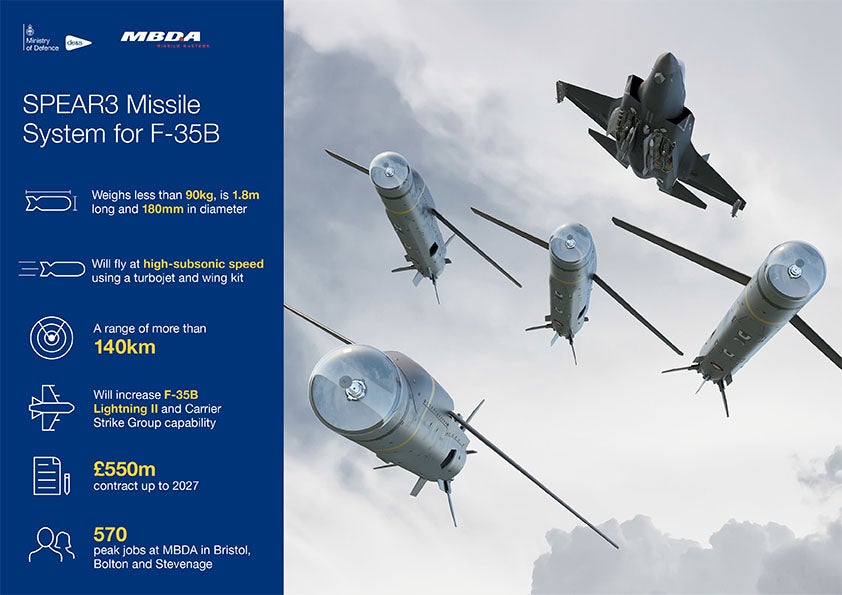 The seven-year contract will support over 700 jobs in the UK, with the Ministry of Defense and MBDA stating that 570 people will work on various aspects of the system's development in Bristol, Stevenage and Bolton at its peak, including the creation of 190 highly skilled technology jobs at MBDA in fields like system design, software engineering, seekers, and guidance control & navigation. 200 more jobs are expected to be sustained along the supply chain, which includes contractors such as L3/Harris, Roband, Collins, EPS and MSB, with Defence Minister Quin saying that "our commitment to this system will secure hundreds of highly skilled jobs across the UK and showcase British technology and weapon expertise on the world stage".

MBDA says that guided firings of the SPEAR from Eurofighter Typhoons for the demonstration phase will begin within 18 months, with production of the SPEAR missiles and launchers beginning in 2023. This latest contract follows the signing of a contract for F-35 SPEAR integration in 2019, as well as the weapon development phase contract signed in 2016.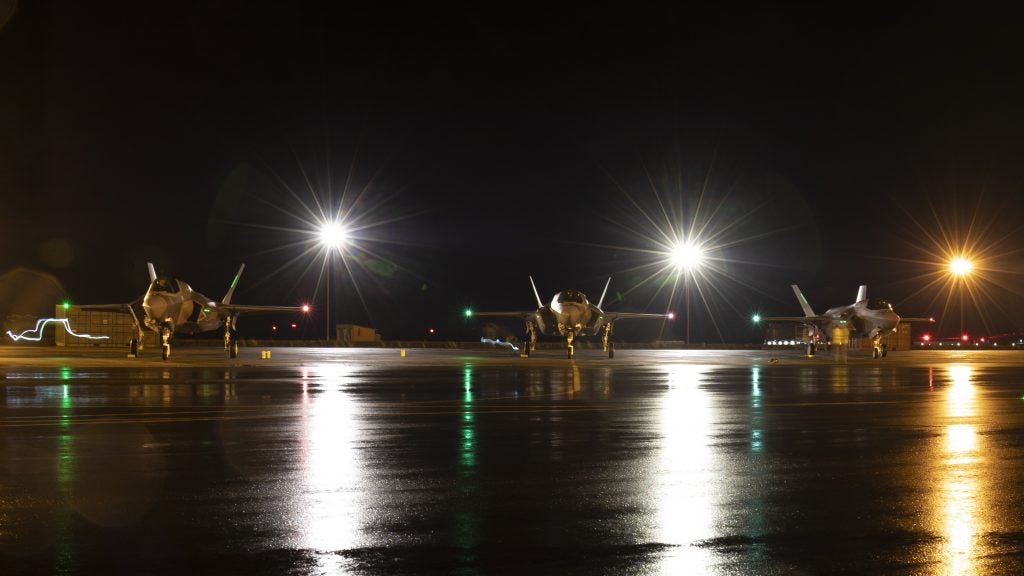 The signing of the demonstration and manufacture contract follows yesterday's announcement by Defence Equipment & Support that the 21-strong RAF F-35 fleet had achieved Initial Operating Capacity (Maritime), a day after the Carrier Strike Group had similarly declared IOC.

With a maiden operational deployment expected to span the Mediterranean, Persian Gulf and Pacific planned for this spring that will see the Carrier Strike Group become the largest peacetime Royal Navy task group in 25 years, the announcement of Carrier Strike Group IOC was described as being the "start" by Carrier Strike Group commanding officer, Commodore Steve Moorhouse. Commodore Moorhouse continued "Over the next few years we will increase the scale & sophistication of Carrier Strike, with the benefit of more UK jets, new capabilities and greater experience."