China Amends National Defense Law
For the first time in 11 years, China has decided to amend its national defense law. It will come into effect on January 1st. While China is not known for its adherence to its own laws, the move is nevertheless significant as something of a political statement and white paper.
The CCP-linked English-language Global Times and other communist party mouthpieces were quick to point out that apparently:
"The new amendment puts stress on embodying the sense of justice of China's national defense, which indicates that China will make itself heard in terms of global justice, particularly in opposing acts of invasion and expansion by regional and global hegemonies, in addition to safeguarding China's own sovereignty, security and development interests."
The justification presented by the Global Times was that:
"With the egoistic hegemonies conspiring and making actions and an increased existence of terrorism, secessionism and nationalism, today's world is not peaceful and needs China to play a unique role in making sound justice."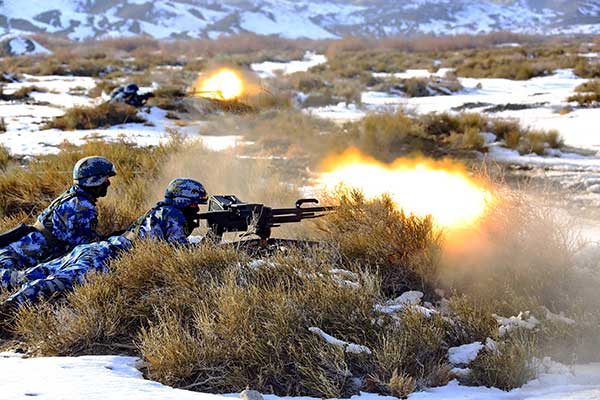 Stripping the rhetoric away, the takeaway is that with the new law, the CCP is clearly seeking to enhance its international relations narrative. Together with Russia, China adamantly defends (rather hypocritically) the concept of non-interference in other counties' affairs and fights against incompatible attempts at global governance such as the United Nations' clauses related to "responsibility to protect". Instances of foreign interference by China are generally portrayed as domestic issues with China as the victim (as is the case in regards to all of China's territorial disputes). The goal is to offer an alternate framework for a world order in which the position of the West is diminished and the legitimacy of its foreign policies questioned. The mention of secessionism is, undoubtedly, aimed at Taiwan.
Another aspect of the revised law worthy of consideration is how, in line with global trends, the law raises the importance of space and cyber security issues. Moreover, the document serves as an official justification for increased Chinese militarization and assertiveness.