China's Second Helicopter Assault Ship Begins Sea Trials After Carrier Group Sorties
Following on from the People's Liberation Army Navy (PLAN) Shandong aircraft carrier sailing through the Taiwan Straits on Sunday and conducting exercises in the South China Seas comes news that the PLAN's newest amphibious assault ship has put to sea to conduct trials. The unnamed (as far as is known) Landing Helicopter Dock (LHD) is the second of the Type 075 class and sailed on December 22 to conduct testing.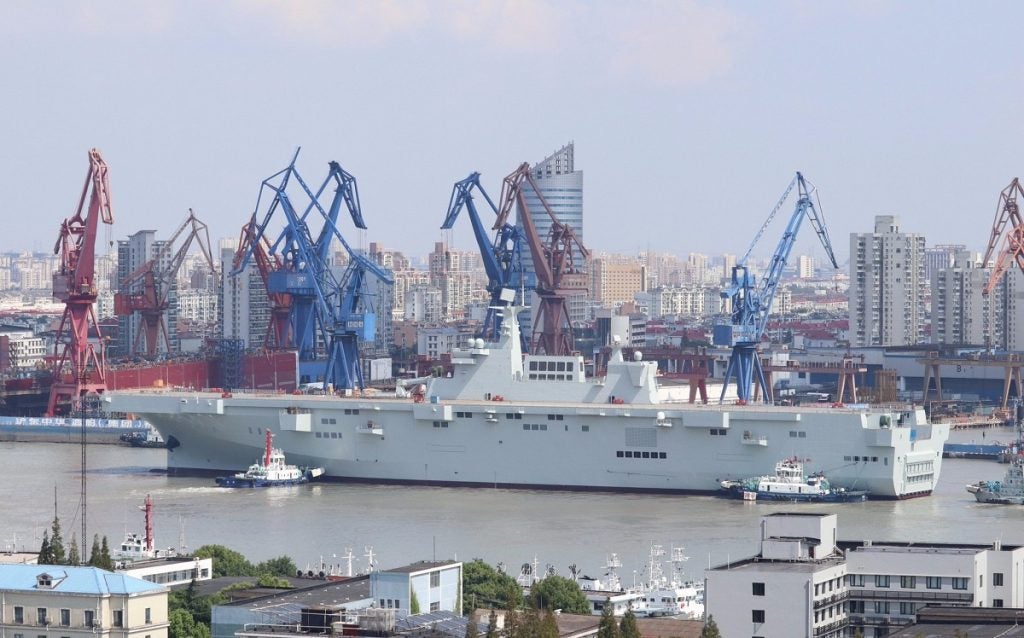 The class are reported to displace around 38,500 tons with the ability to carry 28 helicopters and possibly between 1,200 and 1,800 marines for assault operations. Though slightly smaller than their American equivalents, the Type 075s are still the second largest amphibious assault ships in the world.
In this regard they mirror their carrier equivalents, with the PLAN's vessels being not quite as formidable as the U.S. Navy's but still being rival to any other in the world, as well as appearing to be extremely capable.
The growth of the PLAN's amphibious capabilities is remarkable. The first Type 075 began sea trials only in September 2020, and a third is expected to also launch early next year. With a total of eight of the class reported to be on order – and an amazingly quick build time – these ships represent a huge jump in maritime capability for the PLAN.
In fact the class is the culmination of a determined plan by the Chinese government and military to construct a highly capable amphibious capability second only to the United States and in fact likely even to exceed that.
Prior to the construction of the Type 075s, the PLAN's most advanced amphibious ships were the Type 071 (NATO designation: Yuzhao), which displace approximately 25,000 tons, six of which are in service with another two building.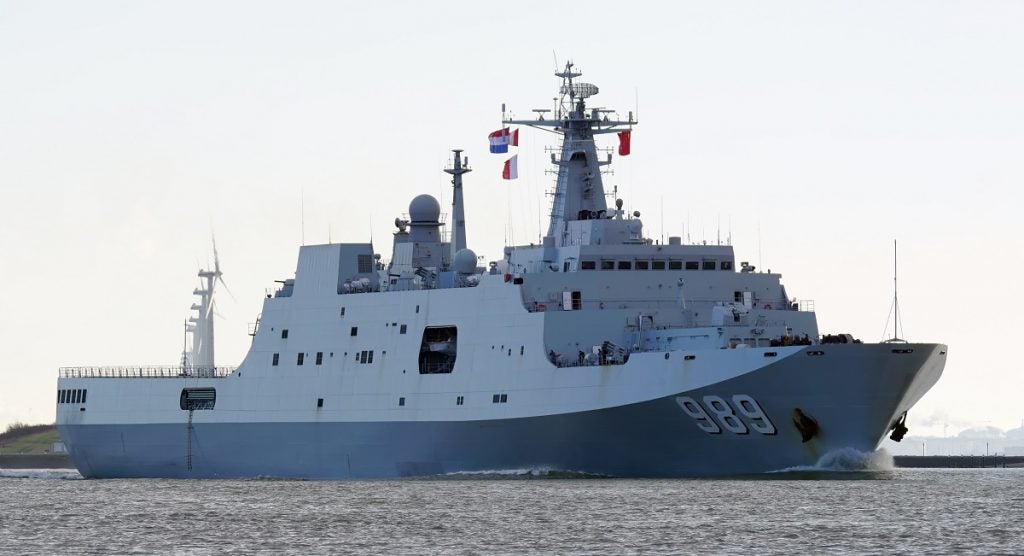 These amphibious transport dock ships were a substantial step up themselves from the tank landing ships that make up much of the PLAN's amphibious capability, but are eclipsed themselves by the Type 075s.
Combined with the working up of the Shandong – as well as reports of a third and possibly fourth much larger carriers under construction – this new and rapidly expanding expeditionary capability represents a regional asset that many nations with interests in the area will be watching closely (and likely with alarm). It will also increase the pressure being exerted on the United States' historic dominance of the Pacific.