Did the US Really Violate Russian Territorial Waters?
In late November this year, USS John McCain entered the Peter the Great Gulf demonstrating a disregard towards the Russian claims to the territorial waters in the region. The Arleigh Burke-class destroyer conducted operations within the claimed freedom of navigation.
One of the aims of this action was to show the Russian Federation that the United States does not respect excessive maritime claims of foreign powers. According to the Russians, the territorial waters of Peter the Great Gulf belong to them due to the fact of historical use and belonging of the region. The United Nations Convention on the Law of Sea does not explain clearly what a 'historical bay' is, allowing states to exercise unlawful claims.
Peter the Great Gulf is an area placed near the Russian-Korean border and extends from it up to the Tumen River mouth up to Cape Povorotny. In 1984 the USSR claimed the bay as its internal waters, drawing a 106-nautical-mile line from its adjacent coasts to enclose the bay due to its policy of so-called "closed seas". Since then, the area is often visited by the US ships conducting FONOP – Freedom of Navigation operations.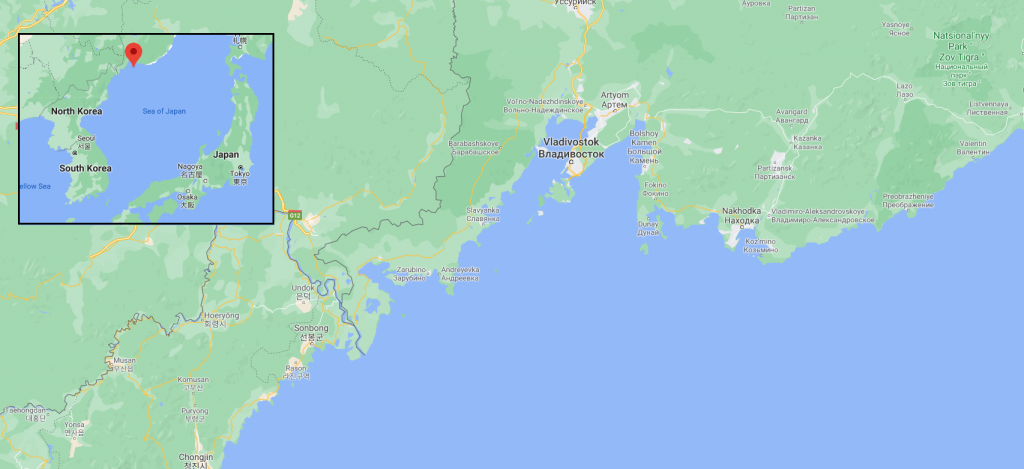 From the point of view of international law, the USSR's claims are similar to those of Muammar Gaddafi over the Gulf of Sidra in 1973. The international standard for territorial waters is a line placed 12 nautical miles from the shoreline, as stated in Article 3 of the 1982 United Nations Convention on the Law of the Sea. Bays follow the rules of Article 10 of the convention, however, with the exclusion of so-called 'historic bays'. With Russia's claim that the gulf is a historic bay, there is no international recognition for Russian claims in the region in this regard.
According to the Russian Press Agency TASS, after entering 1.2 nautical miles into the claimed territory, anti-submarine destroyer Admiral Vinogradov communicated with McCain in order to order it back out to what Russia claims is international waters. The Russian vessel reportedly threatened the US vessel with ramming. McCain subsequently left the gulf and returned to the international waters intact.
The issue of violation remains unresolved as, under the international law, USS McCain had the right to enter the gulf. The move was however, quite provocative. The US Navy continues to challenge the Russian claims in the region and we can be sure that this is not the last time such a situation will occur.