Passage of NDAA Lines Up Showdown But Creates Provisions to Keep US Troops in Germany
Over the summer, President Trump announced a plan to reduce American troops numbers in Germany which drew bipartisan criticism from Congress. Today there are around 35,000 Americans deployed to Germany but under the plan, the number of troops would have been capped at 25,000. Regardless of its strategic merit, the decision appeared to be unilateral in character rather than being made after extensive consultation with Germany. Moreover, aside from focusing on Germany's failure to meet its commitment of 2% of GDP for defense, President Trump also made remarks which indicated that issues such as trade factored also into the decision, resulting in further criticism.
The most concrete step taken by congress to halt the withdrawal lies in the recently unveiled final version of the National Defense Authorization Act (NDAA). The bill enjoyed overwhelming bipartisan support, passing the House in a 335-78 vote and passing through the Senate with a significant 84-13 margin. One of its provisions explicitly prohibits military presence in Germany to fall beneath 34,500 before 120 days have passed since the Secretary of Defense publishes a report on the implications of such a troop withdrawal. The act provides similar safeguards against a withdrawal of American forces from Afghanistan and South Korea – two other key areas the Trump administration had looked at withdrawals from.
The president has threatened that he will veto the NDAA and its passage through the legislative branch now makes this showdown increasingly likely. Most recently, the reason provided for a potential veto was its failure to include a repeal of section 230, which states that:
"No provider or user of an interactive computer service shall be treated as the publisher or speaker of any information provided by another information content provider."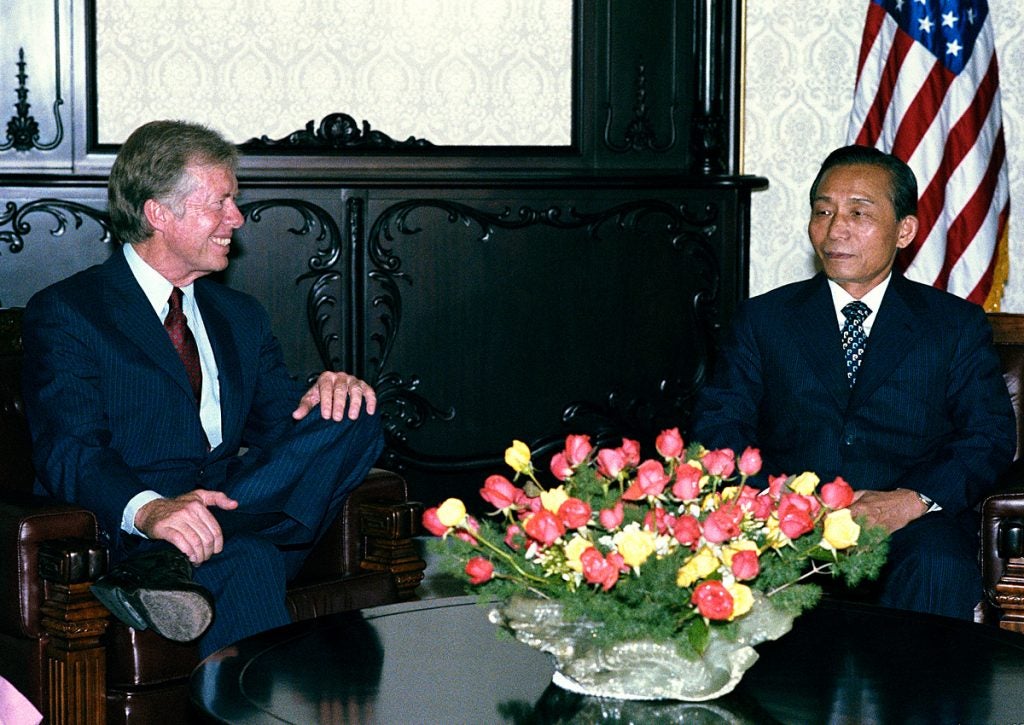 The episode may be reminiscent of President Jimmy Carter's loud attempts to withdraw troops from the then-authoritarian South Korea based on moral grounds. Initial opposition from within the national defense bureaucracy quickly translated into legislative opposition with the 1978 Foreign Relations Authorization Act stating that:
"(1) United States policy toward Korea should continue to be arrived at by joint decision of the President and Congress; (2) any implementation of the President's policy of phased troop withdrawal from Korea should be consistent with the security interests of South Korea and the interests of the United States in Asia […]"
Carter ended up leaving office with more troops in Korea than when he was inaugurated. Could he and Trump have been more successful in scaling down overseas presence if they were more subtle in their approaches and able to portray their plans in terms of defense rather than trade or human rights? It remains to be seen if one of President Trump's last acts in office will be to veto the NDAA.