The Final Phantom's Final Flight
The last F-4 Phantom ever made, F-4EJ Kai 17-8440, better known as "440" or "Shishimaru" to planespotters, flew for the final time on Tuesday, departing Hyakuri Air Base for Hamamatsu Air Base, where it will be preserved at the Airpark museum on the base grounds.

440 was greeted with a water cannon salute after landing at Hamamatsu, with many air base staff present to greet the Phantom as it turned off its engines for the final time. 440 will be permanently displayed at the museum starting from April 2021, following the completion of conservation work.

440's final flight comes a day after the return of Phantom 436 to Hyakuri from Iruma Air Base, where it participated in the 2020 Air Review on Saturday. None other than the Prime Minister of Japan, Yoshihide Suga, donned a flight suit for a photo-op in the cockpit of 436 during the Air Review.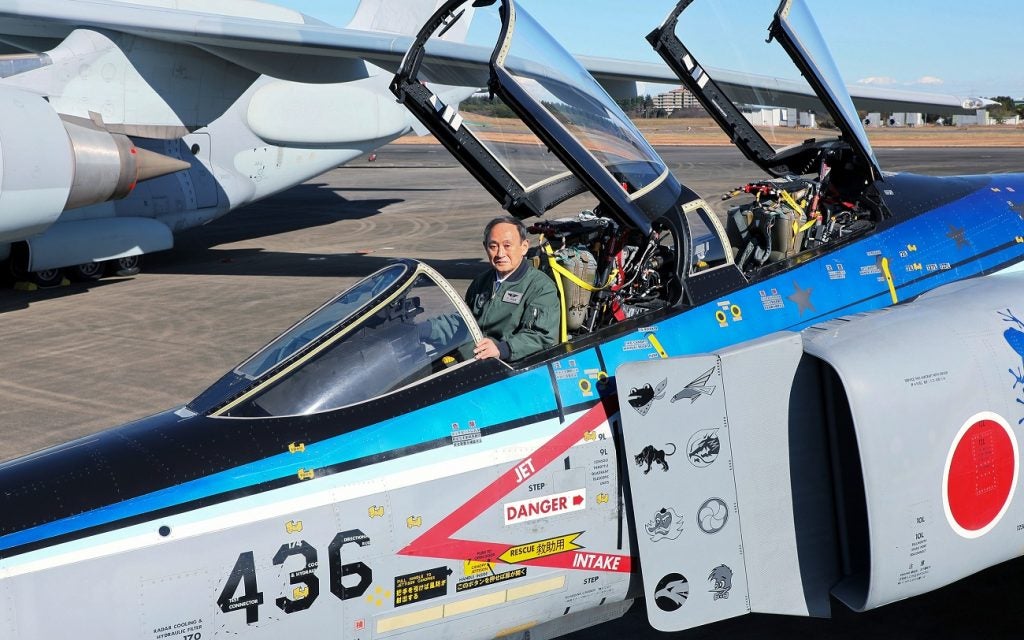 In his speech at the Air Review, Prime Minister Suga emphasized the need for greater coordination between the Self-Defense Force's branches to handle emerging threats, calling for the elimination of "vertical divisions" between the branches. Additionally, he said that he was "determined" to host the Tokyo Olympics and Paralympics in the summer of 2021, as "proof that humanity has overcome the [corona]virus".

With it being closed to the public over coronavirus concerns and without any aerobatic demonstrations, the 2020 Air Review was a comparatively brief affair, with the actual ceremony completed in about 30 minutes. In addition to Phantom 436, the JASDF's latest RC-2 electronic warfare aircraft was present front and center among the aircraft on display.

Prime Minister Suga isn't the only Japanese politician to have entered the cockpit of a Phantom recently. State Minister of Defense Yasuhide Nakayama visited Hyakuri Air Base on 29 November, to inspect the 301st Tactical Fighter Squadron's activities, boarding Phantom 315, the squadron's other commemorative Phantom, for taxiing practice. Additionally, he took a photograph of himself on the Phantom's crew access ladder, in a pose identical to a photo of himself during a childhood visit to Hyakuri.