US Formally Withdraws From Open Skies Treaty
The US announced on Sunday that it had formally withdrawn from the Treaty on Open Skies, with a brief State Department statement confirming that the withdrawal had taken effect after the initial withdrawal notification on May 22, making the US "no longer a State Party to the Treaty on Open Skies".

In a statement on the National Security Council's Twitter account, National Security Advisor Robert C. O'Brien said:

"Today marks six months since the United States submitted our notice of withdrawal from the Treaty on Open Skies. We are now no longer a party to this treaty that Russia flagrantly violated for years. (President Trump) has never ceased to put America first by withdrawing us from outdated treaties and agreements that have benefited our adversaries at the expense of our national security".

The Wall Street Journal is reporting that the US Air Force is now moving to designate its two OC-135B Open Skies observer aircraft as excess defense articles, allowing US allies to acquire the specially modified aircraft at reduced or no cost. However, an anonymous official quoted expressed skepticism that interest existed in the aircraft, owing to their advanced age and attendant low reliability.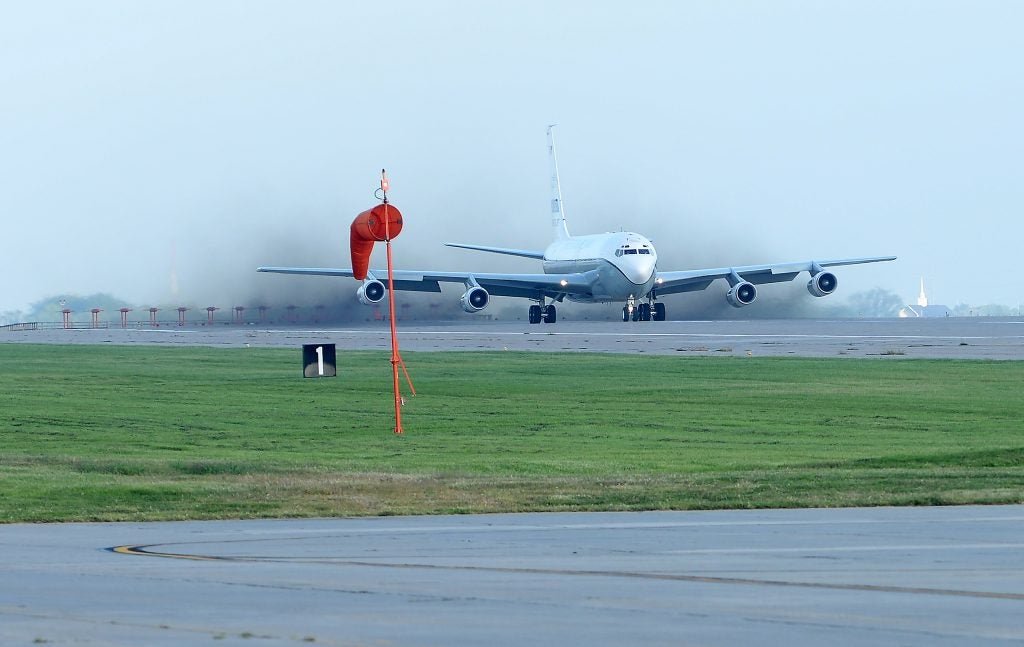 The USAF had originally planned to replace the two 60-year old OC-135Bs by 2022, having released a draft request for proposal for business jet-sized aircraft in 2019, but the plans were cancelled following the announcement of the withdrawal. Similarly, a new digital camera system was being tested to replace the wet film cameras used by the OC-135B and to be installed on the replacement aircraft, although the system has yet to be certified, again due to the withdrawal.

The US has cited repeated Russian violations of the treaty for its withdrawal, most notably a 500 kilometer limit of overflights of Kaliningrad. The limit was imposed in June 2014, following Russian allegations that an unusually long Polish flight in April that year had disrupted air traffic control and limited civilian air travel. During the initial withdrawal announcement, Secretary of State Pompeo said that "we may be willing to reconsider this decision if Russia demonstrates a return to full compliance". Evidently, this has not happened, at least in the eyes of the outgoing US administration.

Despite the US withdrawal, other NATO members see great value in the intelligence and assurance gained through treaty overflights. While President-elect Biden has expressed support for the US staying in the treaty, the domestic legal course back into the treaty remains unclear.