Kosovo's President Resigns To Face War Crimes Trial
President of Kosovo Hashim Thaci resigned yesterday following the confirmation of an indictment against him for war crimes. He has since been transferred to the Kosovo Specialist Chambers to face charges of war crimes committed while a former senior officer with the Kosovo Liberation Army leader, along with three other KLA commanders.

In the press conference announcing his resignation, he said:
"I will not allow under any circumstances that I appear before court as the president of the Republic of Kosovo. Therefore, in order to protect the integrity of the office of the president and the country, as well as the dignity of the citizens, I resign from the position of president of the Republic of Kosovo."

The Kosovo Specialist Chambers confirmed his arrival in The Hague late on Thursday, where he joined fellow accused Kadri Veseli, Rexhep Selimi and Jakup Krasniqi at the detention facilities of the Kosovo Specialist Chambers.

The Kosovo Specialist Chambers & Specialist Prosecutor's Office has since released a redacted version of the indictment (initially filed in April and confirmed by a judge on 26 October), which accuses the four of the war crimes of: illegal or arbitrary arrest and detention, cruel treatment, torture, and murder, and the crimes against humanity of imprisonment, other inhumane acts, torture, murder, enforced disappearance of persons, and persecution. The acts were committed from at least March 1998 through September 1999 in several locations across Kosovo, as well as Kukës and Cahan, in Northern Albania.

The Kosovo Specialist Chambers described the four accused as "individually criminally responsible, under various forms of responsibility, for the crimes charged", continuing that the war crimes were "part of a widespread and systematic attack against persons suspected of being opposed to the KLA."

Investigations into war crimes committed by the KLA by the European Union's Special Investigative Task Force have faced significant challenges due to witness intimidation, owing to the accused's continued political influence. As a result, the Kosovo Specialist Chambers & Specialist Prosecutor's Office was set up outside of Kosovo in order to provide adequate witness protection.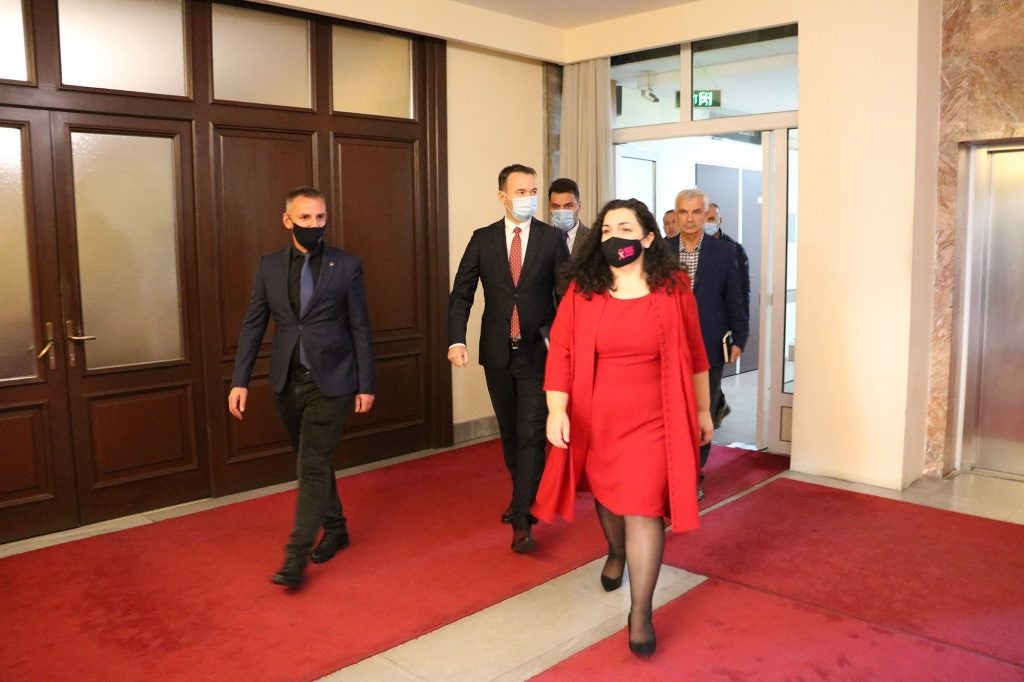 The Kosovo Specialist Chambers has since announced that fellow accused Jakup Krasniqi will make his initial appearance in court on 9 November. A date for Thraci's initial appearance has yet to be announced as of writing.

Following Thraci's resignation, Chairman of the Assembly of Kosovo, Dr. Vjosa Osmani is now acting President of Kosovo. The handover occurred on the same day as Thraci's resignation.