Centauro II Sale Possible as Italy & Qatar Sign on Cooperation Agreement
The signing of a training cooperation agreement between Italy and Qatar has led to rising speculation that the Emirate might purchase CIO's Centauro II 120mm-armed armored car.
During a visit last month by the Commander of the Qatar Land Forces, Major General Saeed Hesayen Mohammed Al-Khayarin, the Italian's and Qatari's signed an agreement to cooperate on training, principally the Qatari's infantry, artillery and cavalry units.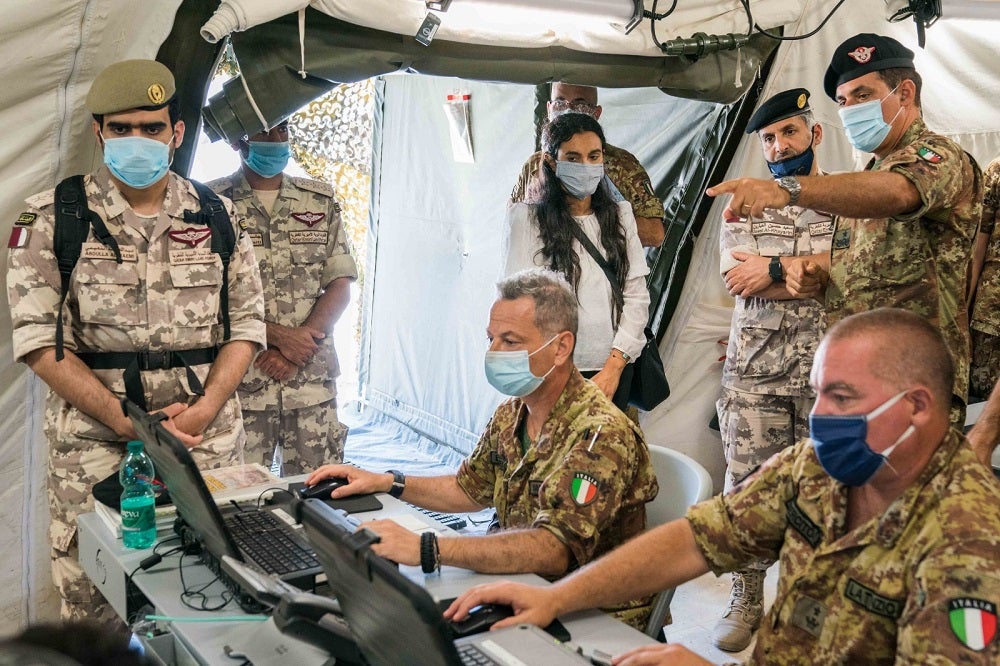 During the visit Gen. Al-Khayarin attended a demonstration of the Italian Army's Leonardo Centauro cavalry vehicles, including some of their new Centauro IIs.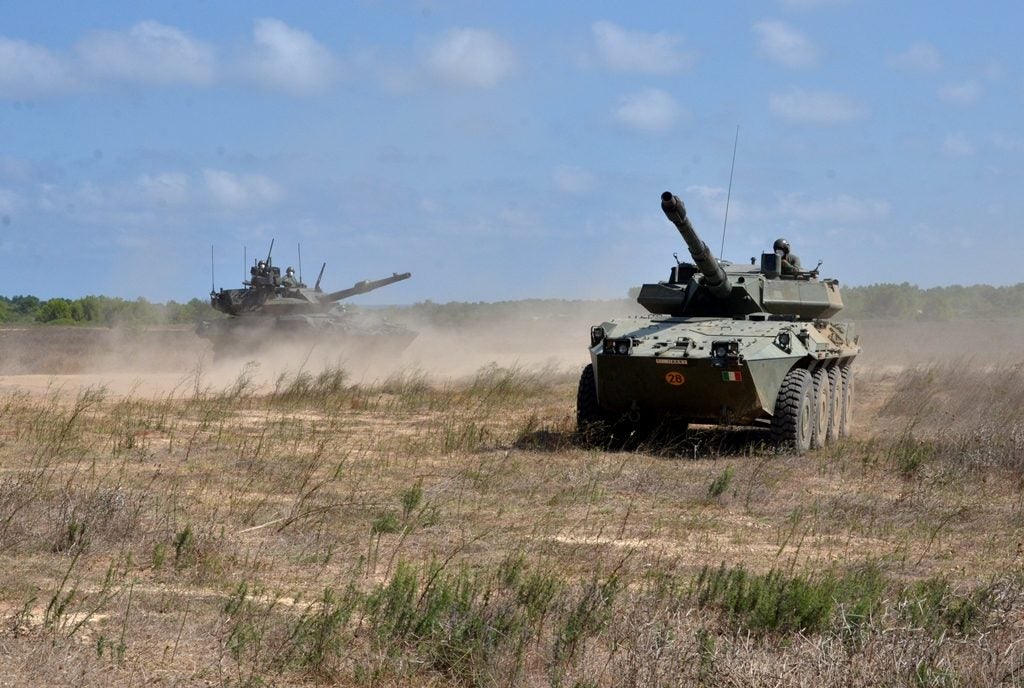 Following this Leonardo, one of the parent companies of CIO, released a new promotional video demonstrating the capabilities of the vehicle.
The Qatari's operate a somewhat eclectic mix of armoured vehicles, buying from multiple suppliers around the world. This is more for political capital than military effectiveness. However, they do operate a fleet of aging Brazilian-built EE-9 and French AMX 105RC armoured cars. Though these are all still viable combat vehicles, they are vastly outclassed by the new Centauro II.
Armed with a 120mm gun, capable of firing the latest NATO-standard ammunition, the Centauro II has firepower matching most modern battle tanks. Its HITFACT MkII modular turret features a fully-digital electro-optic sensor suite and can be managed by two crew members, but also has space to accommodate a third as loader, or an autoloader. The level of protection can be varied according to customer requirements and the turret can be fitted with modular ballistic add-on armor.
Weighing 30 tonnes, the Centauro II is powered by an engine generating 720hp and is capable of 65mph (105kmh).
Though a comparatively light vehicle due to its role, survivability is also built into the design as much as possible. Ammunition is located in a protected position in the rear of the turret, while anti-mine seats ensure the safety of the crew against mines and improvised explosive devices (IEDs).
The vehicle is also able to integrate Leonardo's digital command and control, navigation, communication and counter-IED systems, as well as a coaxial 7.62x51mm machine gun and a 12.7mm machine gun either installed on a pintle mount or fitted to a remotely controlled weapon station.
When approached by Overt Defense regarding a potential sale to the Qatari's, Leonardo said that currently all information on commercial actions was reserved. But with the new training agreement between the two countries, the Qatari's aging fleet of armoured cavalry vehicles and the fact that Centauro II is probably the most formidable vehicle in its class worldwide, a sale seems highly likely.