Final Outing For Blue Angels Legacy Hornets
The F/A-18A/B/C/D Legacy Hornets of the Blue Angels flew their final demonstration routine yesterday, bringing to an end a 34 year chapter of the US Navy Flight Demonstration Squadron's history.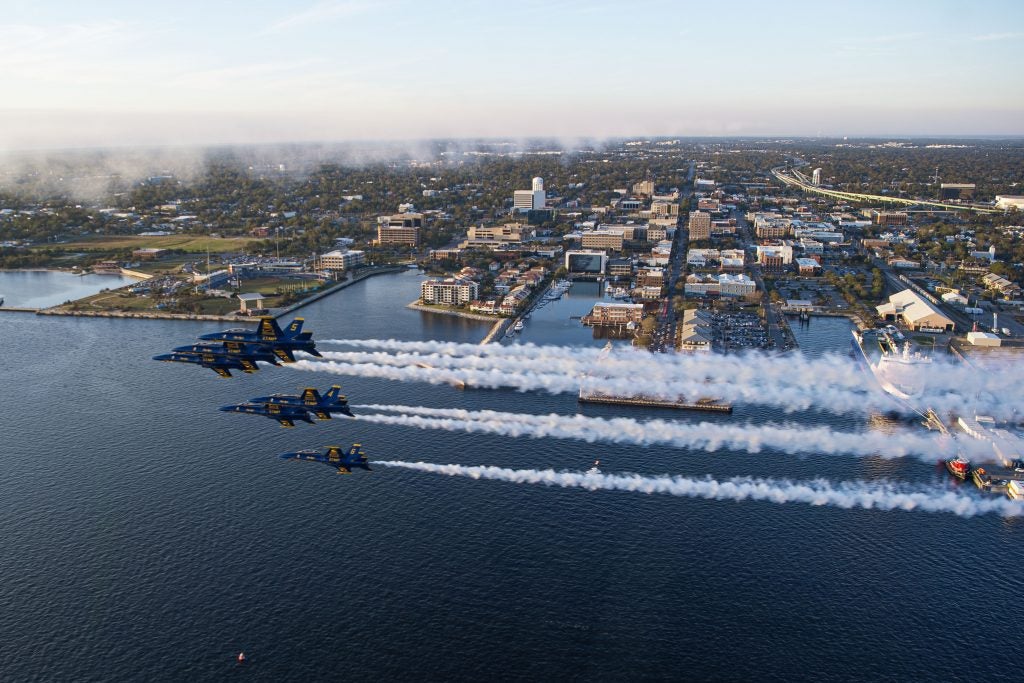 The Legacy Hornets departed Naval Air Station Pensacola at 4PM local time, first flying east over Pensacola, Orange Beach and Gulf Shores, looping around Fort Morgan before flying west to Pensacola Beach and Navarre Beach. They then flew over Ferry Pass before landing at NAS Pensacola.

"We are incredibly honored to have the opportunity to salute those teams who have flown, maintained and supported this platform for over three decades of service," said Cmdr. Brian Kesselring, U.S. Navy Blue Angels commanding officer and flight leader. "We deeply appreciate the expertise and operational knowledge Blue Angels past and present have brought to the team and we look forward to enhancing our operations as we fully transition to flying the Super Hornet."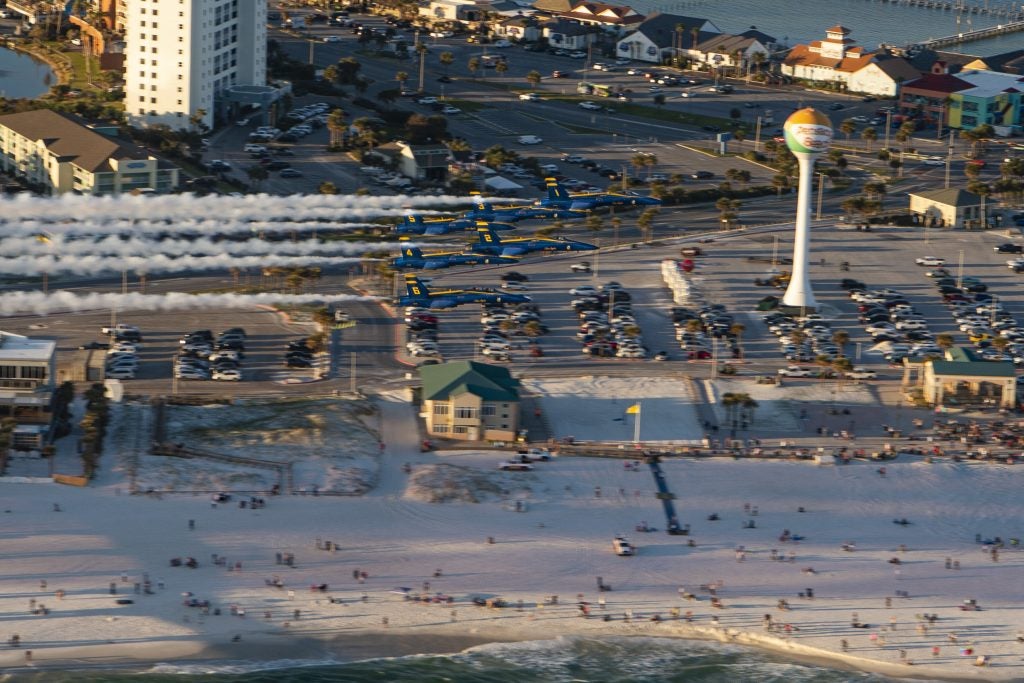 The display is the final event of the Blue Angels' 2020 show season, and with it the final show performed in the Legacy Hornets. The end of the flight also marks the formal transition of the Blue Angels to the F/A-18E/F Super Hornet, with the 2021 show season being both the first Super Hornet show season and the 75th anniversary of the Blue Angels' founding.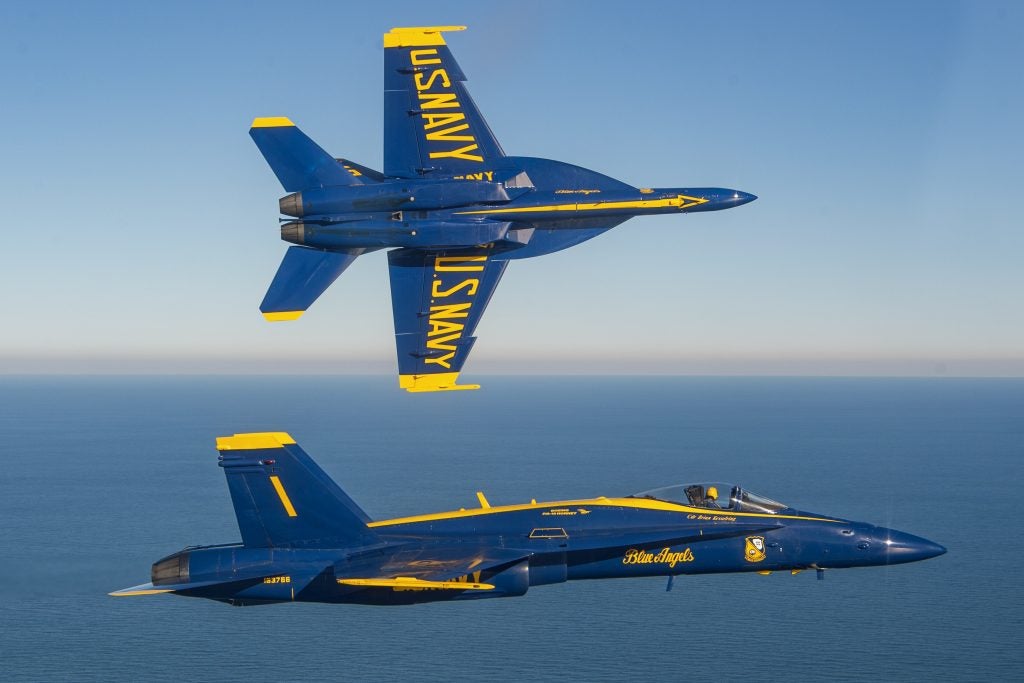 The Blue Angels formally received their first Super Hornet in July this year, with the squadron to acquire 18 Super Hornets in total, with both single-seat F/A-18Es and twin-seat F/A-18Fs present. In addition to aircraft modifications to support the Blue Angels' display routines, the routines will also be altered to better show off the increased abilities of the Super Hornet, making the upcoming 2021 show season one to watch for lovers of the squadron.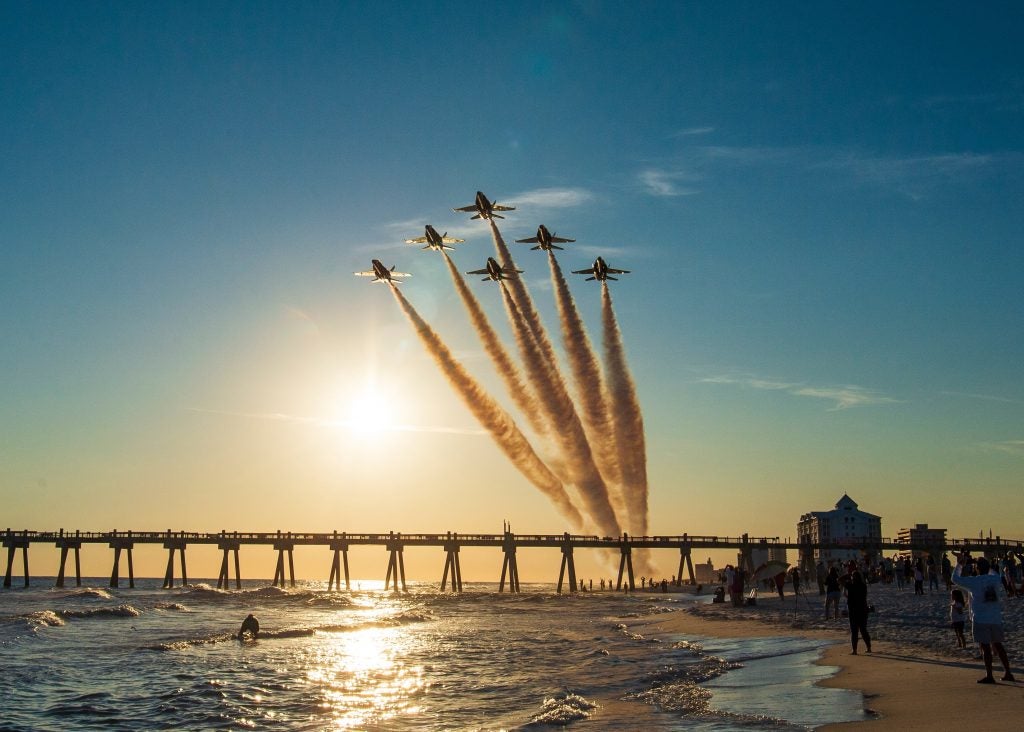 The 2021 Blue Angels show season is currently planned to begin in April, with the NAS JAX Air Show at Naval Air Station Jacksonville, where the Blue Angels were founded in 1946. The Super Hornets will be joined by the new "Fat Albert" C-130J, which arrived at NAS Pensacola in August after being refurbished and modified in the United Kingdom.