Leonardo DRS to Build LiveSky Tethered Surveillance Drone
Leonardo DRS has entered into a strategic partnership with Hoverfly Technologies Inc. (HTI) of Orlando, Florida to manufacture HTI's line of Tethered Unmanned Aerial Systems (TUAS). Under the agreement, Leonardo DRS will produce serial quantities of Hoverfly's LiveSky TUAS system, users of which include the U.S. Department of Defense, the Departments of Homeland Security and Energy and a number of international clients.
Aaron Hankins, senior vice president and general manager of the Leonardo DRS Land Systems business, said of the deal:
"As an innovative defense contractor, we strive to quickly identify and provide our customers with cutting edge technologies to give our warfighters the edge on the battlefield. We recognized Hoverfly as the leading tethered UAS technology company, and now we can help Hoverfly scale this capability across a wide and growing market."
The LiveSky differs from most drones by remaining tethered to a launch station, allowing it to be powered from the ground rather than by batteries. This enables the drone to draw continuous power and high-bandwidth data through a thin tether link, meaning it can remain on-station in the air almost indefinitely.
The system can provide surveillance, targeting, and communications relay while stationary or on-the-move, as it can be operated from vehicles or vessels whilst travelling up to 20mph. It also means that LiveSky has greater payload options due to higher and more consistent power availability.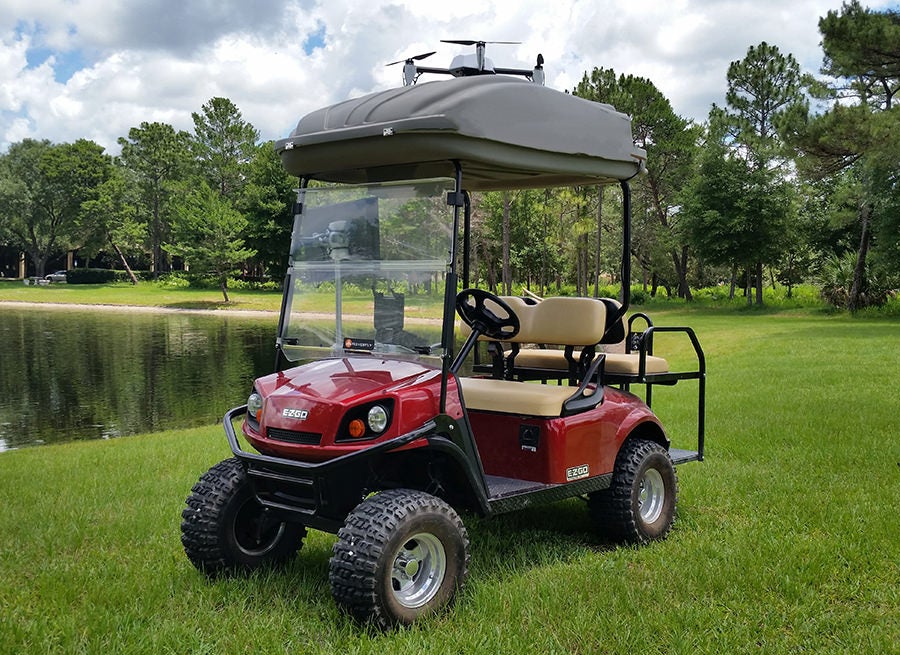 According to HTI, the LiveSky system is weather resistant for harsh environments and extremely simple to operate, requiring an operator to receive just ninety minutes of training. It is also jamming-proof as it does not need to broadcast or receive signal data.
Although they have just announced the partnership, Leonardo DRS states that they have already received their first order from Hoverfly, which is valued at over $4 million.