General Dynamics Wins $1.2 Billion U.S. Army Contract for IM-SHORAD Air Defense Vehicles
While the recent success of drones and loitering munitions in the Armenian-Azerbaijan conflict has drawn a lot of attention, the U.S. Army identified several years ago the threat these systems posed. Now it has ordered production of the weapon it has had designed to counter them.
General Dynamics Land Systems (GDLS) has been awarded a $1.2 billion contract to produce, test and deliver the Interim Maneuver Short-Range Air Defense (IM-SHORAD) systems to the U.S. Army. The Army's initial order on the contract calls for 28 Stryker IM-SHORAD vehicles for $230 million.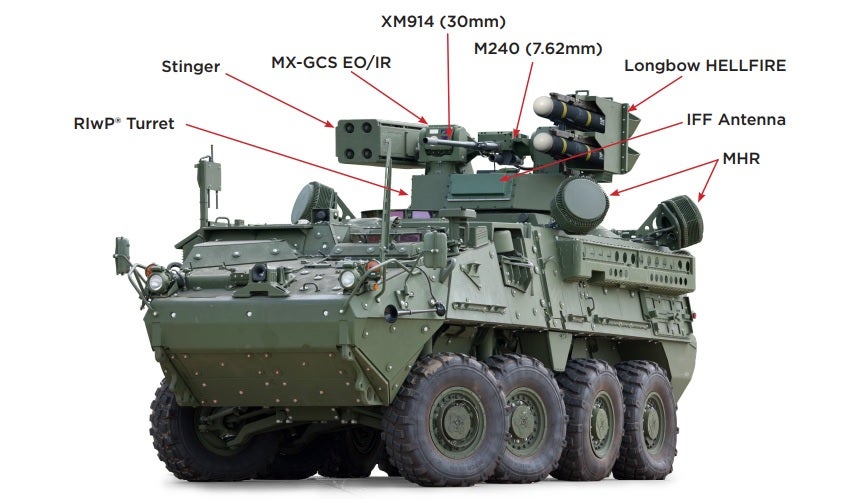 Based on a Stryker chassis, the IM-SHORAD is designed to counter threats from Unmanned Aerial Systems (UAS), helicopters and fixed-wing attack aircraft. It is armed with Stinger heat-seeking missiles, Longbow Hellfire missiles (which provide a powerful anti-armour capability) and both a 30mm cannon and a 7.62x51mm machine gun.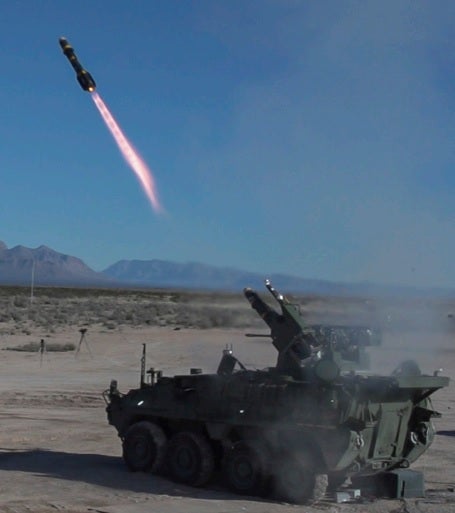 Speaking of the order Don Kotchman, Vice President and General Manager of GD Land Systems, said that:
"General Dynamics and our teammates Leonardo DRS and Raytheon are pleased to be able to partner with the Army to bring this powerful capability to U.S. Soldiers. This dedicated SHORAD capability adds a new operational dimension to the Stryker fleet in all of the Army's maneuver formations."
By using the Stryker cassis, the IM-SHORAD is intended to be a standard part of the U.S. Army's Brigade Combat Teams (BCT), providing critical cover to these units against a threat type that is becoming more and more apparent.
However, development of the system has had issues. In May 2020 Jane's reported that the IM-SHORAD had hit some issues with weapon integration, but with the order now placed hopefully those have been resolved.