Dutch and Estonians Order Milrem THeMIS UGV
A joint orderbetween Estonia and Holland will see seven Estonian Milrem Robotics THeMIS unmanned ground vehicles (UGVs) in service with the two nations' armies in a deal brokered by the Estonian Centre for Defence Investment (ECDI). The Milrem Tracked Hybrid Modular Infantry System or THeMIS has seen significant success during trial operations in Mali with Estonian forces. Polish SOF have also purchased the platform.
An unspecified remote weapon stations (RWS) will be integrated on the THeMIS supplied to both armies. Milrem is managing the European Defense Industry Development Program (iMUGS) for adoption of common UGV platforms and will cascade findings from the Estonian and Dutch procurements to all member nations.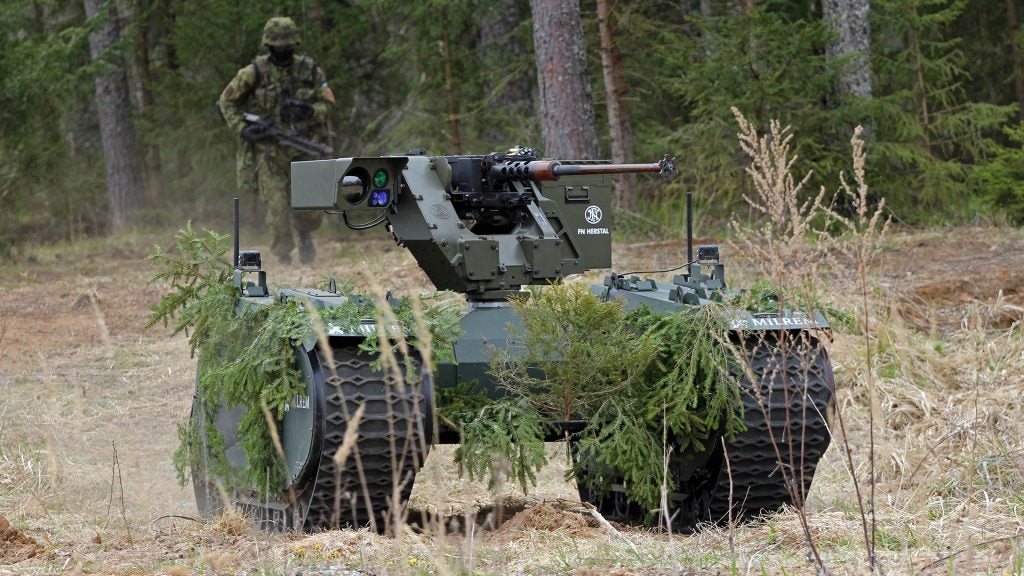 Ivar Janson, ECDI Strategic Category Manager for Armoured Vehicles noted:
"We are pleased that the unmanned ground vehicles developed by an Estonian company in the course of a defence research and development project supported by the Estonian Ministry of Defence can now be used by our armed forces We are especially pleased, that we found a common ground with our Dutch partners to conduct the Joint R&D project and procurement."
The Royal Netherlands Army will receive four and the Estonian Defence Forces three. Initial deliveries are scheduled to begin as soon as this month. Two of the platforms are already in service with the Dutch 13th Light Brigade's Robotics and Autonomous Systems (RAS) Unit.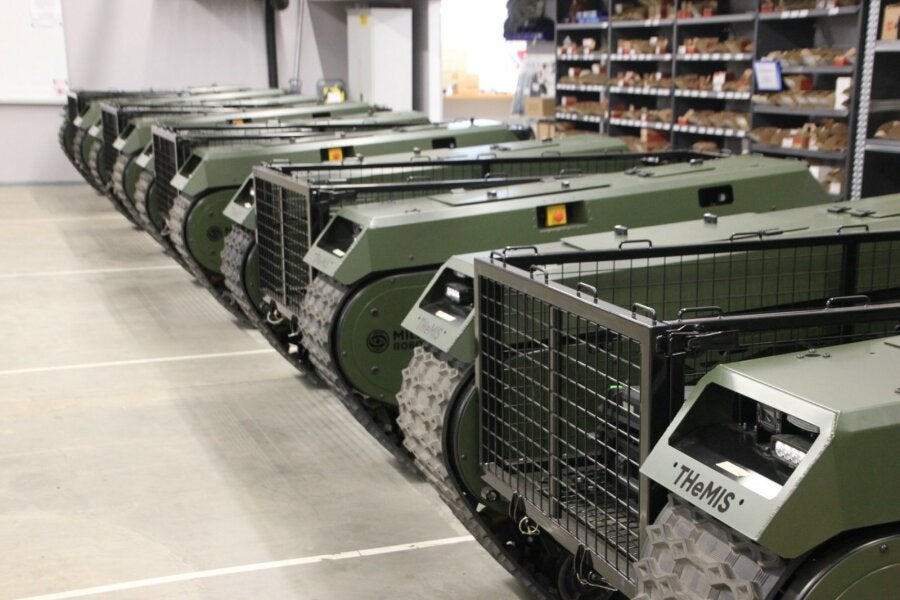 The commanding officer of the RAS, Lieutenant Colonel Martijn Hadicke, commented:
"So far, the THeMIS has successfully been used for research and experiments by operational units of the 13 Light Brigade in Scotland, Germany, [and] the Netherlands and during a live-fire exercise in Austria. The addition of four extra THeMIS vehicles with a Remote Controlled Weapon System that is operated by a soldier provides us the opportunity to continue to develop concepts to enhance the combat power and decrease the risk for our soldiers."