Armenia Accuses Turkey Of Downing Armenian Su-25
The government of Armenia today accused Turkey of downing an Armenian Air Force Su-25 close air support aircraft inside Armenian airspace, an accusation that Turkish and Azerbaijani officials have denied. The fighting in the disputed Nagorny Karabakh region has continued to intensify on its third day.

Press secretary to the Armenian Minister of Defense, Shushan Stepanyan, detailed the allegations in a post on her official Facebook profile. According to the Armenian Ministry of Defense, Turkish Air Force F-16s were scrambled at 10:30AM local time, from Ganja Airport in Azerbaijan, to support Azerbaijani Su-25s and TB2 UCAVs attacking Armenian positions in the Vardenis, Mets Masrik and Sotk regions of Armenia.
Armenian Su-25s conducting close air support in the area were intercepted by the F-16s, resulting in the downing of an Su-25 and the death of its pilot. The Armenian Ministry of Defense alleges that data recovered from the downed Su-25s flight data recorder shows that the F-16 was 60km inside Armenian airspace and was flying at an altitude of 8,200 meters.

The accusation has been denied by the Turkish government, with Fahrettin Altun, communications director for the Turkish government saying "Turkey did not hit the Armenian aircraft" when reached for comment by Bloomberg HT. The Azerbaijani government has similarly denied the accusations. Hikmet Hajiyev, head of the Azerbaijani Presidential Administration's Foreign Policy Affairs Department described the allegations on Twitter as a "cheap piece of propaganda", claiming that radar data would prove that no Armenian Su-25s had taken off today.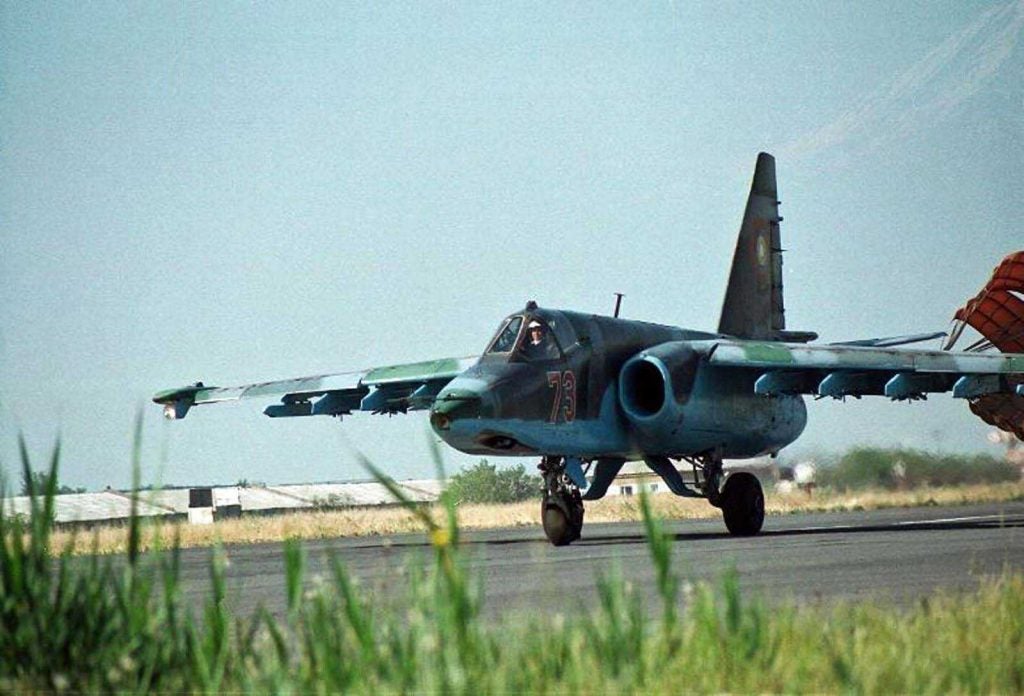 Despite the Armenian Ministry of Defense's claims to have confirmed the death of one of its pilots and the recovery of the Su-25's flight data recorder, it has yet to provide any photographs or video of the aircraft or its remains, as well as that of the crash site. This is quite the departure from the behavior of both belligerents in the current round of fighting, with both Armenian and Azerbaijani Ministries of Defense racing to upload helmet camera or drone footage of combat engagements, struggling to gain the upper hand in social media propaganda. UAV footage is especially popular, as the small air forces of both sides has resulted in a reliance on UCAVs for reconnaissance, close air support, and suppression of enemy air defenses.

While the shootdown would be quite escalatory if true, it's still not the most escalatory claim made this week. Armenian ambassador to Russia, Vardan Toganyan, had said on Monday that Armenia would consider use of its 9K720 Iskander short range ballistic missiles should Turkish F-16s be deployed to Azerbaijian. The Iskanders are more than capable of striking any point in Azerbaijan, however, this would leave Armenia open to retaliation with Azerbaijian's own Israeli-made LORA (Long Range Artillery) quasiballistic missiles and long range MLRS rockets. Despite the questionable returns such a move would have, it's clear that Armenia is feeling pressured enough to make such threats.