National Guard's Helicopters Rescue Campers in California
214 campers were rescued in a daring operation conducted by two National Guard helicopters earlier this month. During the wildfires which engulfed parts of California the pilots from the 40th Combat Aviation Brigade flew into an area densely covered with smoke and ash. The CH-47 Chinook flown by Chief Warrant Officer 5 Joseph Rosamond and the UH-60 Black Hawk of CWO 5 Kipp Goding had an uneasy task of putting their helicopters near a dock on the Shaver Lake in Fresno County, CA.
Joseph Rosamond is an Army veteran with two deployments in Afghanistan and one in Iraq. As he said in the interview with USA Today, this rescue flight was the hardest and with the highest personal risk for him and his crew of his career.
"We knew that it was a dire situation, and we knew that this was not going to be like anything we had done in the past," Rosamond said. "Conditions were pretty extreme. … There were points along the route where we were just about ready to say, 'That's enough.' – the pilot claimed.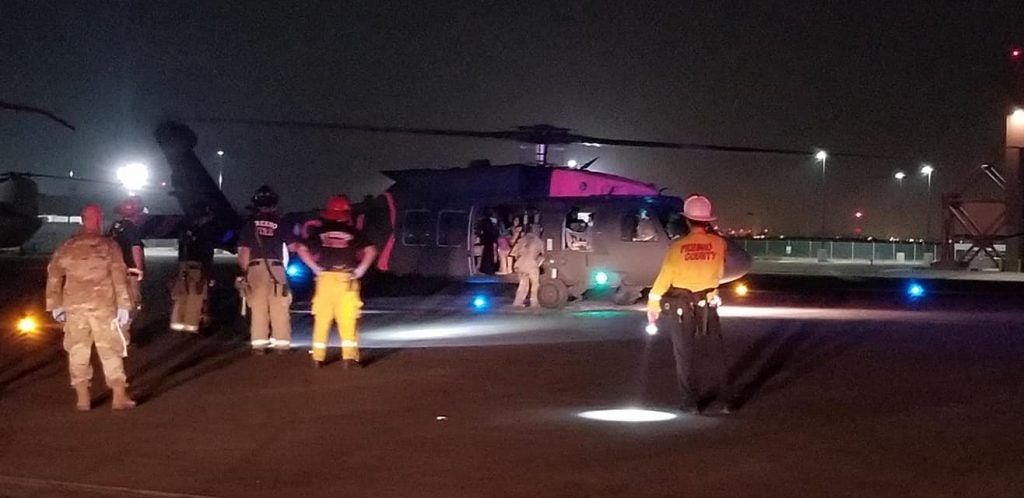 Both crews did three night-time passes from Fresno Airport to the dock in order to save people from the raging fires surrounding them. Thanks to their night vision equipment the pilots were able to see through the smoke. However, when they approached the docks, burning vegetation and ash flew into the air due to the movement of the rotor, making the approach extremely arduous.
The very extreme conditions did not deter the pilots and their crews. Although, under tremendous pressure, they performed their duties in great fashion. Ground crews of the 40th Combat Aviation Brigade were constantly checking the crew's conditions. Flying back and forth through the valley was a demanding task and extreme concentration and focus was necessary.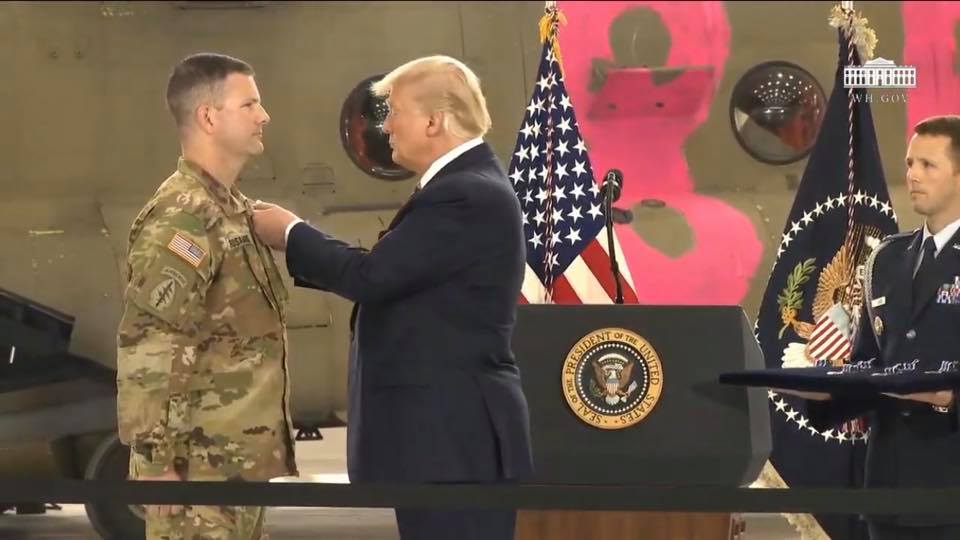 On 14th of September both crews were presented with the Distinguished Flying Cross by President Donald Trump. The actions of the pilots from the 40th Combat Aviation Brigade show the necessity of maintaining personnel with experience and knowledge within the armed forces. Veterans equipped with specialist gear and night vision equipment were able to conduct successful operations without the hesitation.