RAAF Launches Its First Space Payload Domestically As Part of Cutting Edge "Project Jericho"
A new and innovative project payload for the Royal Australian Air Force (RAAF) has been successfully launched to the edge of space from what was the first commercial rocket launch from Australia.
Taking place on 19 September at the Koonibba Rocket Range, a DART rocket carried a prototype radio frequency receiver made by DEWC Systems, a specialist manufacturer of electronic warfare (EW) technologies based in South Australia.
The receiver is part of experimentation by the RAAF exploring how advanced rapidly deployable networked sensors can be employed to provide information across networks. It is part of the Australian DoDs "Project Jericho", which is exploring new ways to integrate augmented intelligence and users in tactical situations.
Speaking of the launch, Minister for Defence Industry Melissa Price said it demonstrates future opportunities for both commercial and government applications.
"Air Force's advanced sensing capability is being enhanced by working with leading Australian industry partners, Southern Launch, DEWC Systems, and Dutch company, T-Minus Engineering. The rocket is unlike any rocket ever launched in Australia, and is part of what is known as 'New Space' technologies – small rockets carrying reduced sized satellites using commercially available technologies".
The DART is certainly small. The system, designed expressly for missions between 50 and 120 km, is only 3.4 meters long and weighs just 34 kg (75 lbs).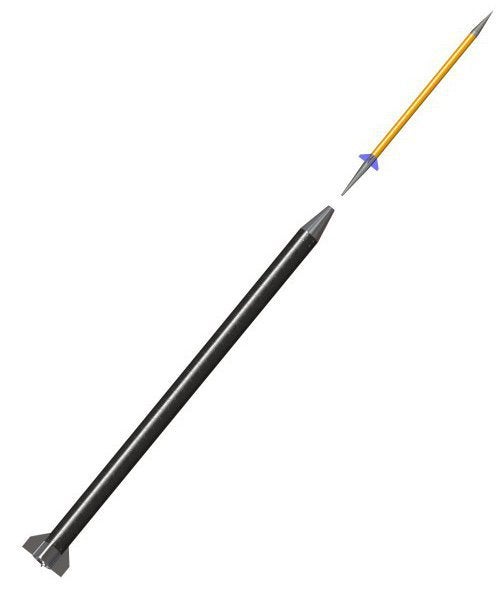 Space technologies are being much more widely invested in by the Australian DoD as it brings more advanced systems into inventory. As part of the 2020 Defence Strategic Update and 2020 Force Structure Plan the Australians are spending A$7 billion over the next decade in space capabilities.
By exploring innovative new space technologies the Australians appear to be looking to make the most of their investment by utilising innovative smaller companies and by spending the money in the fledgling Australian space industry. The Australian Space Agency aims to add 30,000 jobs in the industry and increase its value to A$12 billion by 2030.