Army's IBCS Successfully Intercepts Ballistic and Cruise Missile Targets
The U.S. Army's Integrated Air & Missile Defense (IAMD) and Integrated Battle Command System (IBCS) underwent its second Limited User Test (LUT) on the 20th August, at White Sands Missile Range, New Mexico.
Using Northrop Grumman's IBCS the army was able to intercept a long-range tactical ballistic missile (TBM) target and a self-propelled cruise missile target during the test. The test showcased the system's ability to identify, track, and respond to targets coming from different locations with varying speed and altitude.
"These two back-to-back successful test events are a testament to the commitment and partnership between the great men and women of the Army's operational and acquisition communities and Northrop Grumman's program team," Vice president and general manager of combat systems and mission readiness at Northrop Grumman, Kenn Todorov, was quoted in a press release. "We are committed to the mission of the U.S. Army and look forward to continuing that partnership in getting the game-changing IBCS capability into production and fielded."
The test was conducted by the U.S Army's 3rd Battalion and 43rd Air Defense Artillery Regiment. The equipment used included two battery IBCS engagement operations center (EOC) and one battalion IBCS EOC, two Patriot and two Sentinel radars, four launchers consisting of the Patriot Advanced Capability Two and Three (PAC-2 & PAC-3), and Missile Segment Enhanced (MSE) interceptors, all connected to the IBCS's Integrated Fire Control Network (IFCN).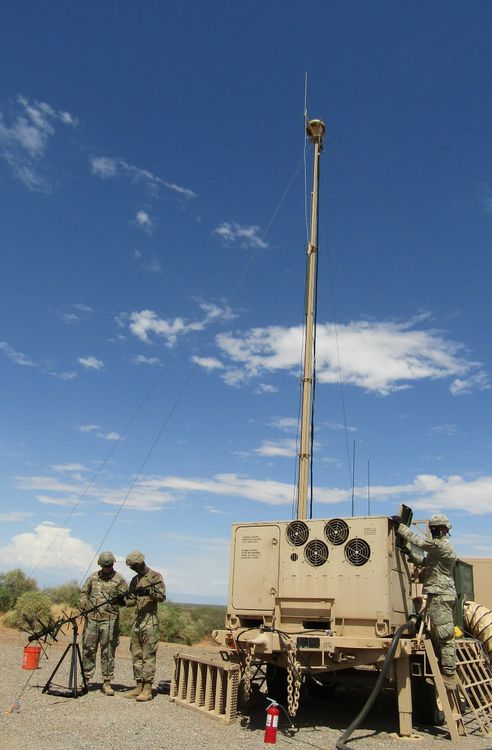 The IBCS is dubbed an "any sensor, best effector" system because it combines information from multiple sensors different in nature and from different locations and feeds them to an algorithm that creates a unified, integrated image of airspace and shares this image with all defense systems. It is the cornerstone of a U.S. Army effort to modernize its missile and air defense systems to keep up with the rapidly changing defense scene.