Boeing Partners With Mitsubishi Heavy Industries For F-15J Upgrades
On 28 July, Boeing announced that it had signed a Direct Commercial Sale agreement with Mitsubishi Heavy Industries (MHI) to support the upgrading of the Japan Air Self-Defense Force's F-15Js. Japan's F-15J fleet began entering service in 1981. While the contract's value has not been stated, it is stated to be part of a larger modernization program worth $4.5 billion that was approved by the US government in October 2019.

Under the agreement, MHI (the manufacturer of over 200 F-15J/DJs under license) will be the prime contractor for the upgrades, with Boeing providing MHI with retrofit drawings, ground support equipment and technical publications for the upgrade of the first two F-15J aircraft to the Japan Super Interceptor configuration. MHI will be supported by Sojitz Corporation, "a trading company that works with Boeing's team in Japan" according to Boeing. MHI will be responsible for creating a detailed modification plan for the F-15Js, as well as preparation of facilities and manpower for the induction and upgrade of up to 98 aircraft beginning in 2022.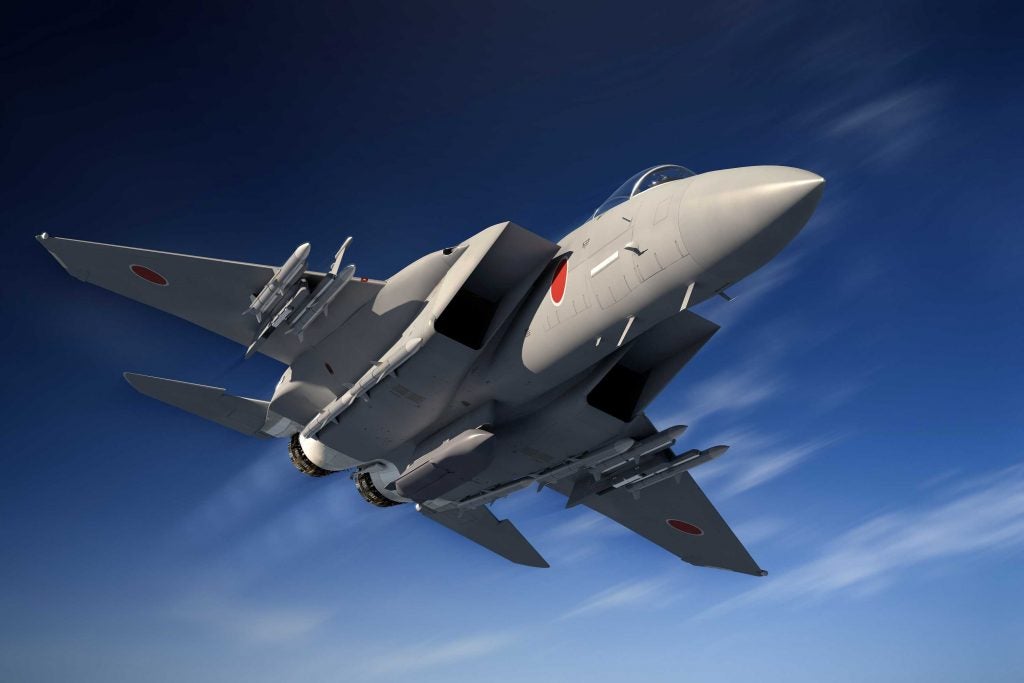 Boeing claims that the Japan Super Interceptor configuration will "introduce state-of-the-art electronic warfare and weapons", with the implementation of an "all-new advanced cockpit system, running on the world's most advanced mission computer" that will enhance pilot situational awareness.
While the configuration of the Japan Super Interceptor has yet to be finalized (cockpit upgrades were not previously stated to be part of the program), the modernization program previously approved called for the procurement of 103 Raytheon APG-82(v)1 active electronically scanned array radars, 116 Boeing Advanced Display Core Processor II mission system computers, and 101 BAE Systems ALQ-239 Digital Electronic Warfare Systems for the F-15Js to be upgraded. Additionally, a new render released by Boeing of an upgraded F-15J depicts it with a centerline AGM-158 JASSM mounted in addition to eight AIM-120 AMRAAMs, a capability the JASDF has pursued for some time.

The F-15J is the mainstay of the JASDF's response to ever-increasing airspace violations by China and Russia. While the F-35 will replace a large part of the F-15J fleet not upgraded to Japan Super Interceptor specifications, it's clear that the remaining aircraft will have a major part to play in the future defense of Japan's airspace.

In related news, the JASDF's Fighter Training Group has revealed a new commemorative scheme for one of its F-15Js ahead of the group's 20th anniversary. The 6 October, 2020, will mark the 20th anniversary of the group's formal standing up in 2000, following its provisional formation in 1999.