U.S. Service Person Killed in Syria
An American service member was killed on Tuesday, 21 July, while serving in Syria as part of Combined Joint Task Force – Operation Inherent Resolve, the international military effort to destroy the ISIS organisation.
In a statement Operation Inherent Resolve said that the casualty was killed in a non-combat incident and that their next of kin had been informed. At this time the service member's branch and unit have not been released.
Footage shared by the on the @Notwoofers twitter account, a well-known Syria watcher, shows an accident involving an American MRAP vehicle that had crashed in the northern countryside of the Al-Hasakah Governorate. The footage shows the vehicle upside down.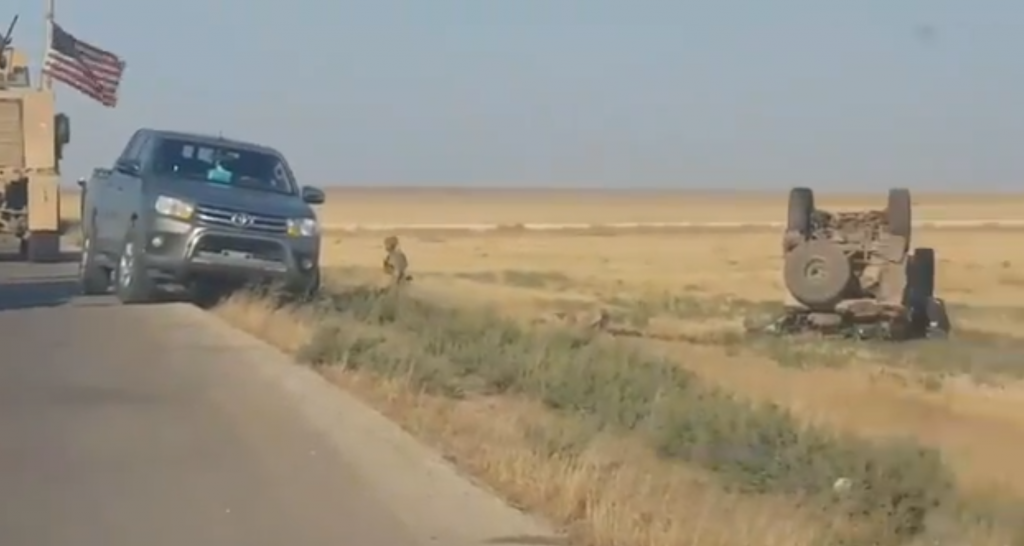 Though it remains to be confirmed by official channels, a number of news outlets are reporting that this incident is the event that killed the service member.
MRAPS are used widely by American forces operating in Northern Syria in support of the Syrian Democratic Forces. They have been involved in some of the highly publicised "road-rage" incidents between U.S. and Russian troops who are both operating in the region.
The vehicles also have a reputation for being top-heavy and prone to rolling. This is due to their high-centre of gravity from being built with V-shaped hulls for blast deflection from mines and IEDs.
The death of the service member from a vehicle accident in Syria is also not the first time such a tragedy has occurred. In JanuarySpc. Antonio Moore of the 363rd Engineer Battalion was killed in a rollover accident while conducting route clearing operations in Deir ez Zor Province, eastern Syria.