Space Force Lays Out its Organizational Structure
The US Space Force (USSF) was created as a separate branch of the United States Air Force on December 20th, 2019. U.S. Air Force General John was Raymond appointed as the Chief of Space Operations, an equal partner of the Chief of Staff of the Air Force, both of whom report directly to the Air Force Secretary (SecAF).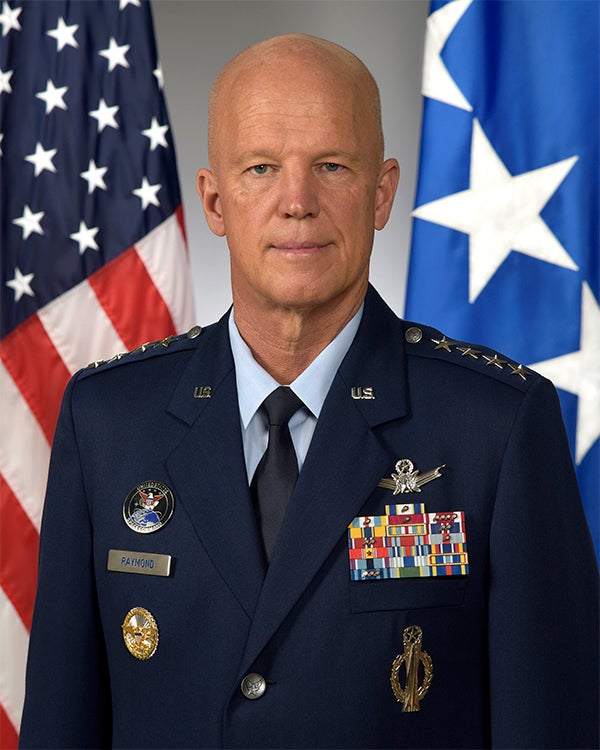 The USSF is the first new military service since the Air Force was established as a separate service in 1947. Currently, the United States has six military services: Army, Navy, Marine Corps (a part of the Department of the Navy), Air Force, Space Force (a part of the Department of the Air Force), and Coast Guard.
As implied in the official announcement of the USSF, in order to represent the current division of the armed forces, the Department of the Air Force and the USSF have established a new structure – a small, flexible mission-focused agency.
On 22 July, Space Force unveiled their new logo and explained the history that inspired it. USSF also confirmed that their motto would be 'Semper Supra' (Always Above). Tweets from the official USSF twitter account explained that "when you look at the logo you notice a black area inside of it. The black area embodies the vast darkness of deep space. Some feel fear and dread but we prefer to be inspired and stand up to the challenge."
As a reflection of their agility focused organizational aims, the USSF field organization will consist of three echelons of command, it's worth noting that the Air Force currently consists of five. In the short term, the main goal of the organizational structure of the USSF is to train and equip mission execution from former Air Force space-related units.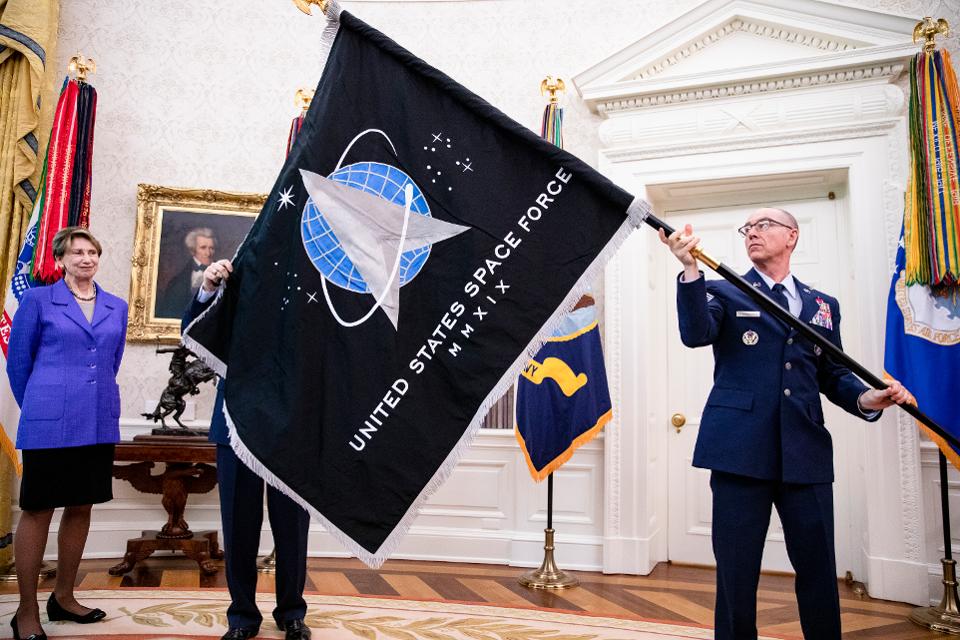 In the same announcement, it stated that the USSF field echelons will be named field commands, deltas and squadrons. "There will be three field commands aligned with specific mission focuses: Space Operations Command, Space Systems Command, and Space Training and Readiness Command. SpOC and SSC will be led by three-star general officers, and STARCOM will be led by a two-star general."
Deltas will be O-6, the equivalent of a full colonel, led and will focus on specific kinds of missions such as operations, installation support, training, etc. Squadrons inside the deltas will focus on specific tactics. SpOC will be the main force supplier of space forces and capabilities for combatant commanders, coalition partners, and the nation. Peterson Air Force Base, Colorado, will become the headquarters of SpOC. SSC's main responsibilities will be developing, acquiring, and fielding lethal and resilient space capabilities for warfighters.