Indonesia Expresses Interest In Austrian Eurofighters
A letter obtained by the Austrian press suggests that the Indonesian government is interested in procuring the Austrian Air Force's fleet of 15 Eurofighters. The Austrian newspapers Die Presse and Kronen Zeitung broke the news on 18 July, with the Kronen Zeitung sharing an image of what is claimed to be a letter from the Indonesian Minister of Defence, Prabowo Subianto, expressing interest in their procurement.

The letter is addressed to the Austrian Minister of Defence, Klaudia Tanner, stating that Prabowo had been informed by a "Mr. W. D. Grosse" of the Austrian Eurofighters and their procurement in 2002. The letter then proposes "to enter into official deliberations" of the purchase of all 15 Eurofighters. Additionally, the letter notes the "sensitivity" of the current Austrian legal proceedings involving the Eurofighters but goes on to state that the proposal would be a "promising change" for both countries.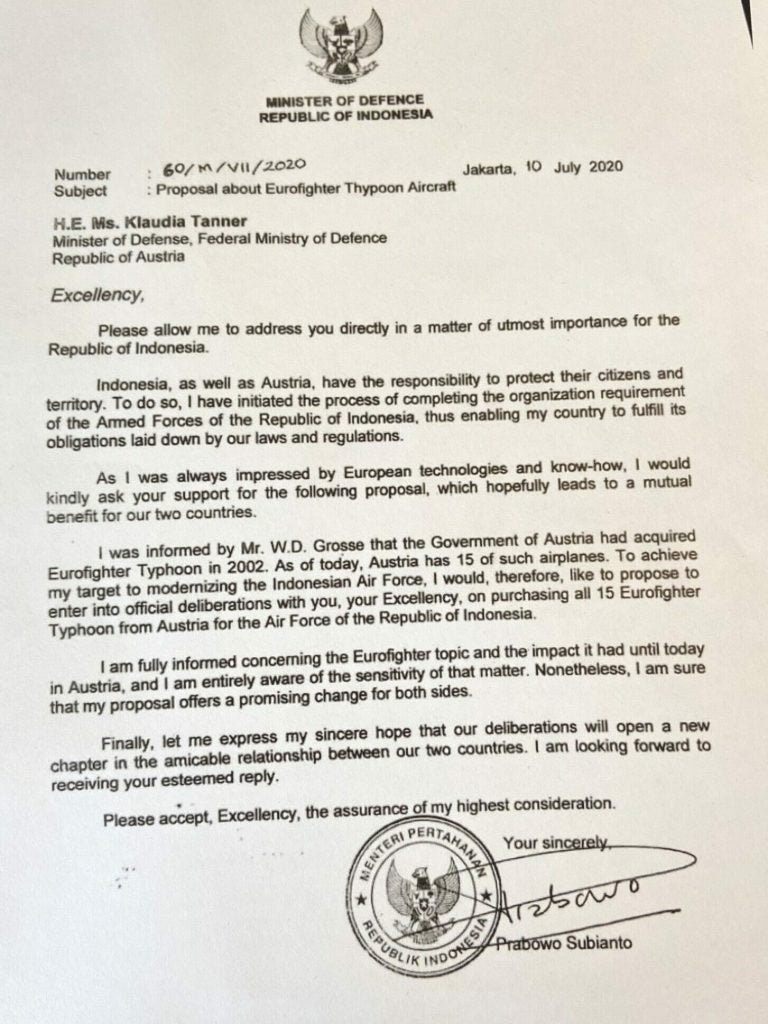 The Austrian Ministry of Defence has confirmed the receipt of the letter and has stated that it is verifying its authenticity. If proven to be authentic, it is still fairly unlikely that any negotiations will go ahead while the Austrian government continues to pursue legal action against Airbus to exit its Eurofighter program. Additionally, according to comments by aviation expert Georg Mader to the Austria Press Agency, the sale of the Eurofighters to a foreign nation would require the approval of Airbus as well.

The Eurofighter is a rather questionable fit for the Indonesian Air Force, as the aircraft would require different infrastructure compared to the F-16s, Su-27s and Su-30s currently in service. The rationale for Indonesian interest in the F-16V and Su-35 was that the Air Force already had experience working on the two aircraft families, something that cannot be said for the Eurofighters. Additionally, the previous Indonesian military chief and current Presidential Chief of Staff, General Moeldoko, stated in 2015 that the Indonesian Air Force should not acquire more second-hand combat aircraft following an F-16C, donated under the US Excess Defense Articles program, catching fire during takeoff (the aircraft was written off as a result). This would make the case for the Eurofighters doubly hard, as they are limited in both capabilities and upgrade potential due to being Tranche 1 aircraft, making its prospects for long term service particularly dim.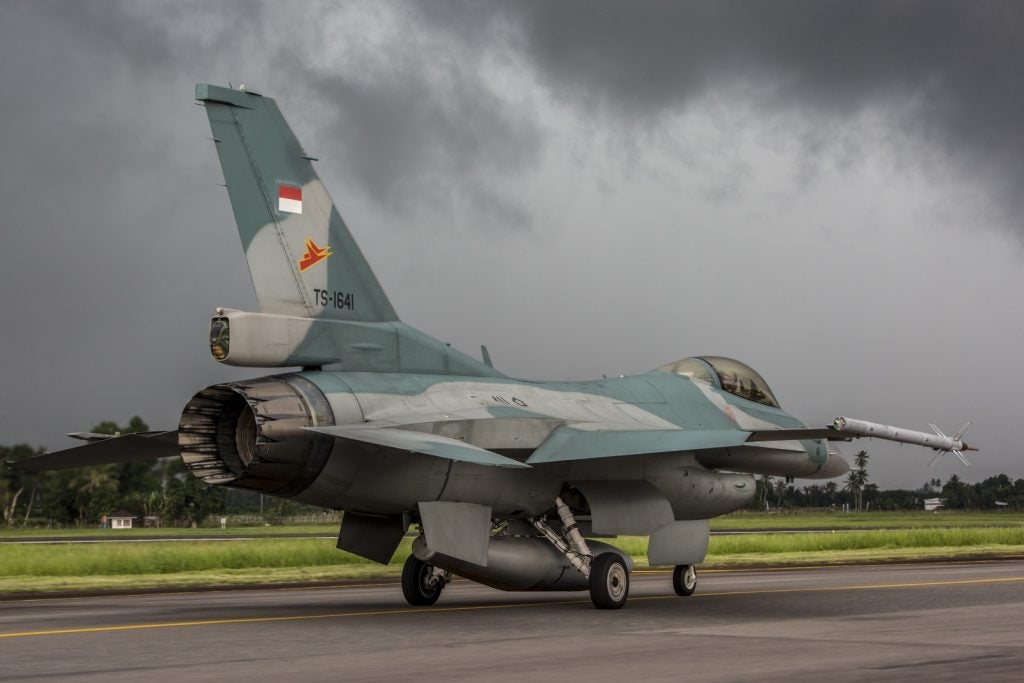 There is much that remains unexplained including the operational or political logic behind Indonesia's apparent interest in the Eurofighters and most notably the identity of "W. D. Grosse" mentioned by the minister, as well as what relation he may have to the sudden Indonesian interest.