Austria To Retire Aged Saab Trainers as Eurofigher Legal Battle Continues
On 6 July, the Austrian government announced that it would be retiring the Austrian Air Force's fleet of Saab 105 trainer jets by the end of this year. The 50-year-old trainers will not be replaced, instead, the training of pilots to be conducted outside of Austria. The trainers' supplemental role of airspace policing will be taken over by the Austrian Air Force's Eurofighters.

In the press statement announcing the plan to retire the Saab 105s, the end of the service lives of the aircraft is the main reason for their retirement. Major General Robert Brieger, Chief of the Austrian General Staff, stated that the low amount of new pilots trained each year made it difficult to justify the costs needed to operate a fleet of trainer aircraft, adding that the manpower currently used to operate the Saab 105s could be better used on the other types operated by the Austrian Air Force.

Additionally, Defence Minister Klaudia Tanner stated that the Austrian government would continue to pursue legal avenues to exit its Eurofighter program and claim compensation from Airbus, saying "Pending the final judicial decision, no decisions will be taken with regard to airspace surveillance which would worsen Austria's position vis-à-vis Eurofighter".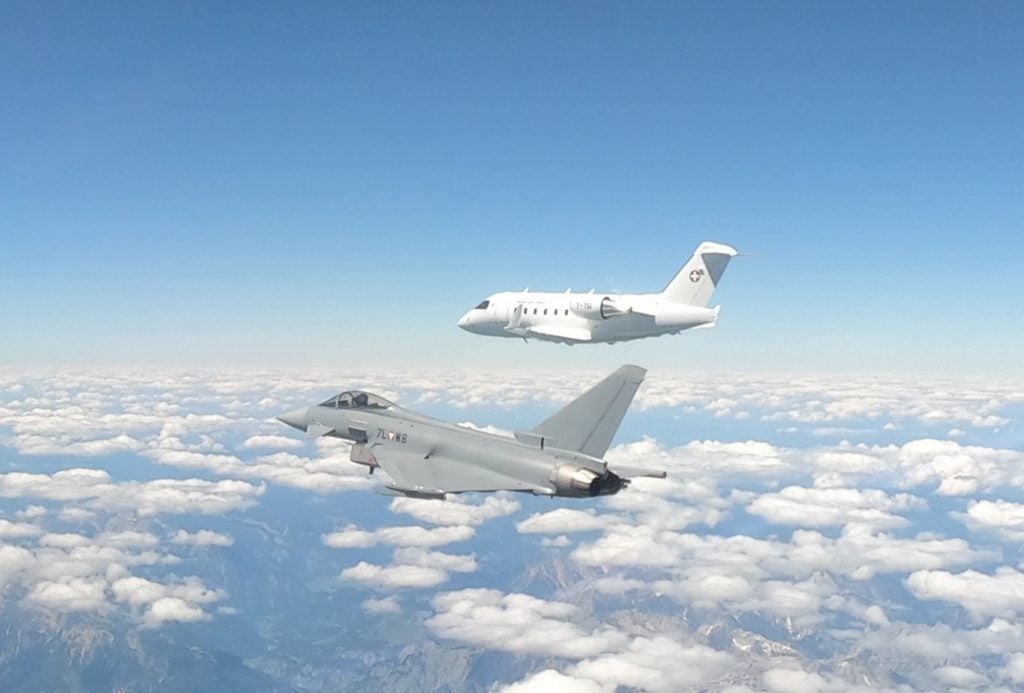 Austria ordered 15 Tranche 1 Eurofighters in 2003 in a €2 billion ($2.3 billion) deal. The Eurofighter consortium had originally promised that the Tranche 1 Eurofighters would be upgraded to standards equivalent to later tranches after delivery, but the upgrades never materialized, igniting a dispute with the Austrian government that culminated in the Austrian government beginning legal proceedings in 2017 accusing Airbus and Eurofighter of fraud related to the acquisition. It is worth noting that other operators of Tranche 1 Eurofighters have opted to retire them and replace them with newer Eurofighters, as opposed to upgrading them.
After initiating legal proceedings, the Austrian government announced that the Eurofighters would be retired from 2020 onwards, pending a successful withdrawal from the Eurofighter purchase contract, until which the Eurofighters will continue to be operated. The Austrian government intends to pursue a government-to-government deal to purchase or lease new fighters, with parliamentary discussions to be launched to explore it and other options following the exit of the Eurofighter deal.