Germany's Elite KSK in Neo-Nazi Controversy
The Bundeswehr's Tier One special operations force (SOF), the Kommando Spezialkräfte or Special Forces Command, has been rocked by the disbandment of one of its four Kommando Companies due to far-right extremism identified within its ranks. Until investigations are complete, the unit is barred from international exercises or deployments.
This is not the first time KSK operators have been under the spotlight for alleged neo-Nazi beliefs. Earlier this year, the Bundeswehr's Militärischer Abschirmdienst or MAD, the Military Counter-Intelligence Service noted that twenty members of the KSK were suspected of harboring neo-Nazi beliefs, four of which were dismissed from the Bundeswehr.
Serving and former KSK operators were also involved in the so-called 'Day-X' 2018 plot to kidnap and murder prominent left-wing German politicians uncovered by the BKA, Germany's Federal Police. 'Day-X' was the supposed impending collapse of the German government, brought about by unrest over immigration policies.
Along with the disbandment, investigators are investigating a reports that 48,000 rounds of small arms ammunition and 62 kilograms of unspecified explosive material that have gone missing. With shoddy record-keeping almost an attribute of most SOF units, it may turn out that the missing stocks are due to poor accounting although earlier this year, a Sergeant Major from KSK was arrested with stolen weapons, ammunition and explosives including an AK47, a KSK issue H&K P8 pistol and four 500-gram PETN charges from KSK stocks.
A sympathizer within MAD (no less than a Lieutenant Colonel) warned another member of the KSK to be wary of the MAD investigation, tipping them off that their barracks would be searched. The Bundeswehr noted; "A MAD employee from the counter-extremism shared information from an ongoing suspected case with a member of the KSK without authorization." The officer has reportedly been suspended.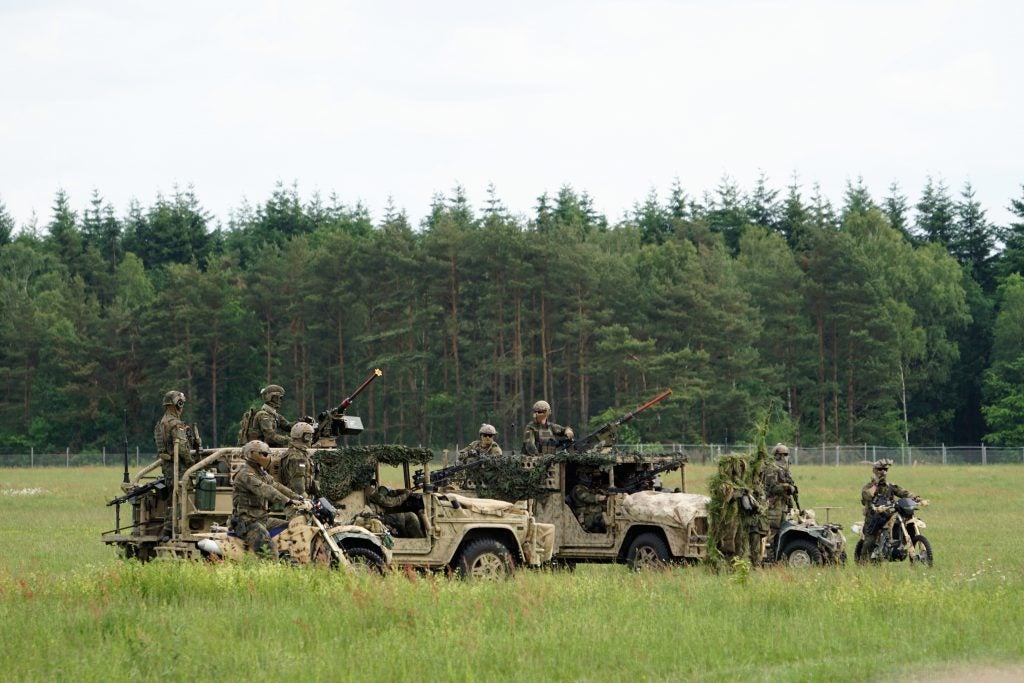 German Defence Minister Annegret Kramp-Karrenbauer noted that the unit had "become partially independent of the chain of command." This mirrors other alleged wrong-doing by international SOF such as Australia's Special Air Service Regiment (SASR) and the US Navy's Naval Special Warfare Development Group – a common factor appears to be the isolation of these units from their larger parent commands and a mistaken belief in their own self-image as separate and superior to regular forces or even other sovereign SOF.
Kramp-Karrenbauer spelt out exactly these challenges by saying the KSK should be "better integrated into the Bundeswehr" and "cannot continue to exist in its current form." A similar reaction is expected in Australia when the long-awaited Brereton Report by the office of the Inspector-General of the Australian Defence Force (IGADF) is handed down this month. Rumours indicate SASR may be moved from its current location to Holsworthy Barracks to better integrate it with other Special Operations Command (SOCOMD) units and the regular Army. Large scale separations of service are also expected along with criminal proceedings.