Joint British-Qatari Typhoon Squadron Takes Flight
The Royal Air Force's No 12 Squadron, also known as the Royal Air Force and Qatar Emiri Air Force (QEAF) Typhoon Squadron, commenced flight operations in their Typhoon FGR.MK4s last week. The beginning of flight operations was commemorated by the raising of the flags of both nations at RAF Coningsby, the home base of the squadron.

The Joint Squadron was stood up on 24 July 2018, and is the first RAF Joint Squadron to have been stood up since World War Two and the Battle of Britain. The previous incarnation of the squadron, No. 12 (B) Squadron, had operated Panavia Tornadoes during Operation Desert Fox, Operation Telic (British military operations in Iraq), Operation Herrick (British military operations in Afghanistan), Operation Ellamy (British component of the 2011 multinational military intervention in Libya) and Operation Shader (British military operations against ISIS), standing down and retiring its Tornadoes on 14 February 2018. In commemoration of the squadron's history, the tailfins of No. 12 Squadron Typhoons feature the fox's mask squadron badge in addition to the flags of Qatar and the United Kingdom.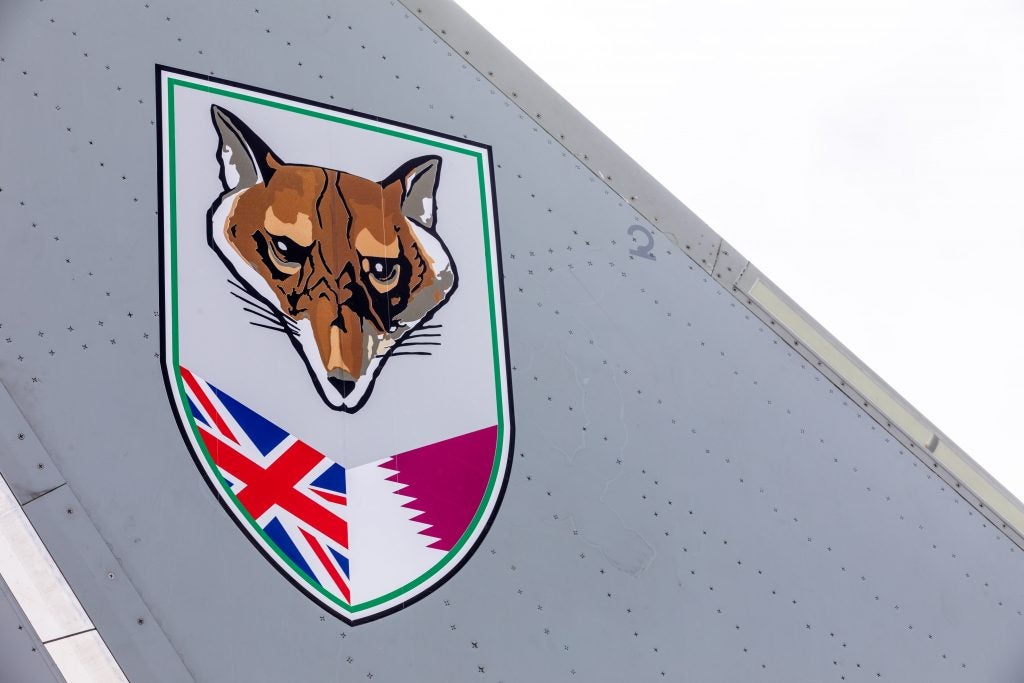 The Joint Squadron had initially planned to begin flight operations in March, but Britain's Coronavirus lockdown measures resulted in a three-month delay. The squadron is intended to provide pilots and ground crew of the QEAF with experience on the Typhoon ahead of the delivery of 24 Typhoons ordered for the QEAF. Qatar ordered the 24 Typhoons and 9 Hawk T2 trainers in 2017 in a contract worth £5.1 billion, with deliveries for the Typhoons to begin in 2022.

In a press statement, British Defence Secretary Ben Wallace said:

"No.12 Squadron is a testament to our enduring friendship and commitment to Qatar, the only nation with which the UK has a Joint Squadron. Together we are protecting populations and securing our mutual interests across the Middle East."

Wing Commander Chris Wright, commanding officer of No. 12 Squadron, told Forces News that "the joint squadron specifically will now grow its Qatari elements, to the point that we will train upwards of 16 pilots over the next few years ahead of the delivery of their own planes," adding that the training "truly is an exchange of ideas".

Qatari Minister of State for Defence Affairs, Dr. Khalid bin Mohammad al Attiyah, described the first flight of No. 12 Squadron as "an important milestone in the commitment of the Qatari Emiri Air Force and the Royal Air Force to deliver on excellence", adding that the commemorative flag-raising represented "the alignment of vision and strategy in building for a stable and prosperous future for both nations and the world"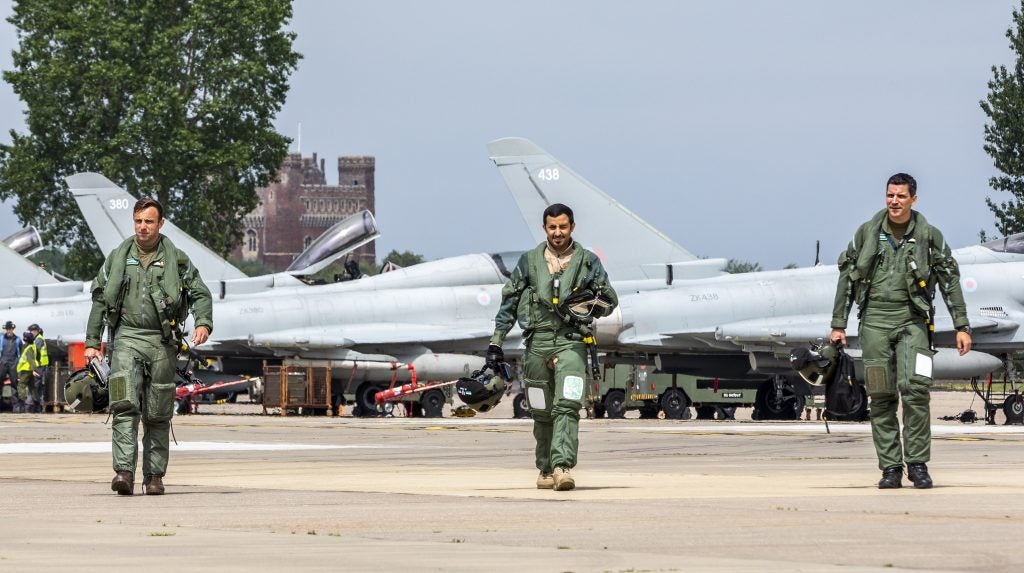 The QEAF has invested heavily in new aircraft, with other new types operated or on order including the Dassault Rafale and F-15QA. The types will replace the single squadron of 12 Mirage 2000-5s currently operated by the QEAF, making for an impressive leap in capability.