NATO's Alliance Ground Surveillance RQ-4D Phoenix Takes to the Skies
The long-awaited NATO Alliance Ground Surveillance (AGS) RQ-4D "Phoenix" drone finally took to the skies over the Sicily in a 9-hour long mission for its first flight. The flight brings to fruition over 20 years and a joint effort between more than 20 countries to bring this uniquely adapted US Air Force drone to NATO standards and needs.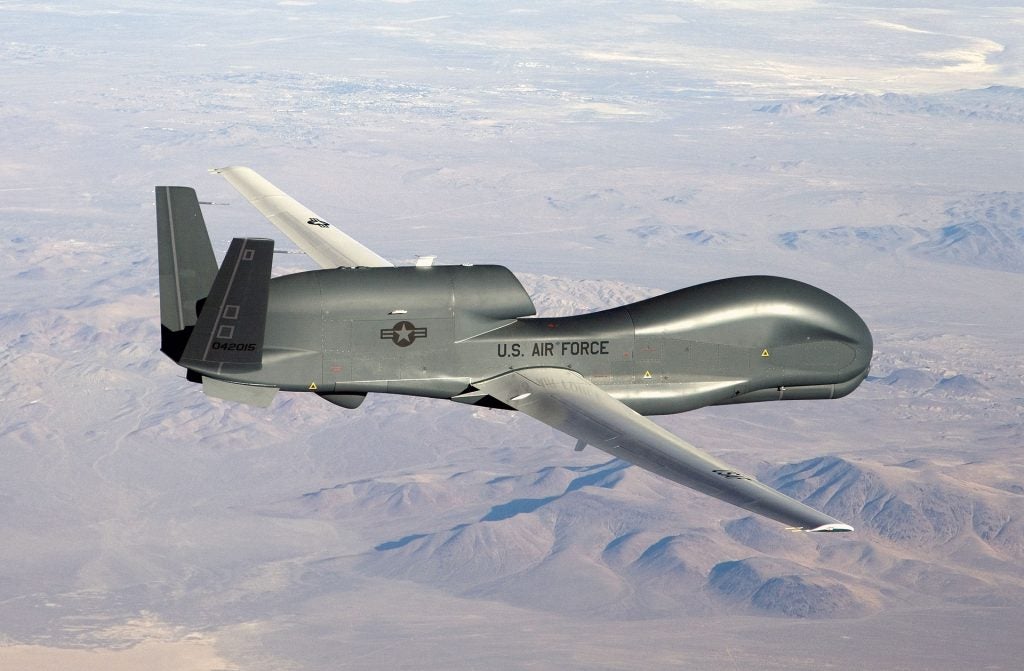 The Northrop Grumman RQ-4D Block 40 Global Hawk is a high-altitude, remotely piloted surveillance aircraft. Each Unit costs roughly $131.4 million and carries with it some of the latest advancements in remotely piloted aircraft technology.
NATO Air-Ground Survelence received the RQ-4D Phoenix aircraft late last year and just six months later it has hit the skies. The modified drone features a host of advanced sensors that are capable of collecting important strategic data from the ground including Synthetic Aperture Radar (SAR) imagery and Moving Target Information (MTI).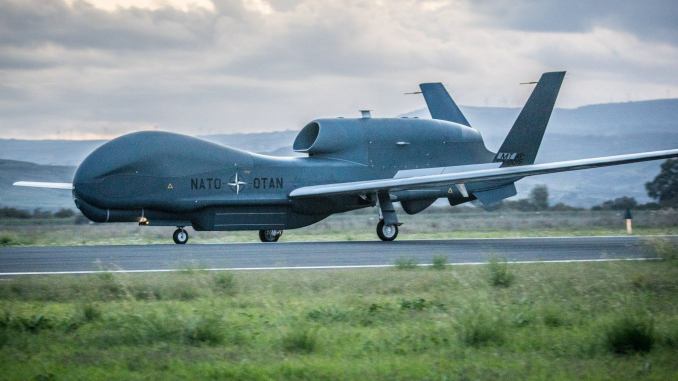 Both the SAR and MTI information is passed on to the Exploitation and Dissemination center for information processing which gives near real-time processing and distribution to allied forces.
Crews worked for the entire 9-hour test flight which included pilots working from the NATO AGS Operations center to pilot the aircraft from takeoff to landing. Although the flight was only 9 hours, the RQ-4D Phoenix is capable of flight missions of over 20 hours in length.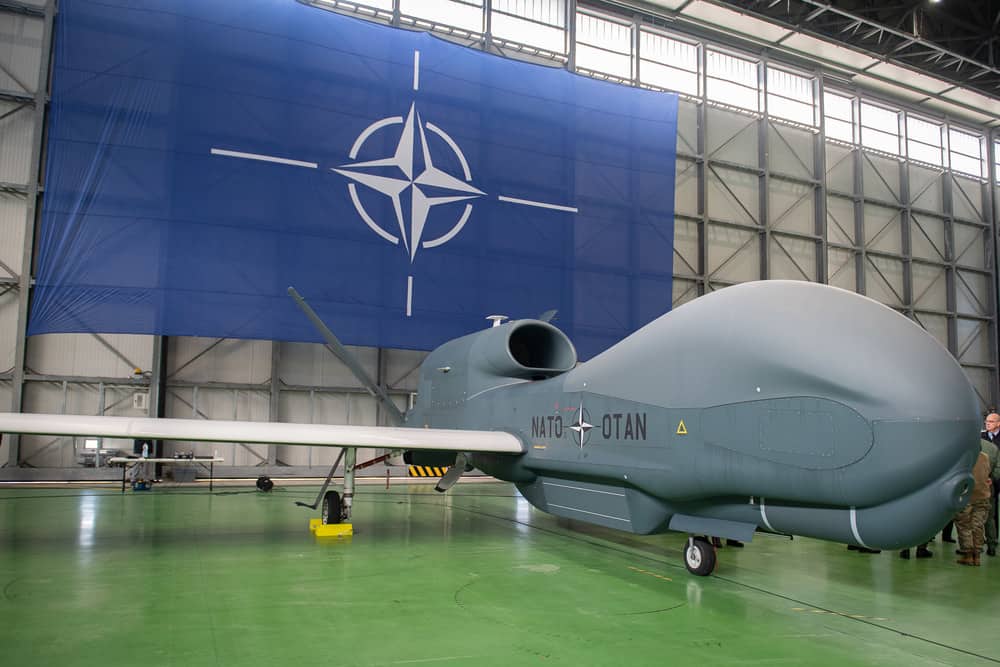 A German Air Force pilot who was involved in the mission – Lt. Col. Stephan Mehl – said "perfect fit for long-term flight" in reference to Naval Air Station Sigonella, the location of the airport where the Phoenix took its inaugural flight.
This initial flight is just the first part of a much bigger plan for the RQ-4D drone. According to Lt., Col Mehl, the initial 9-hour flight was only the beginning "crawl" phase as the NATO crew becomes better acquainted with the capabilities of the aircraft.

The AGS will be collectively owned and operated by all NATO Allies and will be a vital capability for NATO operations and missions. All the data gathered by these missions will be accessible to all ally nations as well so that all can benefit from the intelligence derived from the missions the RQ-4D fleet will be undertaking.
In total it seems there will eventually be 5 aircraft as a part of the Alliance Ground Surveillance recon wing. At the present time, the remainder of these aircraft are undergoing different stages of developmental test flights.