U.S. Navy Takes Delivery of 100th P-8 Sub Hunter
The U.S. Navy has taken delivery of its 100th P-8A Poseidon aircraft from Boeing. This is the 94th mission-capable airplane to enter the U.S. Navy fleet, with six additional jets used as Engineering Manufacturing Development test aircraft.
On track to be a major part of American and allied anti-submarine aircraft and maritime patrol fleets for the foreseeable future, the P-8 is a military derivative of the Boeing 737 Next-Generation airplane. Other operators include the Royal Australian Air Force with twelve jets (total 15 on order), two in service (9 total on order) with the U.K.'s Royal Air Force and eight P-8Is with the Indian Navy, with four more on order and options for an additional six.
Equipped with the latest technology the P-8 is a formidable ASW/ASuW platform. Entering service in 2012, with the U.S. Navy, the type is cleared for a whole range of anti-submarine and anti-shipping weapons. It is expected that U.S. orders may complete at 117 aircraft, though as many as 138 may be required.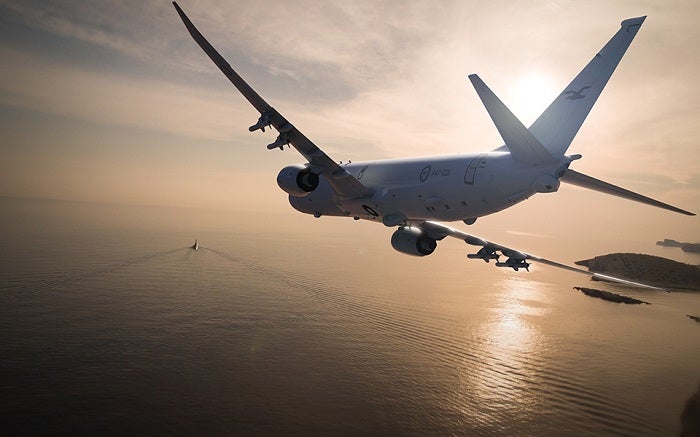 However, as older platforms come to the end of their service lives, principally the P-3 Orion that has been the stalwart maritime aircraft for many western nations since the Cold War, a number of other nations are also in the process of procuring P-8s.
New Zealand and South Korea are expected to acquire four and six respectively by 2022 and Norway five by 2023. Additionally a number of other countries either have the aircraft shortlisted as contenders for purchase or else under consideration.
Though just coming into widespread service the global fleet has already been busy. According to Boeing, P-8s have already approaching 300,000 flight hours of hunting submarines and providing maritime reconnaissance capabilities around the world.