Warrior Capability Sustainment Programme One Step Closer
The UK Ministry of Defence (MoD) appear to have finally begun negotiations to upgrade the Warrior infantry fighting vehicle (IFV) under the long delayed Warrior Capability Sustainment Programme (WCSP). The aim of the programme is to "…upgrade the current Warrior Infantry Fighting Vehicle to meet the requirements of the British Army and extend its scheduled Out of Service Date to 2040+."
Negotiations are underway with Lockheed Martin UK as the sole source provider since the firm won the tender for the upgrade almost a decade ago in 2011. Lockheed Martin have developed a proprietary technical data pack which, under the terms of the original tender, UK MoD does not have rights to thus limiting options for other potential manufactures.
The price, at £800,000,000, is eye-watering, particularly for an upgrade rather than a new platform. This is on top of a reported £430,000,000 already spent on the WCSP programme to date. Eleven WCSP prototypes have been in trials with the British Army's Armoured Trials and Development Unit (ATDU) at Bovington since last year.
WCSP is focused on "… improving lethality, fightability and survivability" according to the Voluntary Transparency Notice posted last month on the European Union Tenders Electronic Daily portal. The WCSP employs the CTAI 40mm Cased Telescoped Armament System (CTAS) with a stabilized fire control system developed by Lockheed Martin (enabling Warrior, for the first time, to fire accurately on the move).
Additionally it will feature a new modular armour package that Lockheed Martin states "[allows] quick change of armour for specific threats" and improved electrical architecture. The upgrades also include six Local Situational Awareness System (LSAS) cameras providing 360 degree situational awareness in low light/night conditions.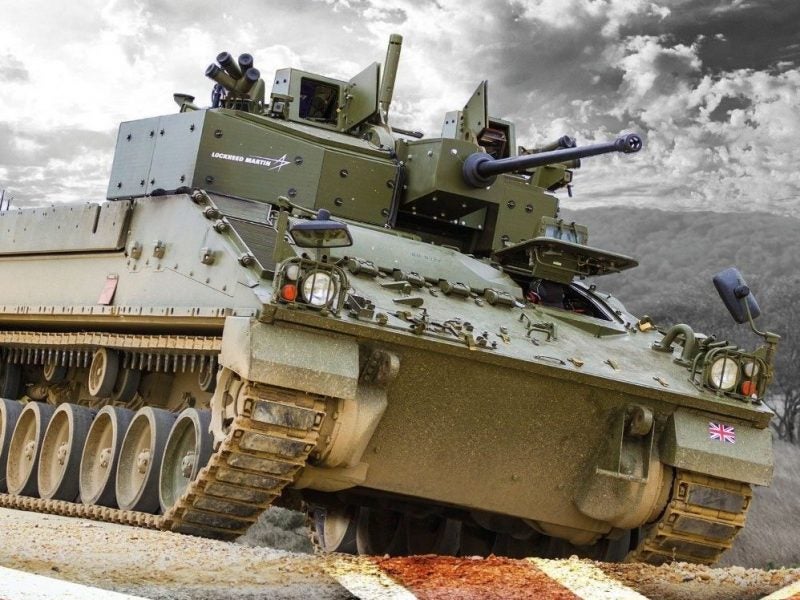 Intriguingly, there is mention of the upgraded platform being referred to as Warrior 2. Whether known as Warrior 2 or the WCSP, the upgraded vehicle is due to reach low rate initial production next year. Final numbers of WCSP variants to enter service are still unclear although likely to be at least a hundred less than the original order of 380 turreted platforms mooted in 2011.
Is the WCSP too little, too late, for too much?
40mm CTAS is eminently capable of engaging and destroying latest generation peer IFV threats and legacy main battle tanks although concerns remain about barrel life and the high cost of ammunition. The lack of an integrated anti-tank guided missile (ATGM), although the Lockheed Martin WCSP Turret has the capability of mounting a system such as Javelin, has been questioned by many as a number of Western militaries begin to integrate both ATGM and cannon in even their wheeled platforms, often in unmanned turrets.
Commonality with the AJAX (nee Scout SV) Reconnaissance variant in terms of turret and the CTAS is an obvious positive. The fact that the British Army may finally receive a Warrior platform capable of operating in the contemporary threat environment against likely peer enemies is the ultimate reckoning although characterized by sadly typical blow-outs to both budget and timelines.