Wreck of USS Nevada, Nuclear Bomb Survivor, Rediscovered by Archaeologists
A legendary warship of the U.S. Navy has been rediscovered by marine archaeologist. One of the longest serving American battleship's, the USS Nevada (BB-36), was found 65 nautical miles southwest of Pearl Harbor at a depth of over 15,400 feet (7,000 metres).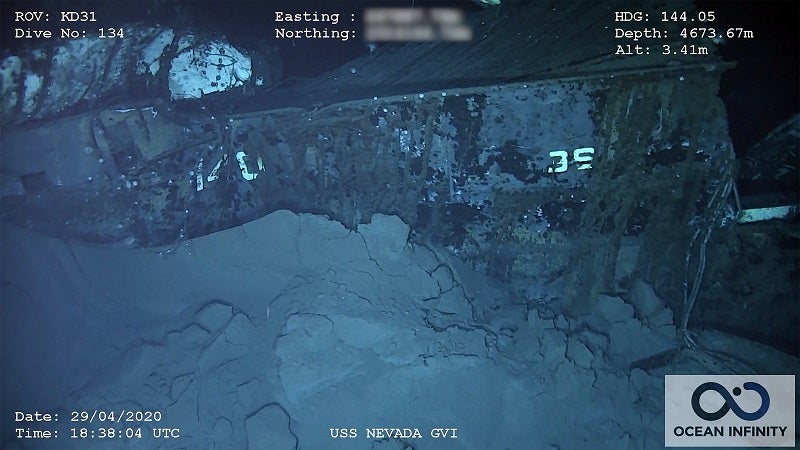 The discovery is the result of a successful collaboration between SEARCH, an archaeology management firm, and deep-water search company Ocean Infinity.
Launched in 1914, the Nevada featured several revolutionary features for the U.S.Navy that would become standard on later designs, such as triple gun turrets and the use of oil for fuel which powered geared steam turbines. She was also the first modern ship fitted with the "all-or-nothing" armor scheme.
Nevada would serve during World War One and throughout the interwar period until on 7 December, 1941 when she was one of the ships hit by the Japanese surprise attack on Pearl Harbor.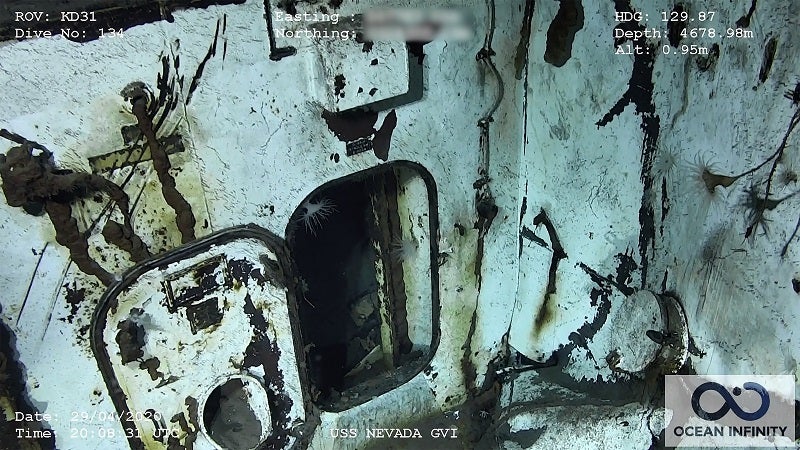 USS Nevada was the only battleship to get underway but, struck by five bombs, sank in shallow water. Sixty of her crew were killed and 109 wounded during the attack. Following salvage operations she re-joined the war effort, taking part in the D-Day landings, the Battle for Iwo Jima in February 1945 and played an important part in the invasion of Okinawa.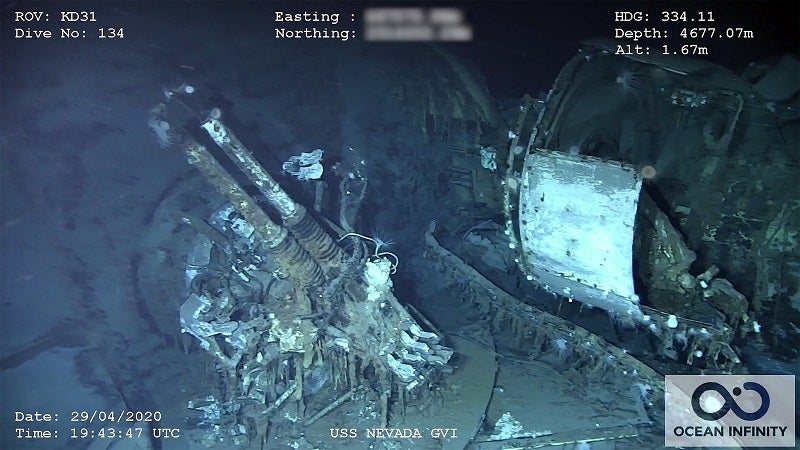 After WWII USS Nevada was too old to be worth maintaining in the fleet and was assigned as a target ship and painted orange for the Bikini atomic experiments in 1946. She survived two nuclear explosions, testimony to the old ships tough build. She returned to Pearl Harbour irradiated and badly damaged.
In 1948, she was used as a gunnery practice target. Unable to be sunk by the ships targeting her she finally went down having been hit by an aerial torpedo on 31 July 1948.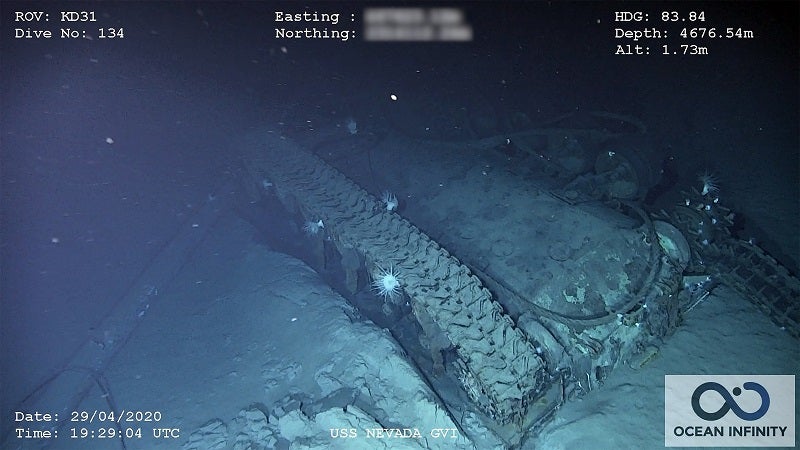 Dr. James Delgado, SEARCH's Senior Vice President said:
"Nevada is an iconic ship that speaks to American resilience and stubbornness. Rising from its watery grave after being sunk at Pearl Harbor, it survived torpedoes, bombs, shells and two atomic blasts. The physical reality of the ship, resting in the darkness of the great museum of the sea, reminds us not only of past events, but of those who took up the challenge of defending the United States in two global wars. This is why we do ocean exploration to seek out these powerful connections to the past."