19 Killed in Iranian Naval Friendly Fire Incident
The Iranian Navy confirmed on Monday that 19 sailors had been killed and 15 more wounded in a friendly fire incident at sea. The incident occurred on 10 May, during a naval exercise in the Gulf of Oman, near the port of Jask.

The friendly fire incident involved the Moudge-class frigate Jamaran and the Konarak Hendijan-class support ship. According to state television reports, the Konarak was placing targets for live fire practice but was too close to a target when the Jamaran launched a Noor (a reverse engineered Chinese C-802) anti-ship cruise missile. The missile locked onto the Konarak instead of the target, and successfully struck its "target".

Following the incident, the Konarak was towed back into port. The Iranian military released a photograph of the Konarak after its arrival, showing burn marks and some damage. However, the photograph in question only showed a small portion of the hull, and amateur photographs and video now circulating on social media show significant damage to the superstructure of the Konarak.

The Konarak is a 40 ton Dutch-made light support ship that entered service with the Iranian Navy in 1988. It was overhauled in 2018. It usually operates with a crew of 20, although it is claimed that around 40 sailors were aboard at the time of the incident.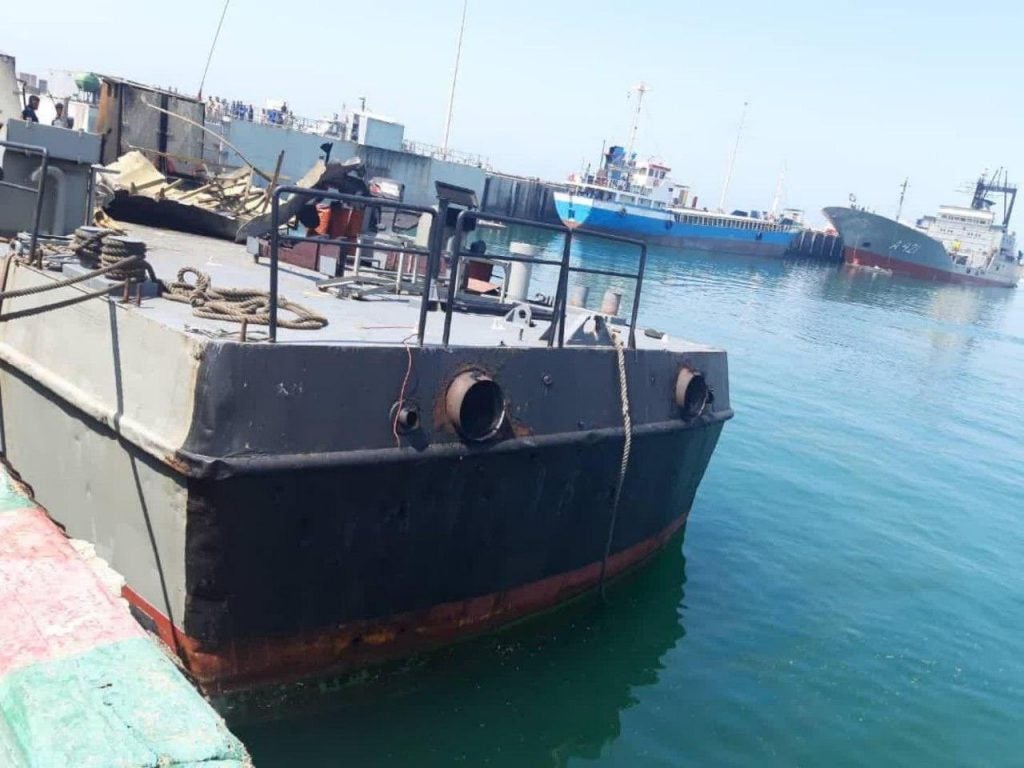 The Iranian Navy has stated that the Konarak will be subject to a "technical inspection" after its arrival in port. In a statement to the Tasnim news agency, the Iranian Navy claims that a team of experts is now investigating the incident, and urged the public to dismiss speculation.

While the Navy of the Islamic Revolutionary Guard Corps's fleet of anti-ship missile equipped fast attack craft is widely considered to be the greater threat in a maritime conflict in Iran (owing to its experience in asymmetric operations in support of the Houthis in waters off Yemen and harassment of shipping in the Persian Gulf), the Iranian Navy has also embarked on an ambitious modernization program, with the Jamaran being the lead ship of the locally designed and manufactured Moudge class of frigates (referred to as destroyers by Iranian media). However, a lack of funding and technology continues to be a major obstacle to these efforts.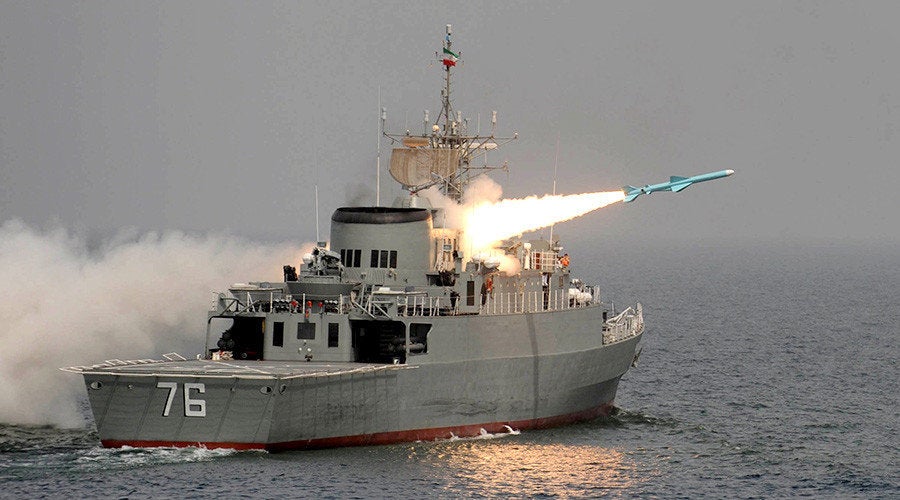 This friendly fire incident is the second major incident of mistaken identity involving the Iranian military this year, following the shootdown of Ukraine International Airlines Flight 752 outside Tehran by an IRGC Tor-M1 SAM battery on 8 January. While mishaps are always possible during any training exercise, the circumstances around this particular incident once again raise questions about the competence of Iranian military forces. That said, it is perfectly possible for any threat to be dangerous because of their incompetence.