US Army OMFV Re-boot Launched
The long-running saga of the Optionally Manned Fighting Vehicle (OMFV), a platform to replace the Bradley series of infantry fighting vehicles (IFVs), has been 're-booted' by the US Army with a revised set of requirements and a call to industry to develop solutions to some tough challenges. In late February, the Army asked industry to assist with developing "… requirements by starting with a broad set of desired characteristics and then refine them through a cooperative and iterative process with Industry."
It spells out its intent unambiguosly; "The OMFV, as part of an Armored Brigade Combat Team (ABCT), will replace the Bradley to provide the capabilities required to defeat a future near-peer competitor's force. The Army is seeking a transformational increase in warfighting capability, not simply another incremental improvement over the current Bradley Fighting Vehicle." The key term here is "transformational". This would indicate that COTS (commercial off-the-shelf) procurement is unlikely to succeed in meeting the OMFV requirements.
The new OMFV requirements fall into nine broad categories: Survivability; Mobility (to keep pace with the Abrams MBT); Growth (defined as future-proofing for integration of new technologies), Lethality (the US Army's favourite buzz-word but including the specified requirement to be able to counter "… helicopters [and] small unmanned aerial systems…"); Weight (perhaps the most important characteristic as it informs all others); Logistics; Transportability; Manning (including remote operation of the platform); and Training (including virtual reality training). Importantly, these requirements are in prioritised order.
Immediately, the reduction of Transportability to seventh in order of importance immediately begs the question of how the OMFV platform will be expected to be transported relatively quickly into a fast-paced conventional war scenario such as a Russian incursion in Europe. There is of course little point in having a "transformational" capability if it takes too long to get into the fight. This potentially indicates a longer term intent of stationing of OMFV/IFV platforms within Europe to reduce transport times and a focus on the Russian threat.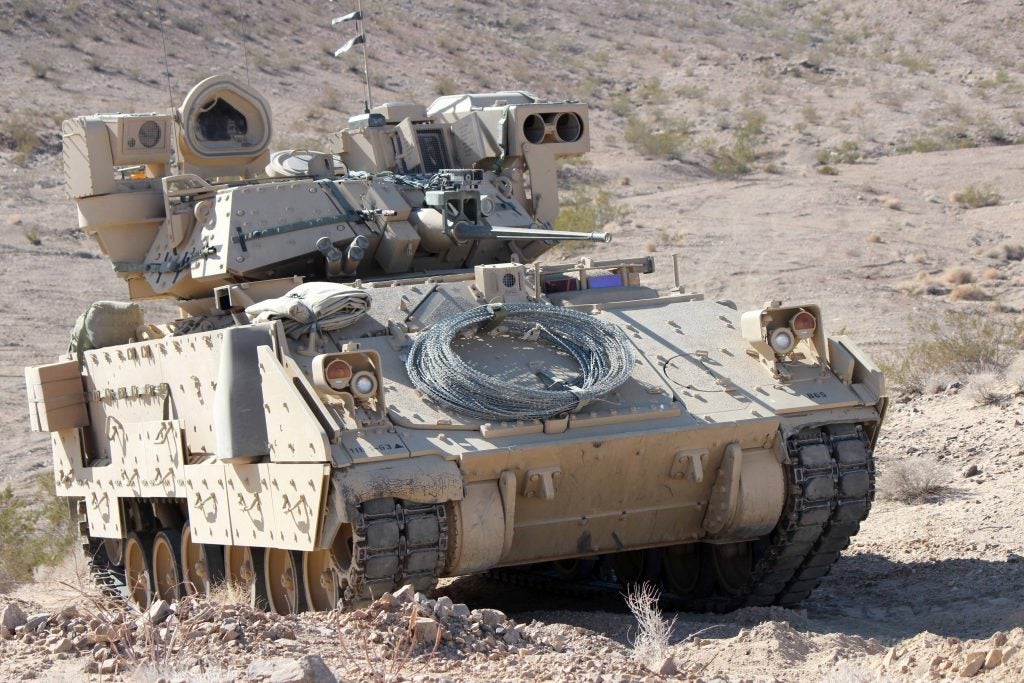 These new requirements were qfleshed-out earlier this month and a proposed five-step acquisition process was outlined. In the same document, mention was made to the air transportability of the new vehicle noting the OMFV will; "deploy primarily via water and rail, but must maintain the ability to transport via air as an option for commanders. The C-5 and C-17 will be the primary aircraft used to transport the OMFV."
The schedule now looks to issue a formal Request For Proposal in April next year with competitive trails planned for October 2021 with a down-select by April 2022 to three vendors with a winner selected by January 2027. First in-service date is scheduled for September 2028. Whilst aggressive, the timeline is the best one could hope for considering the impact of the cancellation of the original RFP and vendors being now required realign to the new prioritised requirements. As we have noted previously, the Congressional Research Service maintains a useful document tracking the long and convoluted path of OMFV and is available on the Federation of American Scientists website here.