ISIS Affiliate Seizes Towns in Mozambique, Slaughters Villagers and Shoots Down PMC Helicopter
Demonstrating that the so-called Islamic State (ISIS) is far from finished, a group claiming affiliation to the Islamic State that has been terrorizing north eastern Mozambique since 2017, has demonstrated its increasing strength by seizing several towns, declaring a new caliphate and murdering civilians that refuse to acknowledge their rule.
Locally known as 'Al-Shabab' on 23 March the group seized the coastal town of Mocimboa de Praia in the north of Mozambique, overrunning multiple police and military barracks, leaving a trail of dead security personnel and seizing weapons.
The Mozambique military managed to drive the insurgents out with the help of a South African Private Military Company (PMC), but at the cost of one of the security company's helicopters being forced down, reportedly from damage caused by small arms fire.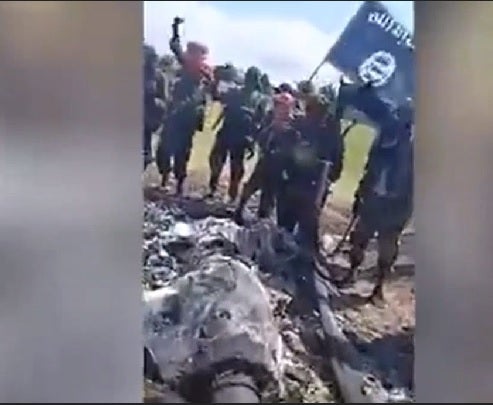 As is typical of groups identifying with the Islamic State, reports are now coming in of the massacre of civilians who refuse to comply to their demands, with local police saying 52 people have been murdered recently, normally by beheading or shooting.
However, Al-Shabab were then able to seize the district capital of Quissanga on the 25 March, causing residents to flee in panic. This was followed by the group declaring on 13 April the imposition of Islamic law in areas under their control.
Speaking to the state-owned broadcasting service police spokesman, Orlando Mudumane, said that:
'The criminals tried to recruit young people to join their ranks, but there was resistance. This provoked the anger of the criminals, who indiscriminately killed – cruelly and diabolically – 52 young people.'
Al-Shabab – which is not thought to have any links to the Somali Islamist group – appears to be linked to Islamic State Central Africa Province and has proven itself to be both resilient and capable against both local security forces and foreign security companies.
Earlier this year it was reported that Russian contractors working for Wagner Group had to be withdrawn after suffering casualties in action against the group.
The region is a major producer of natural gas, with a local development projects said to be worth $60 billion. As such the sudden wave of violence and the apparent inability of security forces to deal with it is causing concern amongst investors.