NATO to "Modify" Exercise Defender Europe 20 Amidst COVID-19 Outbreak
The Supreme Allied Commander Europe (SACEUR) of the North Atlantic Treaty Organization (NATO), General Tod D. Wolters of the United States Air Force, tried to calm concerns over the COVID-19 pandemic in a recent statement.
NATO is working closely with allies and partners to take precautionary measures aimed to protect both military personnel and public safety, according to General Wolters. Namely, a coordinated effort based on guidance from the World Health Organization is being made to modify Exercise Defender Europe 20, an exercise planned to be the largest American deployment to Europe in 25 years.
The statement says the participation of US troops will be reduced but does not specify the degree of the reduction. "The health of our forces is vitally important to maintaining readiness to deter and defend our homelands. We've implemented prudent measures to reduce the exposure and transmission of coronavirus to or from our forces, family members, and home stations" the statement read.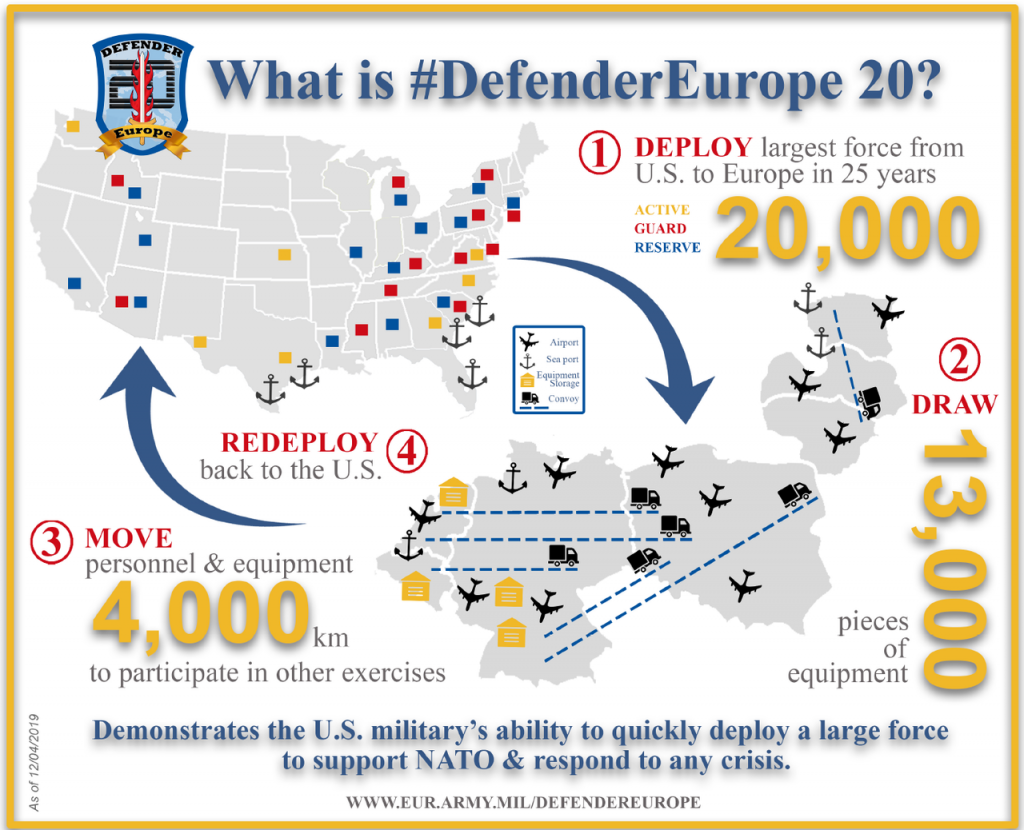 The statement concluded in a hint for American rivals, suggesting the adjustments are more a testament to NATO's readiness and ability to adjust rather than a signal it is ill-equipped to deal with the outbreak: "Our nations, allies, partners, and potential adversaries should know that our forces remain ready. NATO is steadfast in its commitment to protect all Allies and our shared values."
This statement comes right after Norway's armed forces cancelled the Cold Response exercise, that would have gathered 15,000 soldiers from NATO member states and allies, in response to the COVID-19 outbreak.
"The coronavirus is out of control," the head of the Norwegian army's operations center, Rune Jakobsen, told reporters on 11th March. "We would rather preserve our army's combat capabilities so we can support society in the turbulent period to come."
In an earlier statement, NATO confirmed that at least one NATO staff member working at NATO Headquarters in Brussels contracted the COVID-19 virus during a holiday to northern Italy.