NATO Allies To Police Croatian Airspace From 2023
Croatia will likely have to rely on the help of other NATO allies to police its airspace from 2023 onwards. These duties will most likely be performed by the Hungarian and Italian Air Forces.
Defense Minister Damir Krstičević recently stated that there is no longer a chance for the procurement of modern fighter jets to replace Croatia's ageing fleet of problematic MiG-21s by 2023 when the last spare parts and flight hours on their airframes will run out.
The Croatian Air Force currently operates a total of 12 MiG-21s in various states of disrepair; 8 MiG-21Bis single-seat fighter, and 4 MiG-21UM two-seat trainer aircraft. Overhauled in Ukraine, these jets have been plagued by problems from the start. An investigation concluded the reason for their issues is that the Ukrainian party responsible for their overhaul assembled them from parts acquired from several different countries and also falsified serial numbers in the process, which lead to the aircraft becoming unreliable and unsafe to operate.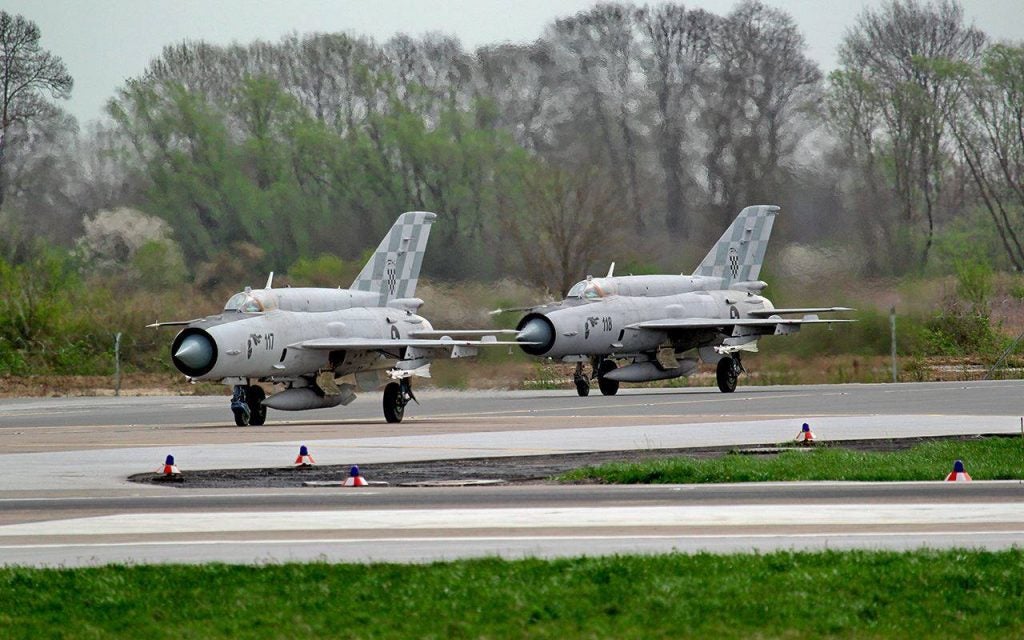 The process to replace these fighter jets would take a minimum of 3-4 years if started immediately, but there does not appear to be any will in Croatian political circles to start this process. This is confirmed by the fact that there is no money allocated in the budget for aircraft procurement in the next fiscal year. Back in 2018, Croatia tried to purchase 12 old, but modernized F-16s from Israel, but this attempt was blocked by the United States government, leaving Croatia without an alternative.

With no immediate local solution on the horizon, the most logical choice is to ask the two neighbouring NATO allies, Hungary and Italy, to provide air policing assistance. This is nothing new in Europe, as we have already seen in NATO's Baltic Air Policing mission, or even in this region, as Hungary and Italy already have such a deal with Slovenia, Croatia's northwestern neighbour.
Header image: Hungarian Air Force JAS 39 Gripen (Hungarian Ministry of Defense)