Polish Tank Destroyer Requirement Expands To Wheeled and Tracked
The Polish Armament Inspectorate's 'technical dialogue' to acquire tank destroyers in their Ottokar-Brzoza program has been expanded to include both tracked and wheeled contenders following an earlier requirement solely for a tracked platform, announced in February last year.
Five firms have been included in this second 'technical dialogue'; AMZ Kutno, Lockheed-Martin, MBDA, Rheinmetall Defence, and PGZ (Polska Grupa Zbrojeniowa) leading a conglomerate of Polish defense firms. Key to the Ottokar-Brzoza requirement is the ability to defeat new generation Russian main battle tanks equipped with active protection systems.
AMZ Kutno will likely offer a variant of their Bobr 3 4×4 platform with Israeli Rafael Spike ATGMs Equally little is yet known about a Lockheed-Martin platform although it will likely feature a Hellfire ATGM variant. Rheinmetall may offer an ATGM version of their tracked AMPV, again equipped with Spike.
PGZ appear to be offering a number of contenders including a jointly developed platform with the UK's MBDA, a Rosomak based platform, and a design based on the South Korean K9 chassis. MBDA had announced a statement of cooperation with PGZ last year to develop a Brimstone anti-tank guided missile (ATGM) equipped variant of the standard Polish BWP-1, the localized version of the BMP-1.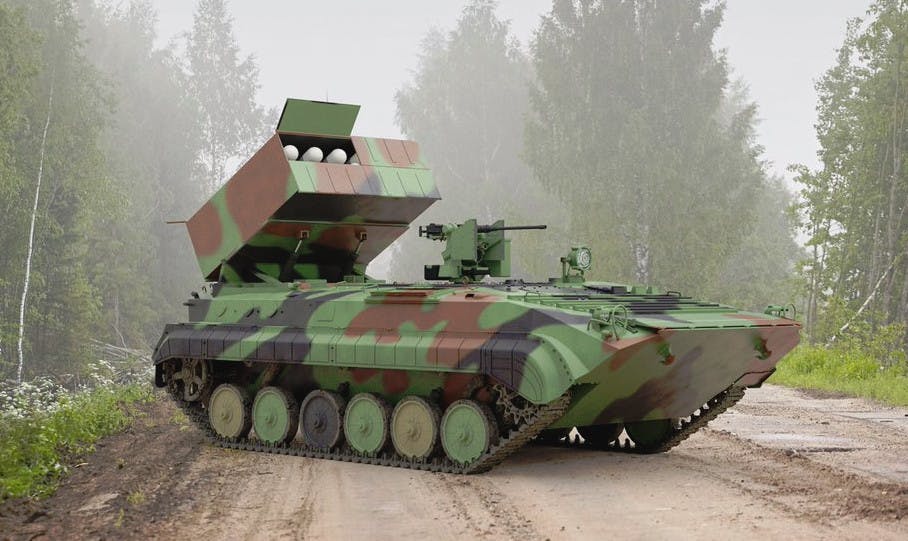 Depending on variant, this could see the BWP equipped with up to 24 Brimstone ATGM. Their wheeled Rosomak (Wolverine) would be based on the eight-wheeled XC-360P but feature a Rafael Spike ATGM launcher as would the K9 Krab (localized K9 Thunder self-propelled howitzer) design. Whatever the final selection, the new platform will replace the legacy BRDM-2 with the 9P133 Malyutka ATGM equipping the 14th Anti-Tank Regiment.
In related news, Hyundai Rotem of South Korea have announced they are pitching for the tender for new MBTs for the Polish Land Forces (Wojska Lądowe). Partnering with the Polish government, the deal could see up to 800 K2 Black Panther MBTs procured. The request for proposal (RFP) has yet to be issued but is expected in the first half of this year.