EOS Wins Australian RWS Contract for LAND 400 Phase 2
Australian firm EOS Defence Systems have secured the $49 million AUD contract for remote weapons systems (RWS) for the Australian Army under the on-going LAND 400 Phase 2 program acquiring the Rheinmetall Boxer Combat Reconnaissance Vehicle (CRV) in a number of variants.
82 of the EOS R400S-MK2-D-HD RWS are now on order. The platforms offers three axis stabilisation and weighs in at less than 400 kilograms. No decision has been yet publicly communicated on exactly which weapons systems will equip the EOS RWS although the legacy Browning .50 M2HB-QCB heavy machine gun is likely. Many within the Army are arguing for the purchase of a lightweight 30mm cannon such as the ATK M230 LF for which the R400S-MK2-D-HD is ideally suited.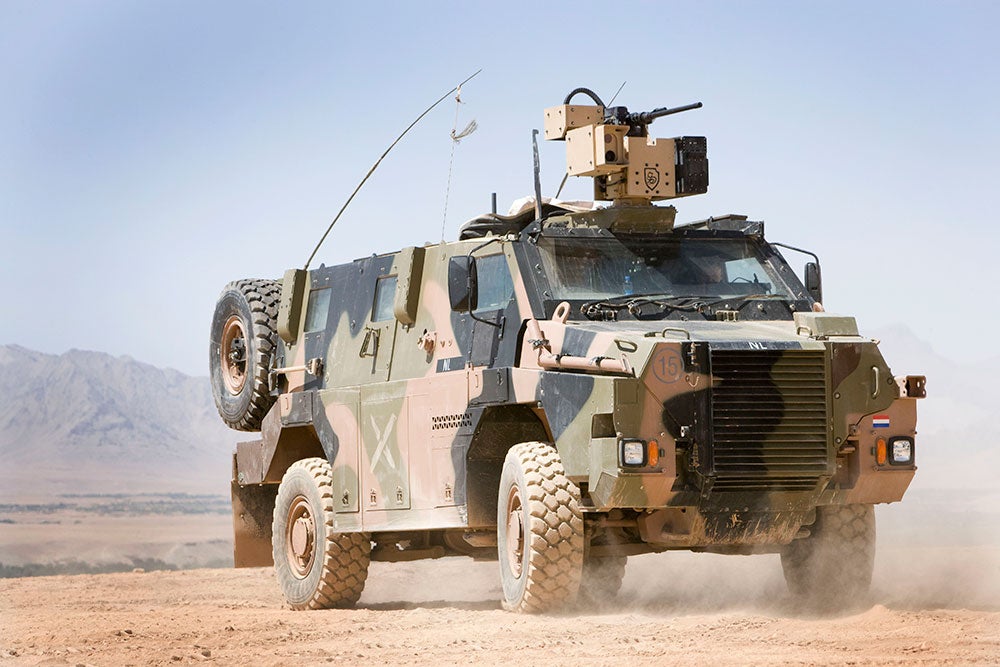 Equipping all non-CRV variants with a 30mm cannon, with coaxial 7.62x51mm medium machine guns would mean a significant increase in force protection for logistics, engineering and medical evacuation, allowing such variants to operate at the very edge of the so-called 'direct fire zone'.
211 Boxers are on order, 133 of which will be the CRV variant equipped with the two-man Lance turret mounting the MK30-2/ABM 30mm cannon and the Spike LR2 anti-tank guided missile platform, the others with an RWS. Initial batches of the Boxer will be equipped with the Kongsberg Protector RWS which has previously seen service on Bushmaster protected mobility vehicles (PMVs) and ASLAV-PC reconnaissance vehicles within the Australian Army. Full-production will see the integration of the R400-MK2-D-HD as the Boxer standard RWS.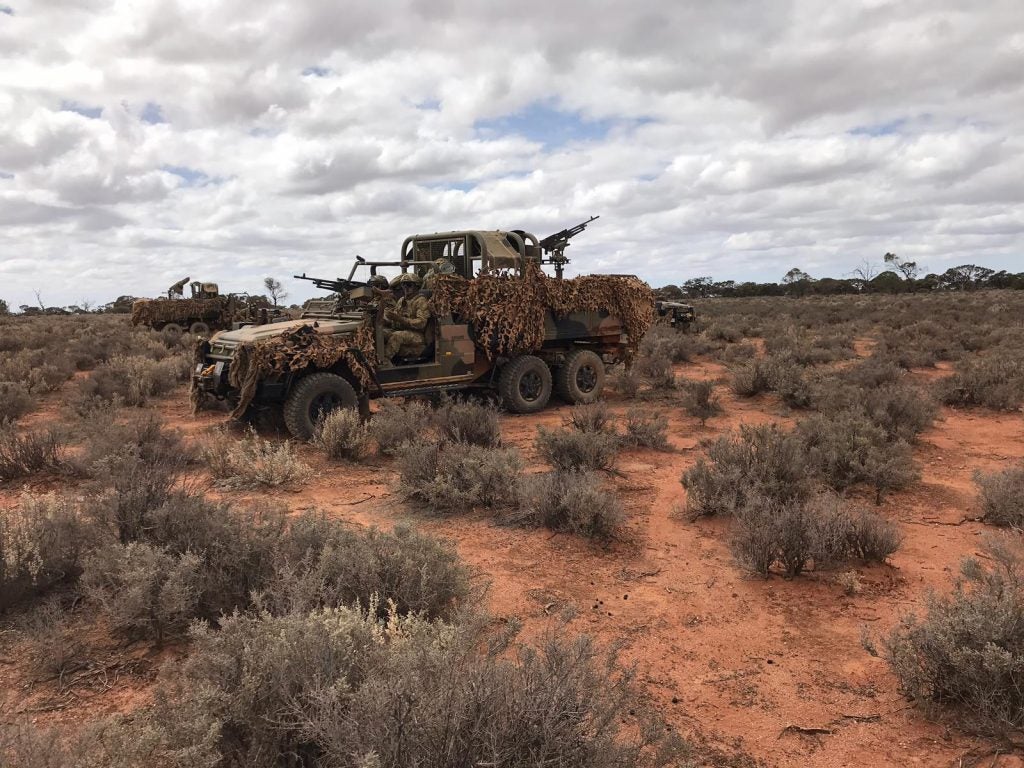 Interestingly, Australian Cavalry soldiers are currently trialing the G-Wagen SRV (Surveillance and Reconnaissance Vehicle) as an option to fill a perceived gap between dismounted scouts and the CRV. The 6×6 platform, purchased under Project LAND 121, is unarmoured and equipped with two Platt weapon mounts to allow Minimi light or MAG58 medium machine guns to be mounted. The SRV is in-service with a range of Australian units with long-range reconnaissance missions including the Regional Force Surveillance Units, the Pilbara Regiment and NORFORCE (North-West Mobile Force).