US SOF Base in Kenya Attacked by al-Shabaab
Early on 5 January 2020, jihadist terrorists from the Somalia-based al-Shabaab attacked Camp Simba, a joint Kenyan/US facility at Manda Bay, Kenya.
Simba, south-west of the Somali border, is a key outpost for both Joint Special Operations Command (JSOC) and Special Operations Command- Africa (SOCAFRICA) supporting Operation Octave Shield. Originally under Navy responsibility, the base is now operated by 475th Expeditionary Air Base Squadron of the USAF.
SOCAFRICA note their objectives as; "…defeating VEOs [violent extremist organisations], developing persistent access to partner nations through SOF engagement, building partner nation and regional capacity that promotes stability, and mitigating the underlying conditions that permit violent extremism." Much of SOCAFRICA's work is partner building but the command is also involved in operations within both Kenya and Somalia to counter al-Shabaab.
The 5 January attack began with a suicide car bomb used to breach the defenses, followed by a dismounted assault supported by indirect fire, likely mortars. Al-Shabaab released imagery clearly shows terrorists on the flight line and throwing grenades to destroy aircraft. Imagery shows a number of Oshkosh M1245 M-ATVs, used by SOCOM, forming a defensive perimeter. It is currently unclear if US personnel were actively involved in combat against the intruders but this seems likely.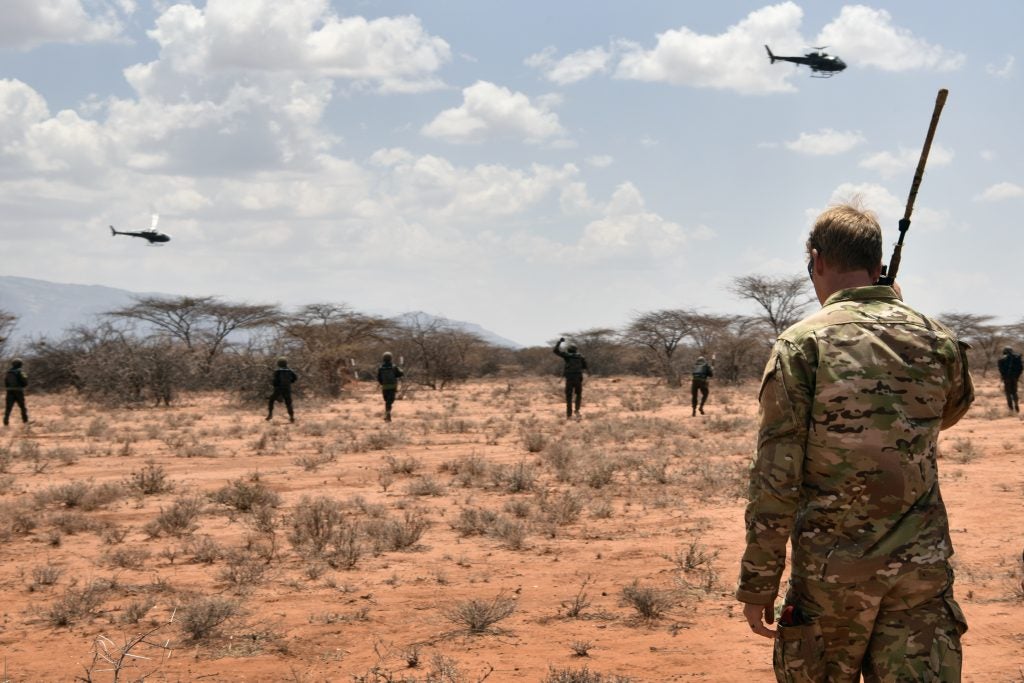 A US Army soldier was killed along with two, thus far unidentified, US contractors. Two further US service members were wounded in the attack. The soldier has been identified as Specialist Henry Mayfield Jr. of the 1st Battalion, 58th Aviation Regiment.
Eight al-Shabaab terrorists were killed during the action. A number of their bodies and weapons were later displayed by Kenyan Defense Forces personnel. Weapons included Type 56 Kalashnikov-pattern assault rifles, RPG-7s, a PKM medium machine gun and Russian F1 fragmentation grenades.
Five aircraft- a mix of both fixed wing and rotary- were destroyed including a Beechcraft King Air used for intelligence surveillance and reconnaissance (ISR) tasks. Another of the aircraft appears to be a SOCOM Tactical Airborne Multi-Sensor Platform or STAMP used to provide ISR in support of JSOC operations. A sixth aircraft was listed as "damaged".