Britain's Second Carrier HMS Prince of Wales Commissioned
On the morning of 10 December, HMS Prince of Wales was commissioned at HM Naval Base Portsmouth. The raising of the White Ensign marked the formal entry into service of the Royal Navy's second Queen Elizabeth-class aircraft carrier, the largest warship built for the United Kingdom to date.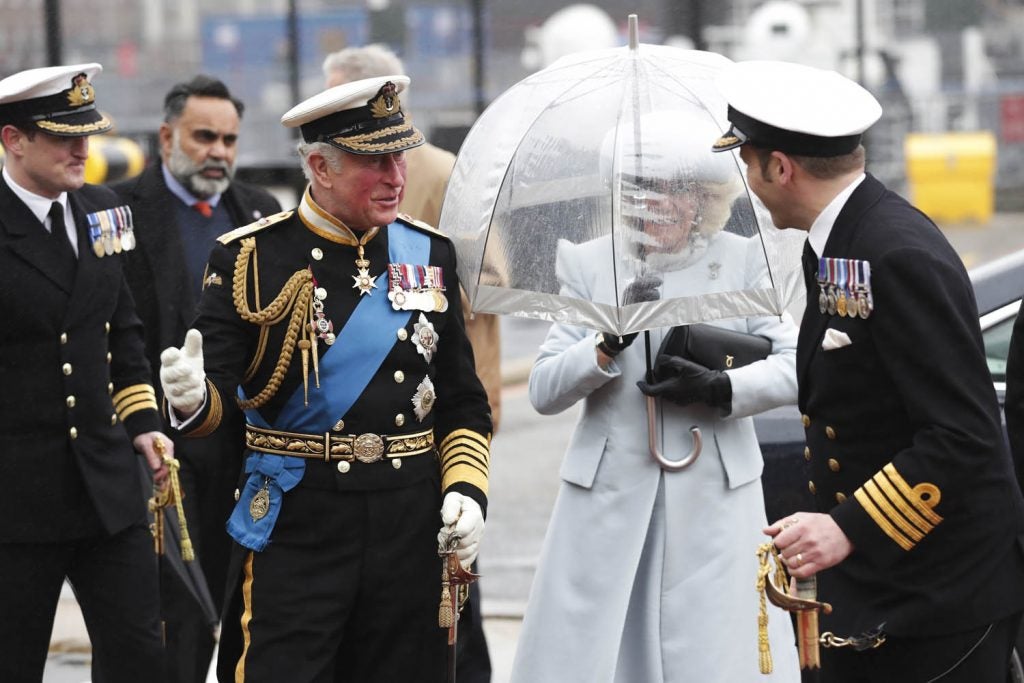 The ceremony was presided over by HRH The Duchess of Cornwall, lady sponsor of HMS Prince of Wales, as well as HRH The Prince of Wales. In attendance at the ceremony were over 2,000 guests, including the First Sea Lord, Admiral Tony Radakin, commander of the US Sixth Fleet, Vice Admiral Lisa Franchetti, ambassadors from France and the US, family and friends of the ship's company, and guests connected to the previous HMS Prince of Wales, which was sunk on the same day 78 years ago by Imperial Japanese forces in the opening actions of the Pacific War.

Commanding officer of HMS Prince of Wales, Captain Darren Houston, read the commissioning warrant to the guests and crew gathered in the aircraft carrier's hangar. The White Ensign was then raised, replacing the Blue Ensign flown since HMS Prince of Wales' departure from Rosyth in September for her initial sea trials.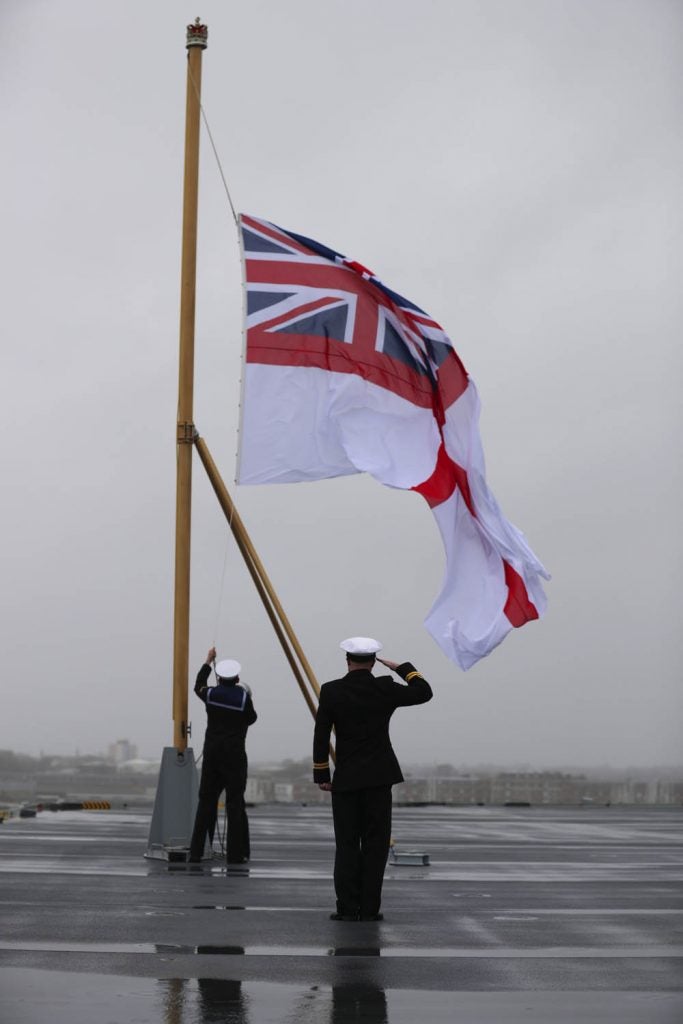 Captain Houston spoke on the raising of the White Ensign:

"As we lower the Blue Ensign and raise the White Ensign, this day marks the culmination of over a decade of work by the country's maritime and ship-building industry who have come together with the Ministry of Defence to deliver this magnificent ship through the Aircraft Carrier Alliance."

"The men and women of my Ship's Company have demonstrated significant flexibility, patience and resilience. However, I also want to recognise the wider naval family for their support of our achievements, and I am so pleased that so many of our families and loved ones are able to share this special day with us."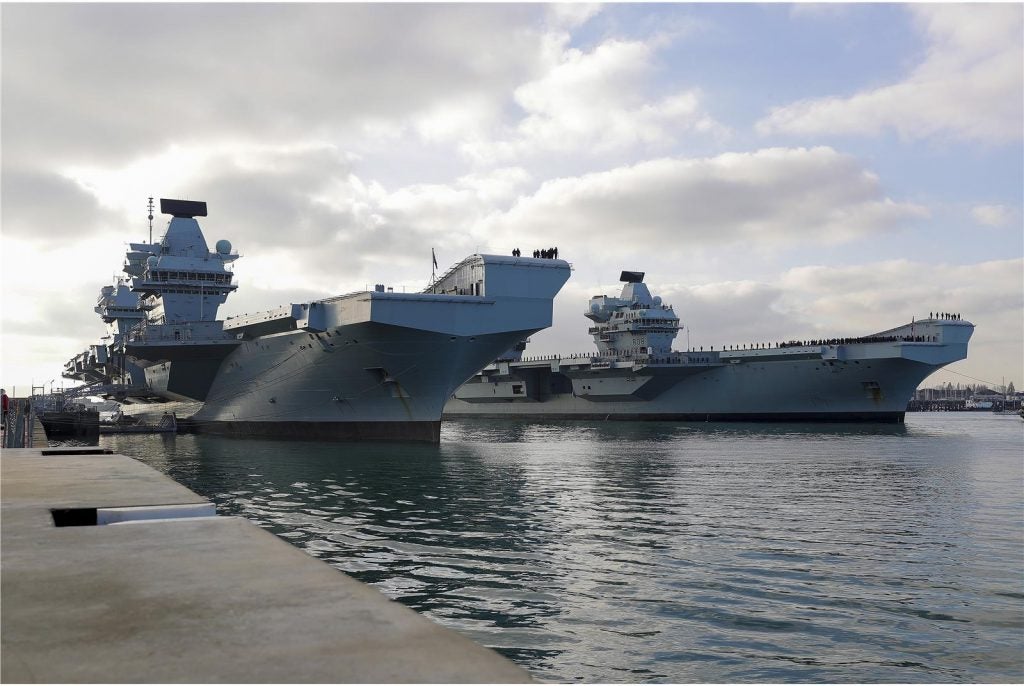 Both HMS Prince of Wales and HMS Queen Elizabeth are currently alongside at HM Naval Base Portsmouth, with HMS Queen Elizabeth having recently returned from her WESTLANT 19 deployment to the Western Atlantic. F-35B operational trials and Carrier Strike Group tactical exercises were performed during WESTLANT 19.

Both carriers will now undergo routine maintenance at Portsmouth, and their crews are now on Christmas leave before resuming work to reach operational capability.