USSOCOM Orders L3Harris AN/PRC-163 Tactical Radios
US Special Operations Command (USSOCOM) has awarded an initial $86 million USD full-rate production order to L3Harris Technologiesfor their AN/PRC-163 Falcon IV tactical radios under USSOCOM's Next Generation Tactical Communications (NGTC) program.
Dana Mehnert, L3Harris President of Communication Systems noted; "L3Harris has invested heavily in our Falcon IV multi-channel software defined radios and is delivering advanced technology with game-changing capabilities to our USSOCOM customer. This full-rate production order is a major milestone in our contract with USSOCOM to provide solutions that achieve their vision."
The AN/PRC-163 delivers on USSOCOM's requirements for a so-called Leader class radio; "… a small, two-channel, multiband, multifunction and multi-mission tactical radio". The radio offers the flexibility of operating on mobile ad-hoc networks, satellite communications (SATCOM) systems, or traditional VHF/UHF line of sight.
The AN/PRC-163 can also receive streaming full motion video from ISR (intelligence, surveillance and reconnaissance) platforms including unmanned ground and aerial systems via a plug-in tablet. It also offers connectivity to the emerging Nett Warrior battlefield management platform.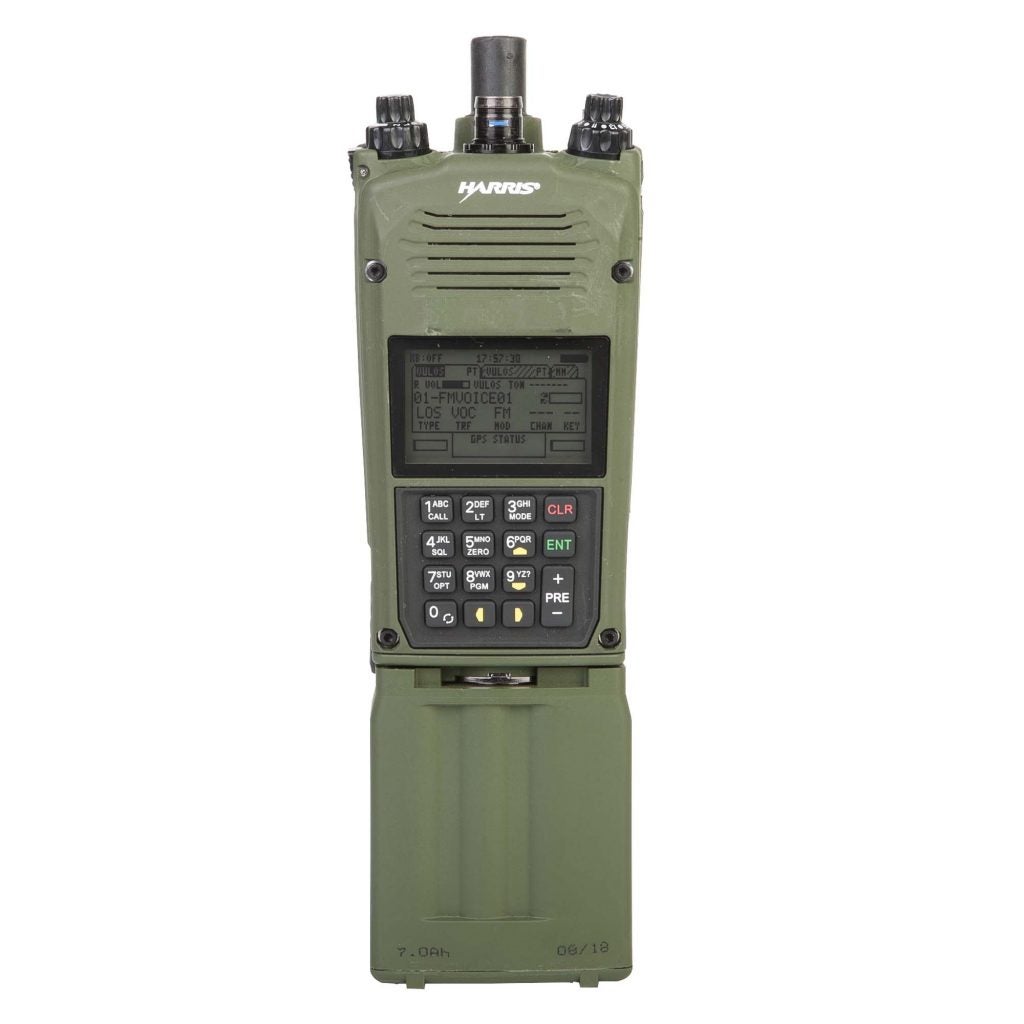 The new radio is a software-defined device rather than a hardware-defined device which means that it can be upgraded by changing the software load in a similar fashion to updates for a commercial smartphone rather than replacing the unit, future-proofing the platforms against technology innovations. It is also two channel – one for data and one for voice – and eliminating the need to carry two radios unlike the earlier AN/PRC-154A Rifleman Radio.
The AN/PRC-163 will be issued to squad and platoon leaders whilst individual operators will continue to use the latest iteration of the AN/PRC-148 JTRS (Joint Tactical Radio System) Enhanced Multi Band Inter/Intra Team Radio or MBITR (JEM) for communications between each other. The AN/PRC-163 is fully compatible with existing MBITR models.
L3Harris also received a 2017 low-rate contract for USSOCOM's next-generation multi-channel man-pack radios which can "communicate via satellite communications, VHF/UHF/L-band and multiple wideband networking waveforms, as well as receive and transmit ISR full-motion video and signals-based situational awareness," according to L3Harris who supplied the AN/PRC-158.