Leonardo Invests in Solar Powered Drones
Italian multinational aerospace company Leonardo acquired a minority stake in Skydweller, an American-Spanish startup specializing in the development of solar-powered high-altitude pseudo satellites (HAPS), alternatively known as high-altitude airships (HAA).
Leonardo's acquisition of an equity stake in Skydeweller is the end result of over a year of collaboration between the two companies turned into a key technology partnership.
Skydweller Chief Operating Officer and Chief Financial Officer, Sébastien Renouard, said the company raised $26 million at its launch and hires 50 engineers working on their HAPS program. Its staff was brought in from several organizations to Spain to form an international consortium.
Although no financial details were disclosed, Leonardo revealed that they would assume the role of lead financial investor and industrial partner to Skydweller Aero Inc, and would be responsible for marketing their HAPS system in Italy, the United Kingdom, Poland, and NATO.
The system is set up to avoid restrictions imposed by the U.S. International Traffic in Arms Regulations (ITAR), according to a Leonardo spokesman. It will, however, adhere to European export laws. Leonardo claims the project's unique position to avoid ITAR will enable them to "satisfy government and commercial needs around the world,". This could indicate it's looking towards companies such as Google and Facebook, who showed interest in civilian applications of HAPS technology, as potential customers.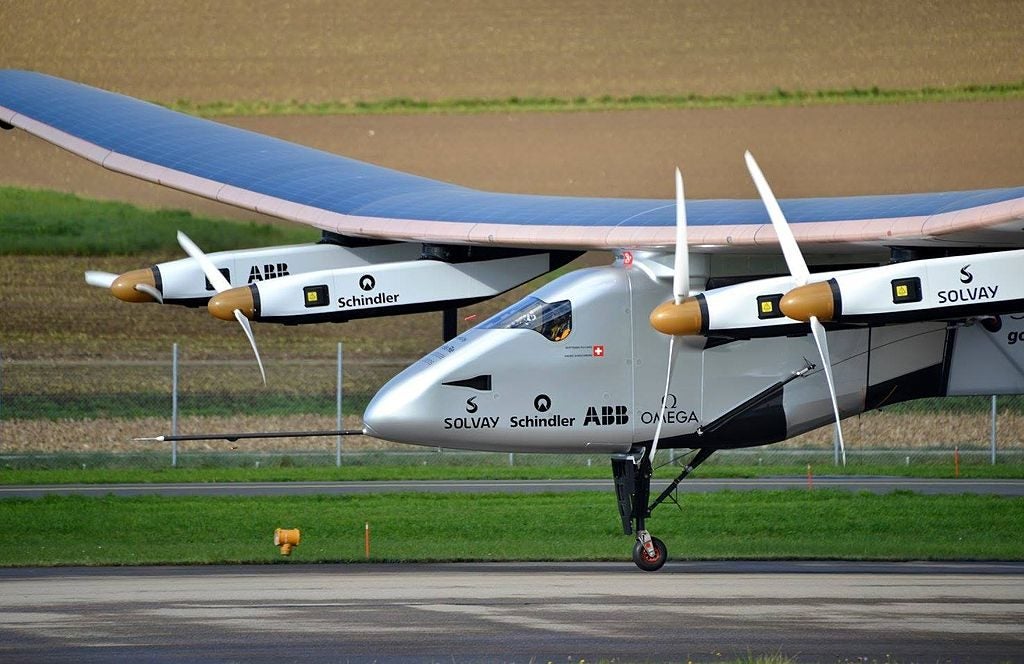 The Skydweller's development is based on the Swiss breakthrough Solar Impulse aircraft. Skydweller Aero Inc acquired intellectual property and the aircraft itself in September 2019. The company will use data from the 1,250 flight hours from the successful Solar Impulse platform which received over $190 million in funding raised by the Solar Impulse Foundation.
Skydweller co-founder and Chief Scientific Officer, Jon Parkes, revealed that his company views the requirement for a pilot as the Solar Impulse's key limiting factor. Skydweller's ambitious project aims to achieve unlimited flight without the need to refuel. "Once you remove that pilot, you have plenty of space for applications including geospatial mapping, telecommunications, and ISR (intelligence, surveillance, and reconnaissance)," Parkes said.