Royal Norwegian Air Force Declares F-35 Initial Operating Capability
On November 6, the Chief of the Royal Norwegian Air Force (RNoAF), Brigadier General Tonje Skinnarland, declared that the RNoAF's F-35A fleet has reached initial operating capacity. This follows the successful conclusion of an F-35 deployment to Rygge Air Station earlier in November that was aimed to test the ability of the F-35 to be operated away from its current home base of Ørland Main Air Station.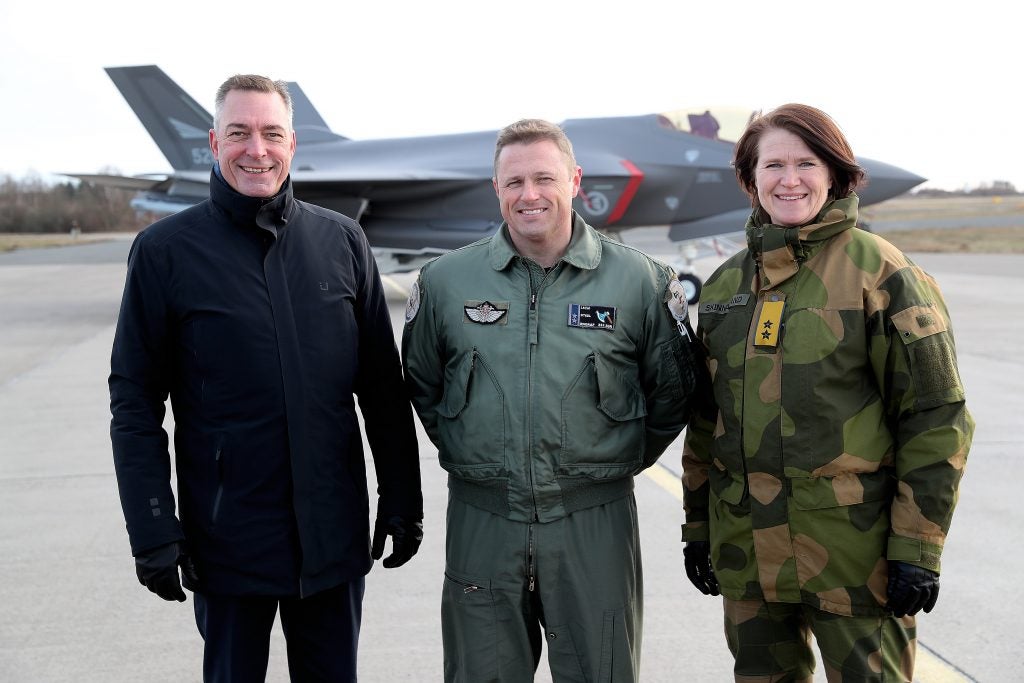 Lieutenant Colonel Ståle Nymoen, commanding officer of the 332 Squadron at Ørland Main Air Station, stated that the declaration was proof that Norway's introduction of the F-35 is on track, and that this is the start of work towards full operational capacity in 2025. He added: "We have come to the starting line and are ready for work." Norwegian Defence Minister, Frank Bakke-Jensen, described the declaration as a "a big day for the entire Armed Forces".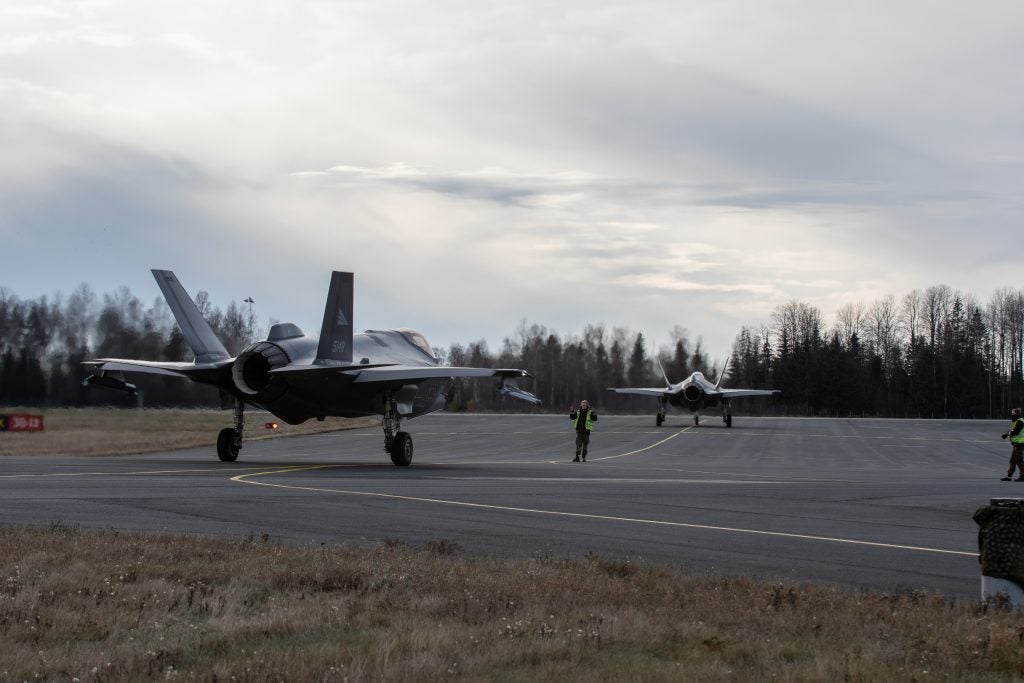 The IOC declaration makes Norway the third European operator of the F-35 to do so. Italy was the first European operator of the F-35 to declare IOC, doing so on November 30, 2018. The United Kingdom was second to declare IOC on January 10, 2019.

This declaration comes slightly over two years after the arrival of the first three F-35As based in Norway on November 3rd, 2017. Over the two years since their arrival, the RNoAF has conducted extensive operational testing and evaluation (OT&E) in situations unique to Norway, such as winter operations, operations in the northern regions of the country above the Arctic Circle and joint operations with the Norwegian Army, Navy and Special Forces.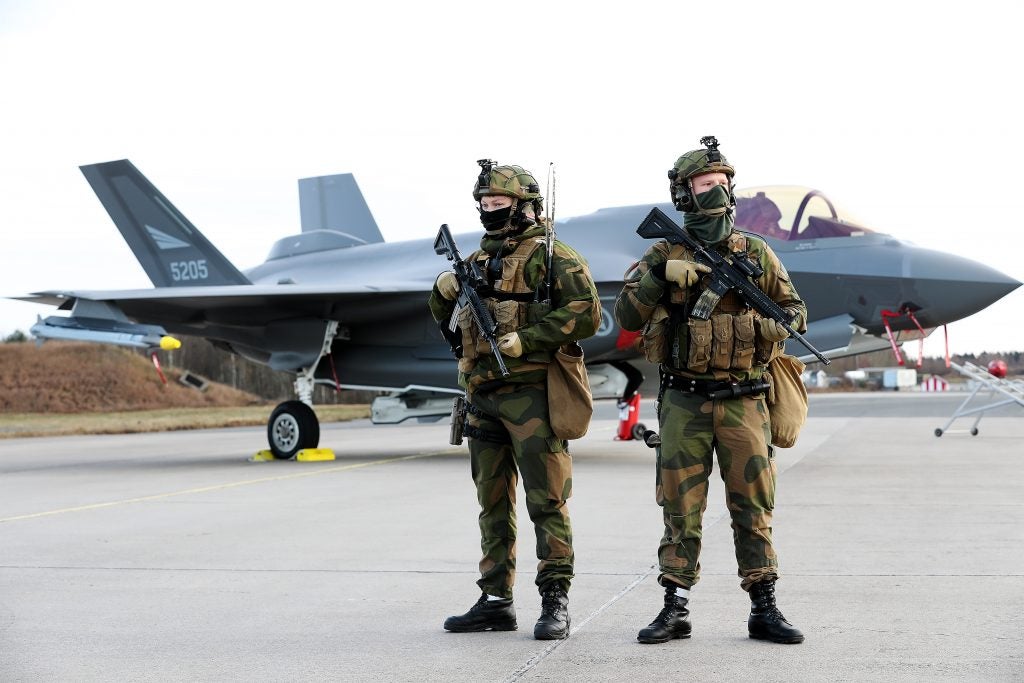 The deployment to Rygge Air Station that concluded the testing period involved the transfer of aircraft, support personnel and equipment from Ørland Main Air Station to Rygge Air Station over several days. Following the transfer, training and practice operations were conducted from Rygge Air Station. This deployment is the first time the F-35 has been operated from a base other than Ørland Main Air Station.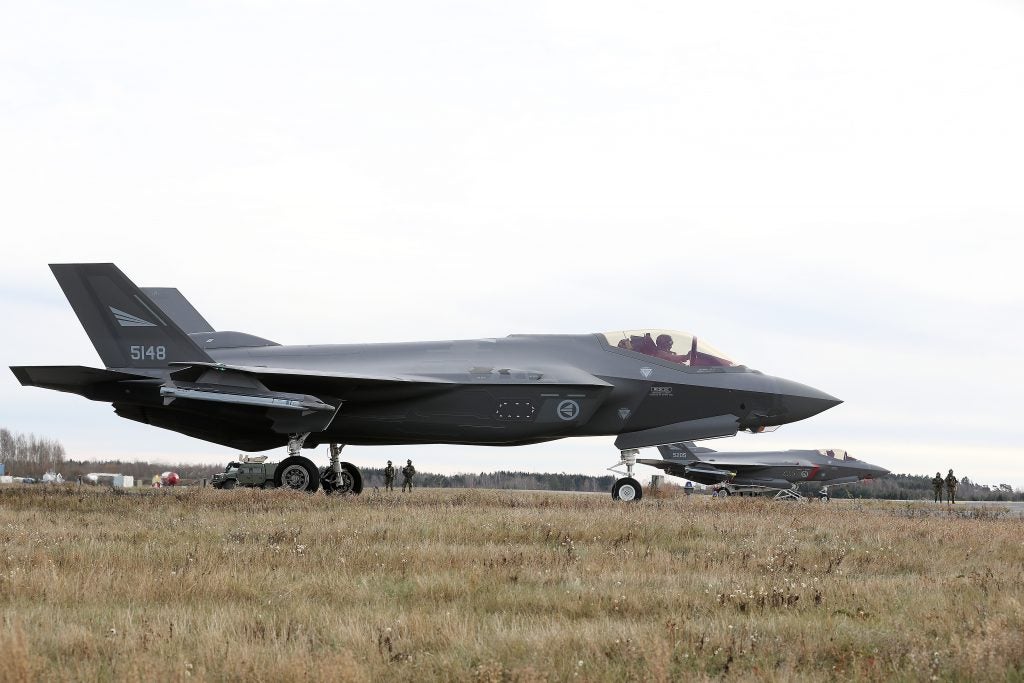 The RNoAF plans to deploy its F-35As to Iceland in the first quarter of 2020 for the NATO Icelandic Air Policing mission. By 2022, the RNoAF plans to have built up enough F-35s, pilots and support crew to take over the Quick Reaction Alert mission from F-16s, allowing the latter to be retired. The Quick Reaction Alert aircraft will be based at Evenes Air Station, which is already being upgraded for operations of the F-35 and P-8 Poseidon maritime patrol craft currently on order.