Final Ada-class Corvette Enters Service with Turkish Navy
The fourth and final of the Ada-class anti-submarine corvette ships was delivered to the Turkish Navy on the 29th of September, a major milestone for Turkey's 15-year-old shipbuilding project – MILGEM. The TCG Kinaliada entered commission at the Istanbul Naval Shipyard in a ceremony attended by President Recep Tayyip Erdogan.
Construction of the Kinaliada (F-514) began on October 2015, after an initial delay in 2013 when the Inspection Office of the Prime Ministry cancelled the original order due to a report claiming the tender violated competition rules and that the contract was not in public interest. Critics of the government speculated that move was political, as Koc Holdings, one of the two companies awarded the original contract, was the owner of a hotel that sheltered anti-government protesters earlier that year. Bids were reopened in 2014 for the construction of the ship and Savunma Teknolojileri Mühendislik ve Ticaret won the contract.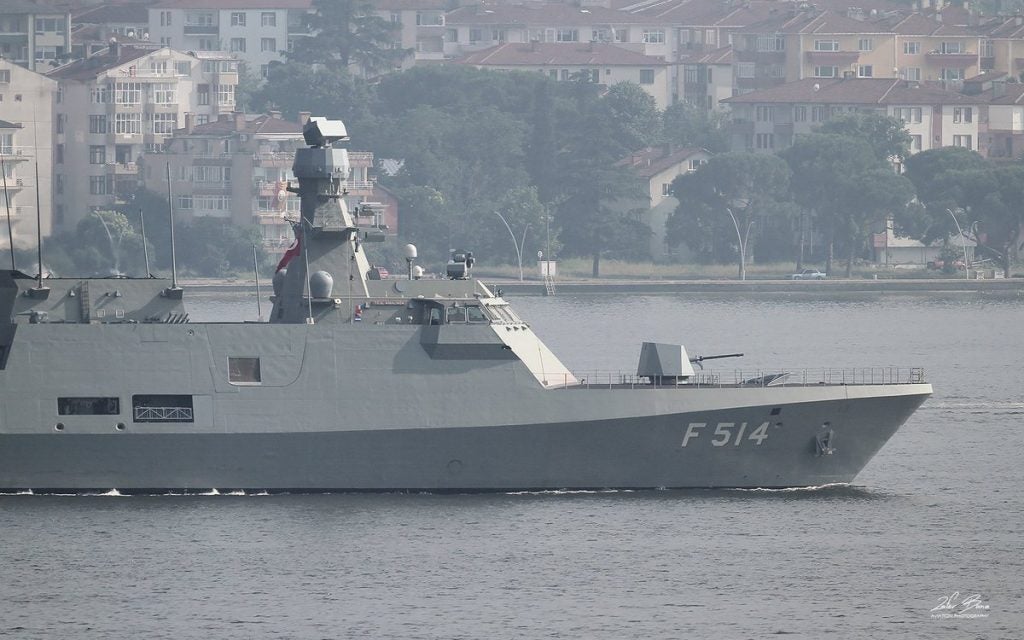 The Kinaliada represents a step closer to actualizing the MILGEM project's goal of reducing Turkish reliance on foreign military equipment, as it is the first of the four Ada-class corvettes to come equipped with both missiles and a combat management system (CMS) that are domestically developed and produced. The ship is equipped with Turkey's new anti-ship cruise missiles, the Atmaca, developed and produced by Roketsan, planned to replace the United States supplied AGP-84 anti-ship missiles. Alongside the new missiles, the Kinaliada is also the first to be equipped with the Turkish developed GENESIS Advent combat management system.
During the event, a second steel cutting ceremony was held signalling construction start for the first of four corvette ships ordered by the Pakistan Navy (PN). The new ship is reported to be of the new Jinnah-class, jointly developed by ASFAT A.S. of Turkey and the Maritime Technologies Complex of Pakistan. Unlike the Turkish made anti-ship missiles of the Ada-class, the PN's order will be equipped with Chinese HQ-16 surface-to-air missiles. However, the ships will retain a modified version of the Ada-class's GENESIS CMS.
The contract for the four ships was signed in 2018 and pertains that the first two would be constructed in Turkey, while the remaining two are set to be constructed in Pakistan, along with a complete transfer of technology and intellectual property rights. A possible indication that Pakistan is striving to follow Turkey's lead in an effort to bolster domestic arms production.