BAE Systems Purchases Drone Maker Prismatic
BAE Systems has reached an agreement to purchase British SME, Prismatic Ltd, according to press releases made by both companies on 10 September. The companies have been collaborating since May 2018, to develop solar-powered drones capable of extended high-altitude operations. Prismatic delivered the second of two PHASA-35 prototype drones to BAE on 2 September.

Nigel Whitehead, the Chief Technology Officer at BAE Systems, had this to say about the acquisition:
"The UK is a world leader in combat air technology and bringing together the best of British expertise is critically important to drive future technological innovation that will ensure we retain this enviable position.

Working together with Prismatic, we're pushing technological boundaries to develop a revolutionary solar powered aircraft at an incredibly rapid pace. Our investment in the company will enable us to take this technology into production, with the very real possibility that this aircraft could enter initial operations with customers within 12 months of flight trials."
Paul Brooks, founder and CEO of Prismatic, said:
"We are a small, entrepreneurial team of scientists and engineers focussed on designing and demonstrating novel, high value aerospace systems. This investment from BAE Systems represents a landmark in the development of Prismatic, giving our team access to world-class expertise and capacity in systems integration, productionisation and operations that will enable our developments to be fully exploited. This is a partnership built on outstanding technical experience and which exploits the very best in small company thinking and large company experience."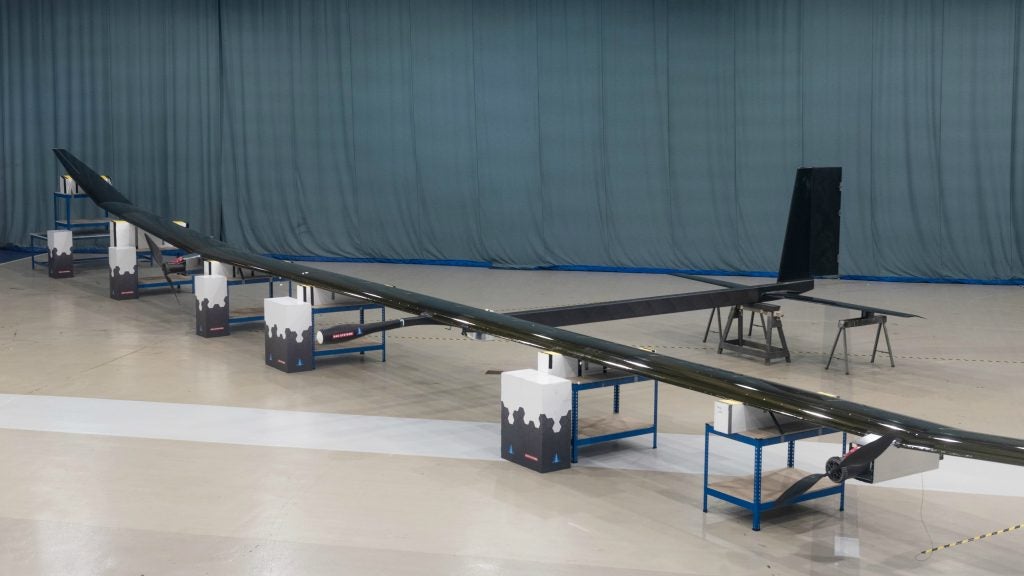 The result of the two companies' collaboration to date is the prototype PHASA-35 (Persistent High Altitude Solar Aircraft) High-Altitude Long Endurance (HALE) unmanned air vehicle. The PHASA-35 has a 35 meter wingspan and a weight of just 150kg, including its payload of 15kg. BAE claims that the combination of a long-life battery, high aerodynamic efficiency and high efficiency solar power generation could allow the PHASA-35 to maintain continuous flight at high altitude for up to a year.
Military and civil applications for the PHASA-35 according to Prismatic include persistent surveillance, telecommunications, environmental monitoring, disaster support and agricultural yield monitoring, at the fraction of the cost of a satellite.

Prismatic Ltd's management team is mostly composed of veterans of the QinetiQ Zephyr project, which still holds the world record for longest and highest UAV flights.