First Turkish SOM-B2 Test Successful
On 5 September, the Turkish Minister of Industry and Technology, Mustafa Varank, announced on Twitter the first successful test of the SOM-B2 variant of the SOM cruise missile. The announcement included a video of the successful test, which showed the missile being released from an aircraft before penetrating a concrete bunker.

The head of the Turkish Presidency of Defense Industries (SSB), Ismail Demir, made a statement shortly afterwards that the test success marked the successful conclusion of the missile's development, ground tests and flight tests.

The SOM-B2 is a variant of the SOM missile for use against hardened or underground targets, featuring a dual-stage penetrator instead of the unitary high explosive warhead of the SOM-A and SOM-B1, or the semi-armor piercing warhead of the SOM-J.

The SOM family of missiles is developed by the Defense Industries Research and Development Institute of Turkey's Scientific and Technological Research Council (TÜBİTAK SAGE in short). Roketsan is responsible for serial production of the SOM missiles. Roketsan was jointly developing the SOM-J with Lockheed Martin prior to Turkey's ejection from the F-35 program.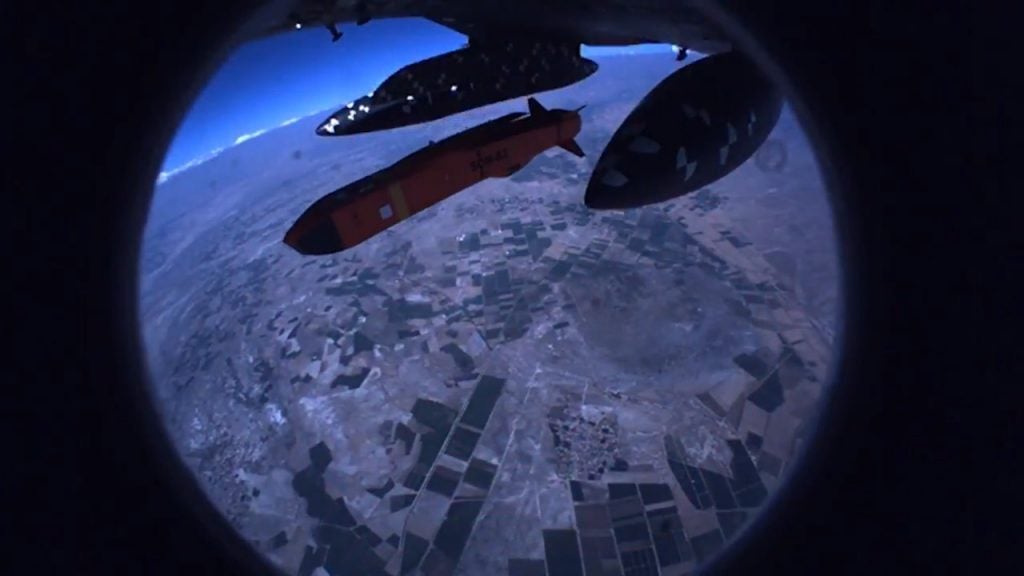 The SOM-A and SOM-B1 missiles are currently in service with the Turkish Air Force, and are used by its F-16 Fighting Falcons and F-4E 2020 Terminators. The SOM-J is designed for internal carriage on the F-35, and Turkey is still looking to export it to other F-35 operators despite its own ejection from the F-35 program.

According to TÜBİTAK SAGE, the SOM missiles use a combination of GPS, INS and terrain-referencing navigation for guidance, with the SOM-B1 and B2 featuring an imaging infra-red seeker and automatic target recognition for enhanced terminal guidance. All variants have a range exceeding 130 nautical miles (250 kilometers).

The SOM missile family is one of Turkey's flagship defense projects as it pursues a course of self-reliance in the defense sector, with significant efforts made to pursue locally designed and manufactured counterparts to previously imported components. With ties with the West cooling, such indigenization is Turkey's best option to avoid military exports from being abandoned in the event of Western countries refusing to export components critical to production. However, the Turkish defense industry's unresolved brain drain issue may hinder these efforts.