UAE's Advanced Intelligence Aircraft Begins Operational Testing
The first of two Bombardier Global 6000-based intelligence aircraft to be delivered to the UAE air force has been actively flying since mid-August, notably over the Persian Gulf. With Iranian activity becoming more aggressive in the Gulf and Strait of Hormuz, the Emirate's need for intelligence has grown considerably. Signals intelligence (SIGINT) platforms play a huge role in observing such activity allowing for communications to be intercepted and radio emissions, including radars, to be identified and geo-located.
Close to a decade ago the UAE embarked on gaining its own airborne SIGINT platform in the interest of reducing reliance on US intelligence assets. While the UAE and the US have a close relationship, in recent years Emirate foreign policy has drifted from the American agenda. The most notable cases are supporting the Saudi invasion of Yemen against the advice of the US and its increasingly bold action in the Libyan civil war.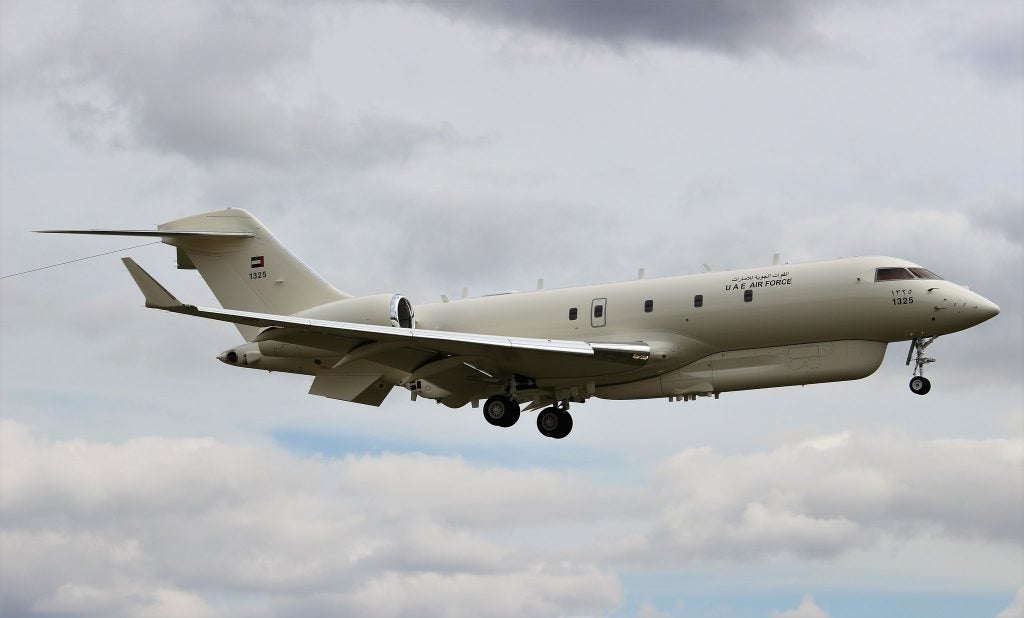 The acquisition of this aircraft in itself is quite the story. Back in the early 2010s, a deal was made with Advanced Integrated Systems LLC (AIS), a company based in Abu Dhabi, for the purchase of two SIGINT aircraft for a staggering €629 million ($700 million). The next part is where things get curious. AIS purchased the two Bombardier Global 6000 aircraft not from the manufacturer, but from a Swiss company ATG International which specializes in "internet of things" technology with a focus on AI-enabled sensor fusion. ATG contracted out to the UK-based Marshall Aerospace & Defence Group for the integration of subsystems into the aircraft. Who's manufacturing the actual sensors isn't entirely clear, ATG specializes in software and Marshall specializes in system integration with neither apparently having experience in manufacturing electronic sensors or optics (the aircraft hosts long-range side looking cameras in addition to SIGINT equipment).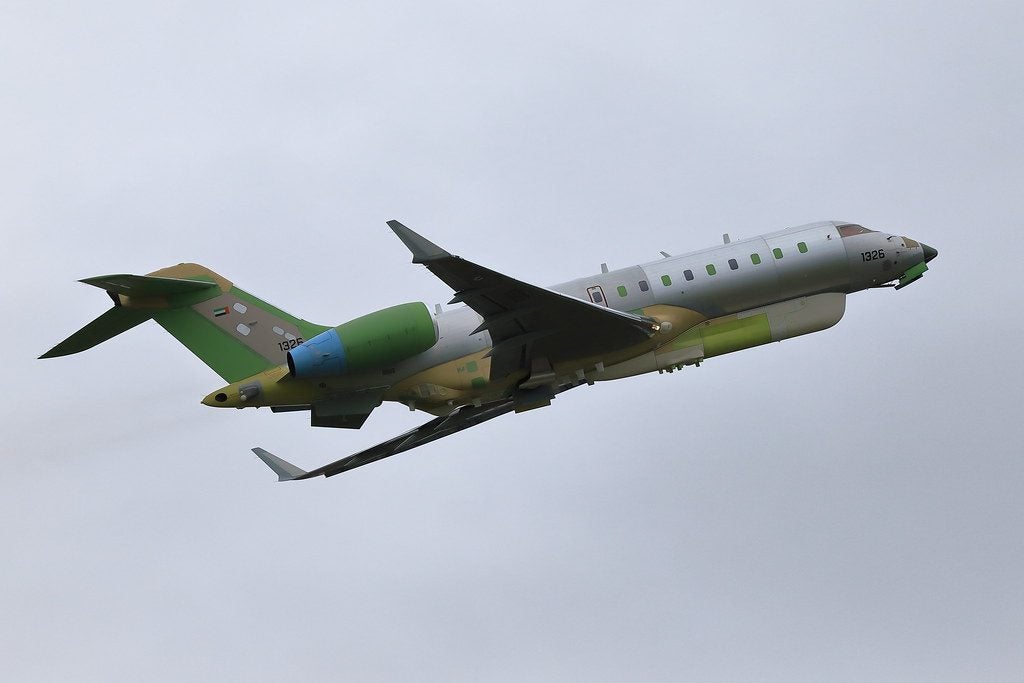 What's even more curious is ATG International is owned by an Israeli, Mati Kochavi, and hosts R&D centers in Israel. In the past cooperation between an Arab state and Israel on defense matter would be unlikely, however, with the mutual enemy in Iran things have become more sensible. Notably, Israel is the only nation to have fielded a SIGINT aircraft in a similar weight class, this being the Gulfstream V-based Special Electronic Missions Aircraft (SEMA) known as the Nahshon-Shavit. The aircraft's sensors were produced by Elta Systems, who isn't known to have participated in the UAE project.